Lexar JumpDrive M10 Secure 64GB Flash Drive Review
---
---
---
Chris Hadley / 7 years ago
A Closer Look
---
For those of you who saw my JumpDrive P10 review, a first glance reveals a design that is vaguely similar to that of the P10. Built into a white and grey plastic housing, the upper part of the drive has a clear plastic surface, giving a somewhat clinical feel about the drive.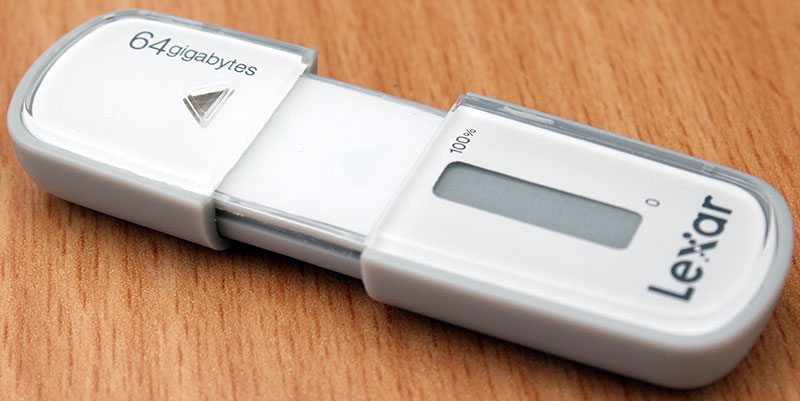 Whereas the P10 has a mechanism in the middle that slides forward to reveal the USB3.0 plug, the M10's housing slides back on itself in a similar fashion to that of Kingston's DataTraveller Ultimate 3.0 G3 drive that we've seen before. On the forward half of the casing we can see that this drive has a capacity of 64GB and just next to this is a triangular status LED.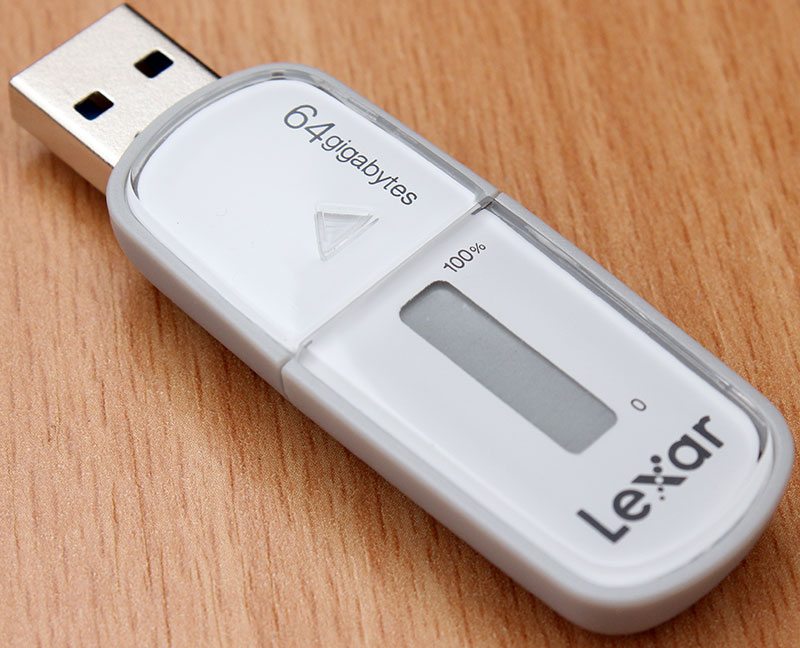 The underside of the drive has a more modest appearance with a matte grey plastic housing with a slot on the end of the drive for a key-chain to be attached (not included). The drives model and serial numbers are printed here as well.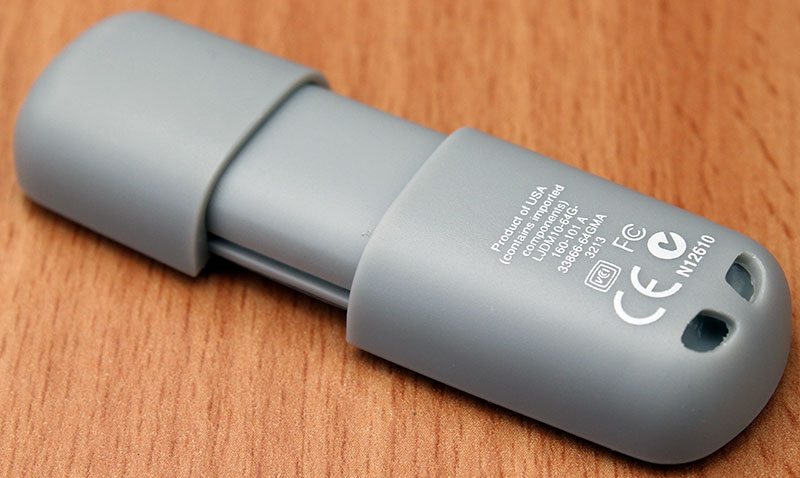 Apart from the advanced encryption that the drive has to offer, there is also a real-time drive capacity meter that gives an at-a-glance indication as to how much space has been used on the drive. The black bar gives a clear, easy to see indication with an always-on display.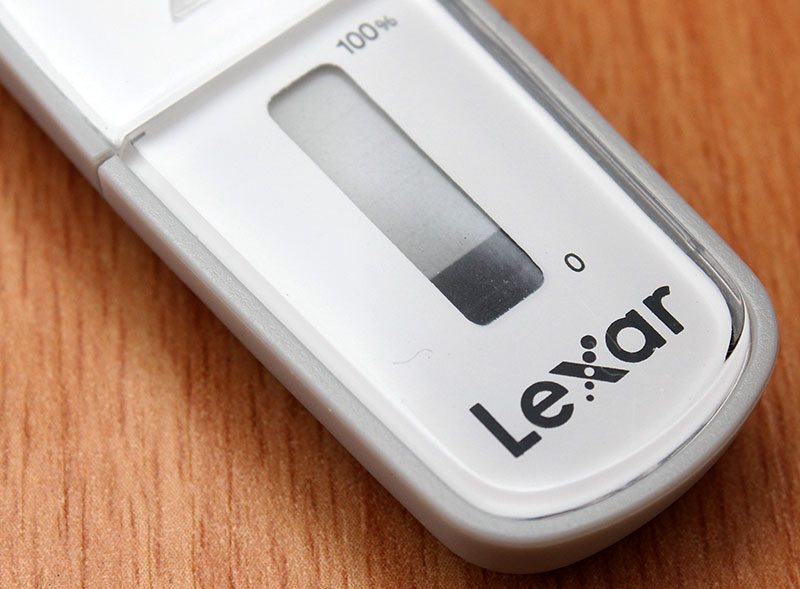 Whilst I don't normally look at the software that comes included with a flash drive, the EncryptStick Lite software for the JumpDrive M10 is a bit more significant. The EncryptStick Lite Software comes on the drive itself and offers up 256-bit AES encryption to any files that are saved though it. Before the software can be used, a password needs to be allocated to offer a second level of protection to your files.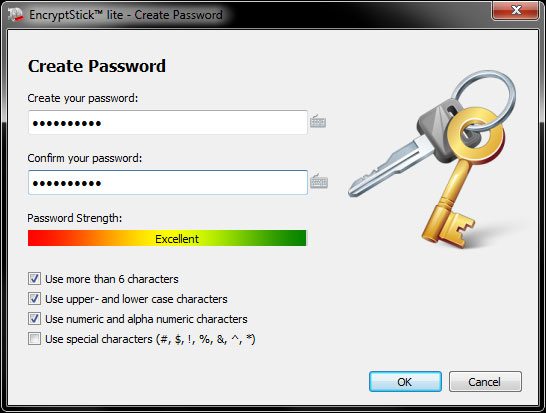 With the password setup, EncryptStick will promot for the password each it's opened. Note at this point that failure to remember your password can lead to bad news for your data.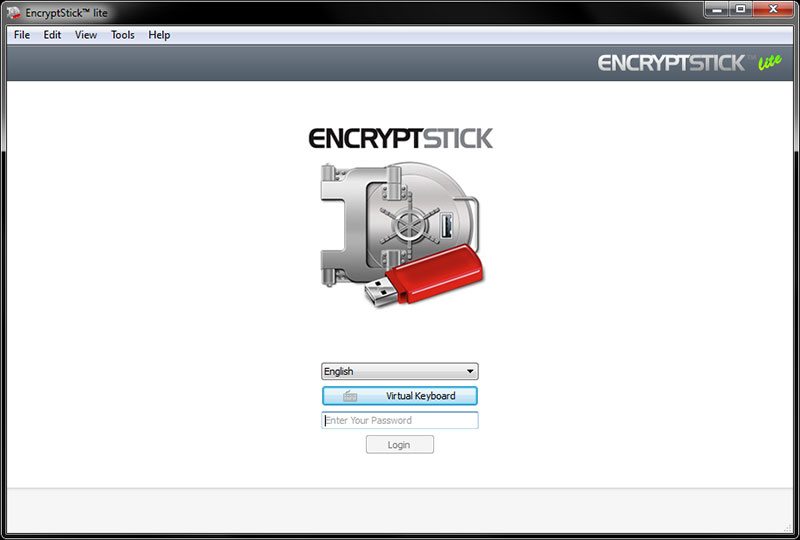 The main application window gives access to reading and writing files to the drives secure area. As I mentioned on the first page of this review, losing your flash drive in a public place can be a nightmare and whilst you have the piece of mind that your data is not going to fall into the hands of other users, your data is lost. Thankfully, Lexar have though ahead of this problem and consequently, there is an option to back up your secured data to another location such as your desktop ready to be called back if needed.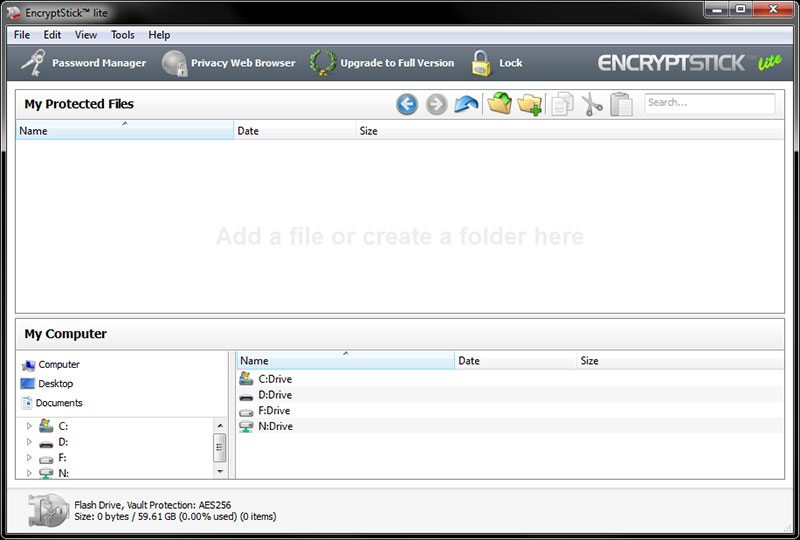 With a bunch of files saved to the drive through the EncryptStick application, we can see them appear in the Vault folder on the flash drive as a series of .DAT files.