Lexus Shows Real Rideable Hoverboard?
---
---
---
Bohs Hansen / 7 years ago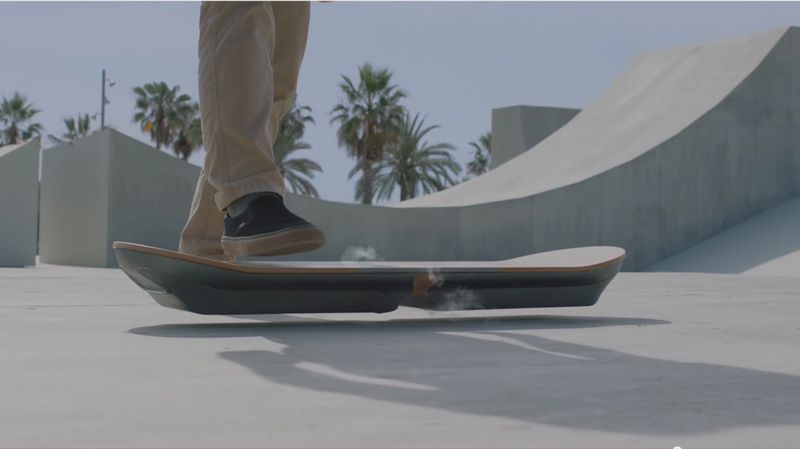 We've previously seen the some attempts to create hoverboards, but none of them were the real deal. The Hendo hoverboard requires a specialized metal surface to operate and while the leaf blower home build did work, it wasn't any beauty nor was it as compact as a normal skateboard.
Now someone else enters the arena and it is a surprising contender. The car manufacturer Lexus has shown off a video on YouTube with what they claim to be the real deal. A working, real, rideable hoverboard. The demonstration video is very short and doesn't show much, but what it does show looks pretty amazing.
https://www.youtube.com/watch?v=7zTCgMPZRuo
The new hoverboard project is called SLIDE and it is the fourth project in the 'Amazing in Motion' series by Lexus where they challenge themselves in order to create something unique. The Lexus hoverboard
Lexus defines the SLIDE hoverboard as true engineering innovation, and they will bring regular updates on the progress of this extraordinary projects on the future.
What do you think? Is it the real deal or just a clever marketing stunt? Would you want one if it is real? Let us know in the comments. We'll make sure to keep you, our readers, updated with anything new in this area.