LG G5 Bridges the Gap Between Modular Phones and Reliable Hardware
---
---
---
Gareth Andrews / 5 years ago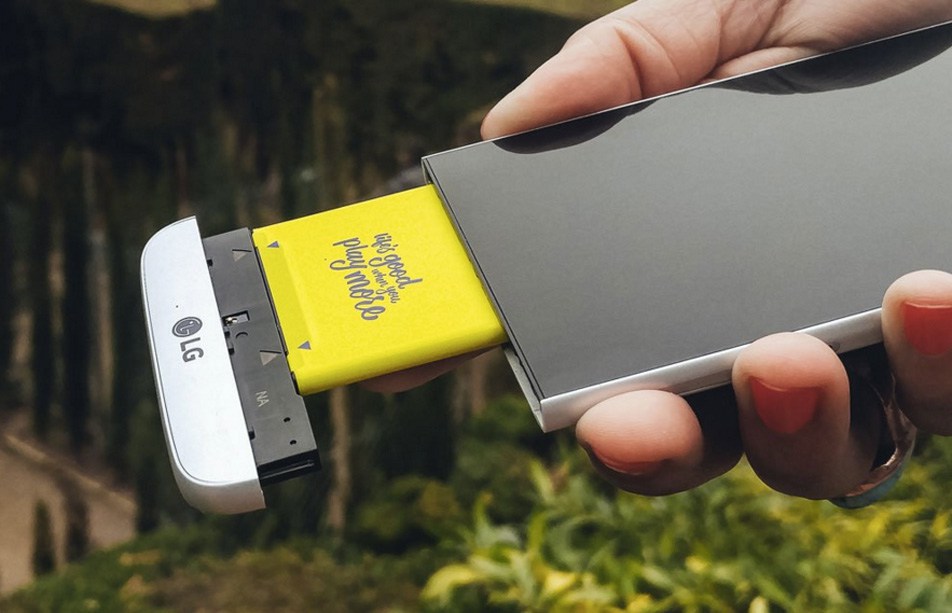 LG are a company known for many things, such as the 98 inch 8K UHD Television they showed off at CES this year. One of the things many people own that LG does well is their mobile phones, offering reliable and dependable hardware for your everyday use, but even LG are not blind to the latest crazes that are coming along, the most recent one being modular phones like the Ara.
Modular phones like the Ara are said to be the next stage in development because you will be able to pick your favourite parts for the phone and clip them together, just like when you are building a Lego house. It would seem LG wants to help you bridge the change from the brick you hold to the new snap and click design in their LG G5 mobile.
The G5 smartphone looks like any other smartphone at the moment, a large screen and minimal physical buttons on the phone. What's new about the G5 though is the decision to go with a metal body, something that does nothing but to help you keep the phone alive for longer. The G5 will also feature a 2,800 mAh battery, something that tends to last most phone users through the whole day. If this isn't the case for some reason though the G5 will bring back the concept of a swappable battery, an idea that should never have left mobile phones in my opinion.
If this wasn't enough the phone will feature an "expansion slot" an area that means you can quickly add a module to enhance the phone just the way you like it. Going out for a day with the family at the zoo? Take the CAM Plus module, with autofocus, exposure lock and made to feel just like that DSLR everyone is lugging around, all with the added bonus of another 1,200 mAh of battery power for your phone.
Going to a party? Take the Hi-Fi Plus Module, offering support for high-definition audio files, the perfect companion for your latest album. If this wasn't enough the phone will be joined by several "companion" devices, such as the 360 cam, giving you the ability to capture 360-degree photos and videos using just your phone.
With all these features and a step towards modular upgradable phones, LG could be onto a winner with the G5.