LG Nexus 5 "Megalodon" Smartphone Specifications Detailed
---
---
---
Ryan Martin / 8 years ago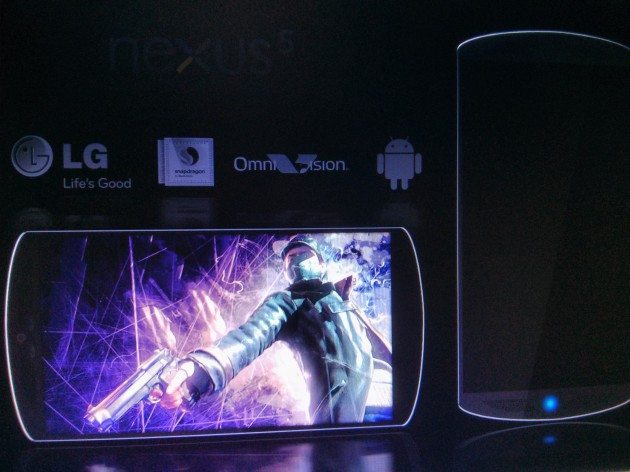 The Nexus series of products from Google has taken the tablet and smartphone markets by storm, offering never-before-seen Bang-For-Buck from such a high end vendor. Google, generally speaking, doesn't produce much themselves, the Nexus 4 was made in partnership with LG, the Nexus 7 with ASUS, the Nexus 10 with Samsung and it looks like the Nexus 5 will also be made in partnership with LG according to fresh speculation.
The LG produced Nexus 5 is going by the name "Megalodon" and the specifications look set to make it one of the, if not the most, powerful smartphone ever released into the market. Speculation suggests that the Nexus 5 will be released in October 2013 this year and the specifications are rumoured to be as follows:
5.2″ OLED Display with 1920×1080 resolution
Qualcomm Snapdragon 800 @ 2.3 GHz
3GB LPDDR3 Ram
16/32/64GB of internal storage
16MP rear camera by OmniVision (4k video recording @30FPS, 1080p video recording @60FPS, Real Time HDR & HDR video recording, optical image stabilization, BSI 2.0)
2.1MP front camera (1080p video recording @30FPS)
3300 mAh Lithium Polymer battery
Front positioned stereo speakers
Qualcomm RF360 (LTE 150 Mbps & HSPA+)
Integrated DVB-T / ATSC-antenna
Gesture like controls (navigation, zoom, etc)
I don't know about you but a 2.3GHz quad core, 3GB of RAM and 64GB of storage is something you certainly do not expect to find on a smartphone. Not to mention the 16MP rear camera with 4K recording capabilities is a huge leap forward in technological capabilities compared to the kind of video capabilities most smartphones have.
Since these details and the image were sent by an anonymous source to "android and me" the likelihood of these being 100% accurate are slim. In fact many people and websites have pointed out that the possibility for this to be an elaborate hoax. However, given how far technology has come and how ambitious Google likes to be I personally wouldn't be very surprised is this was in-fact entirely true. I'd like to think that we are now capable of producing such innovative and powerful smartphones after years and years of R&D.
What are your thoughts on this new smartphone? Does it have the potential to be an iPhone killer? Would you consider buying one if the price was right? Let us know your thoughts.