LG Unveils UltraGear 34GK950 Curved Nano-IPS Monitors
---
---
---
Ron Perillo / 3 years ago

High-Refresh Rate, High-Resolution Gaming Monitor from LG
LG has announced their new jaw-dropping UltraGear 34GK950 monitors consisting of a G-Sync (34GK950G-B) and AMD FreeSync 2 (34GK950F-B) model. It spans 34-inches diagonally and curves for an immersive gaming experience. Furthermore, tThe high-refresh rate also goes well with its 3440 x 1440 resolution display.
The G-sync version has a native refresh rate of 100Hz and can overclock to 120Hz. The AMD FreeSync 2 model however, operates up to 144Hz. Both have a brightness of 400 cd/m² and 1000:1 contrast ratio. However, they differ in response rates with the G-sync version faster at 4ms (GTG), while the FreeSync version is at 5ms (GTG).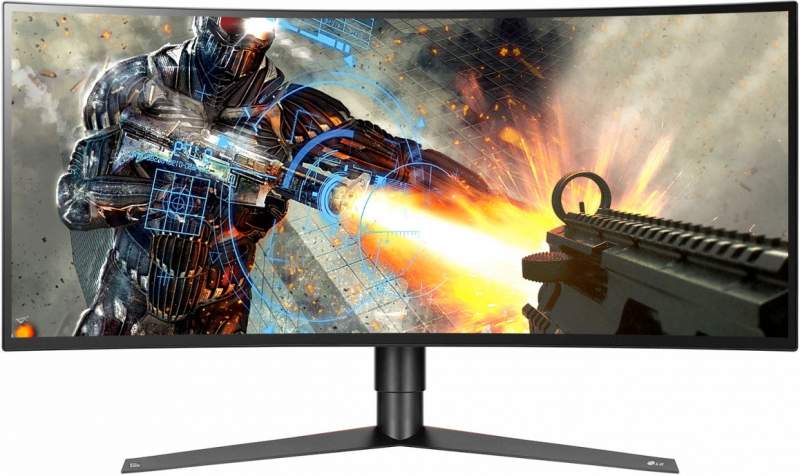 How Well Does it Handle Colour Accuracy?
What really sets this line apart from other gaming monitors is its use of LG's Nano-IPS technology. The company keeps much of the details about this technology close to their chest. What is known however is that it uses "nanoparticles" so that the LED backlighting absorbs excess light wavelengths. This results in improved intensity and colour accuracy compared to traditional methods.
According to LG, the 34GK950 monitors can display 1.07 billion colours with a 98% DCI-P3 and 125% sRGB colour gamut coverage. So it essentially rivals even some professionally graded monitors.
What Kind of Connectivity Options Does it Offer?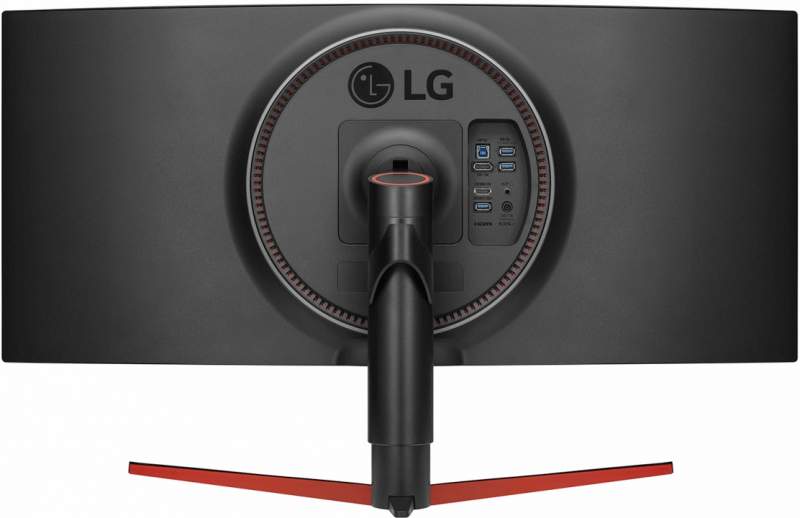 The two models differ slightly in connectivity options in the rear. The LG 34GK950G-B G-Sync model has a full-size Displayport 1.2 and one HDMI 2.0, with three USB 3.0 Type-A ports. Meanwhile, the LG 34GK950F-B FreeSync 2 version has a full-size DisplayPort 1.2 as well, but has two HDMI 2.0 ports. This model also has one less USB 3.0 port. Surprisingly no Thunderbolt 3 ports available, most likely to keep the cost within gamer's expectations.
How Much are These LG UltraGear 34GK950 Monitors?
LG did not disclose any pricing information yet. Although considering their 34-inch UltraWide IPS 34UC98-W fetches for $800-$1000 USD currently without the Nano-IPS backlighting and without the G-Sync/FreeSync, expect to pay more.
Their LG 34WK95U 5K Nano-IPS monitor currently goes for $1500 USD, but adding G-Sync tends to add up to $400 to the price further.