Lian Li DK-05 Desk Chassis Prototype at CES 2017
---
---
---
Peter Donnell / 4 years ago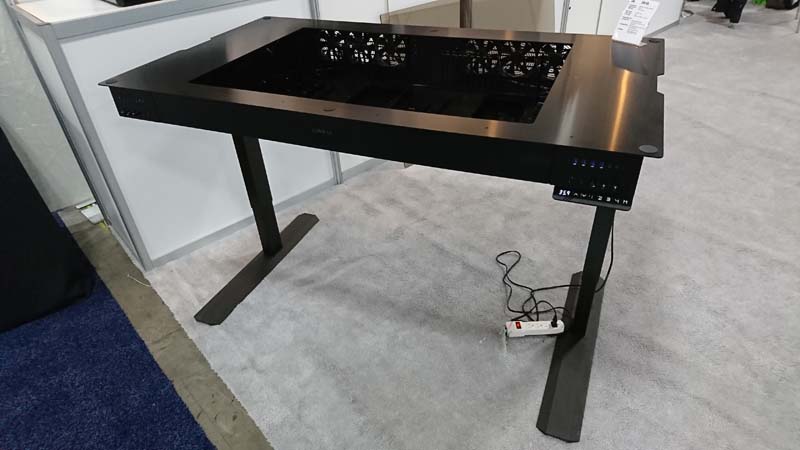 Remember a few years ago when we reviewed the DK-01? Lian Li are back again with their latest prototype for the DK-05, their most outrageous desktop chassis design to date! Not only does it come with a control panel to adjust the height of the desk using motors, with built-in profiles for different usage scenarios, but it comes with a whole lot more.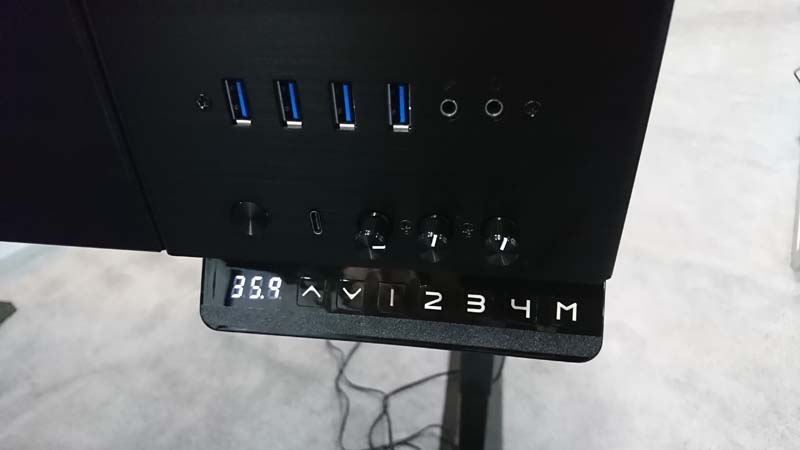 Dual I/O panels with dual headset, power, and quad USB on each side of the chassis.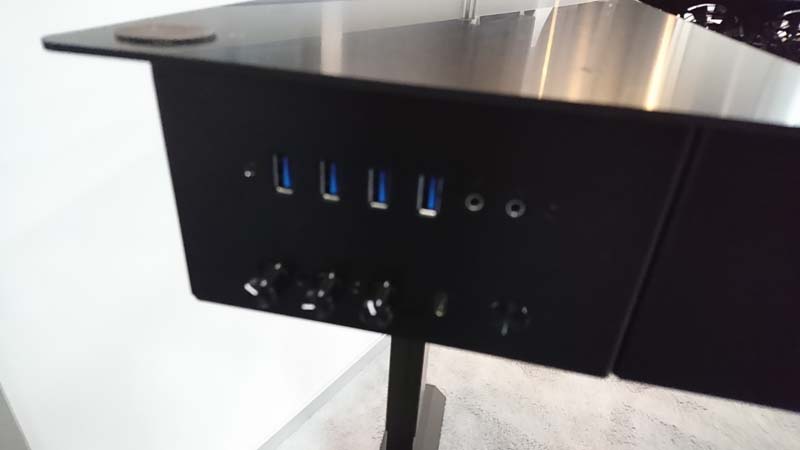 Motherboards, where do we begin! There's room for a full ATX motherboard in each side, giving you the option to install two entire systems. Each comes complete with three in and three out fans, giving us 12 x 120mm fans in total, but you can swap them for dual 140mm fans on each mount too. Of course, there's extensive cooling support so you can fit radiators, as well as use the special brackets in the middle to mount pumps and reservoirs.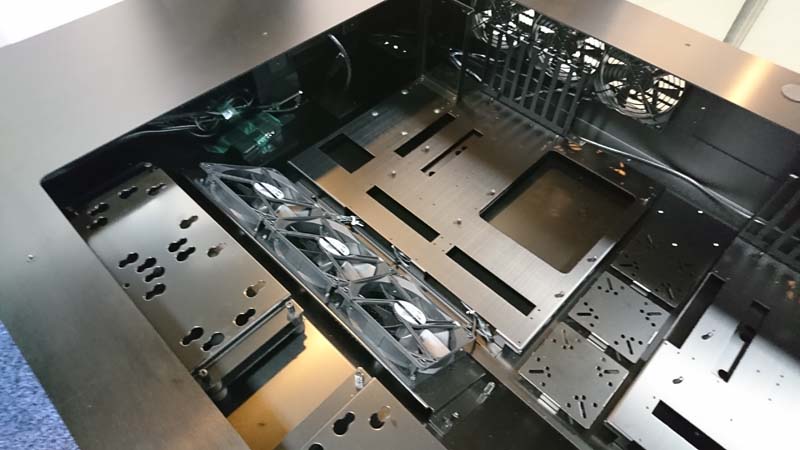 There's lots of room for storage too, with plenty of banks of HDD mounts, as well as a good range of cable routing cut-outs and hiding areas around the whole system to keep things neat and tidy.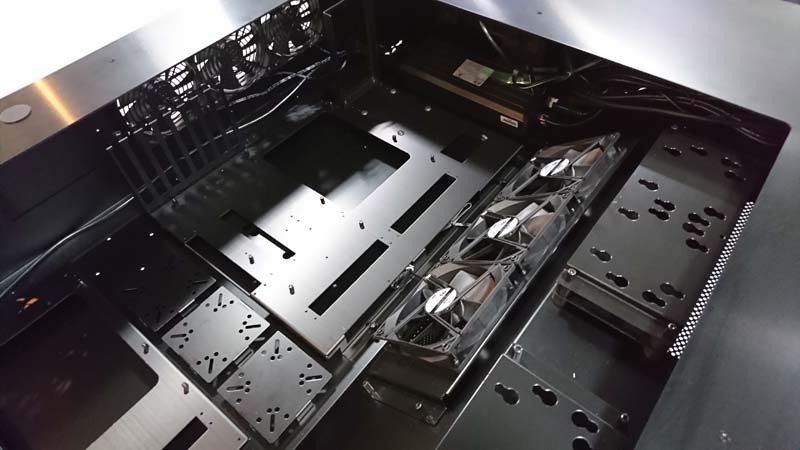 With a price of around $1500, it's hardly a consumer item, but for the pros out there looking to create an epic dual-system workstation or gaming rig, there's little else on the market that compare!