Lian-Li DK-01 Aluminium Desk Chassis Review
---
---
---
Peter Donnell / 6 years ago
Introduction
---

Not all chassis' are created equal, that much we know already, but there are some that are so far ahead of the rest, its almost rude to call them a chassis at all. Lian-Li is no stranger to the extreme end of the PC market, having already created some incredible products that cost large sums of money, capable of housing everything from rendering workstations, to ultra-high-end gaming systems. Today, however, they've gone even further, creating a chassis that breaks from the usual bonds of a box that houses components, by creating a chassis that is also a fully fledged desk!
The DK-01X is big, it's expensive, it's packed full of features and it's got more ultra high-quality aluminium in it than anything else I've ever reviewed. It's also one of the most expensive chassis I've ever reviewed, actually it's also the biggest chassis I've ever reviewed; let's just say there's a lot of new records being set today.
How expensive is this chassis you ask? A frighteningly expensive £734.99, near as makes no difference $1000 in the US! There's a good chance that if you're reading this review, you're either just fascinated to see what this product is actually like, or you're actually planning on buying one, either way, it's going to be fun to test this thing, so let's get to it!
Specifications are no issue here, as there's room for the biggest and the best hardware on the market, with virtually no exceptions.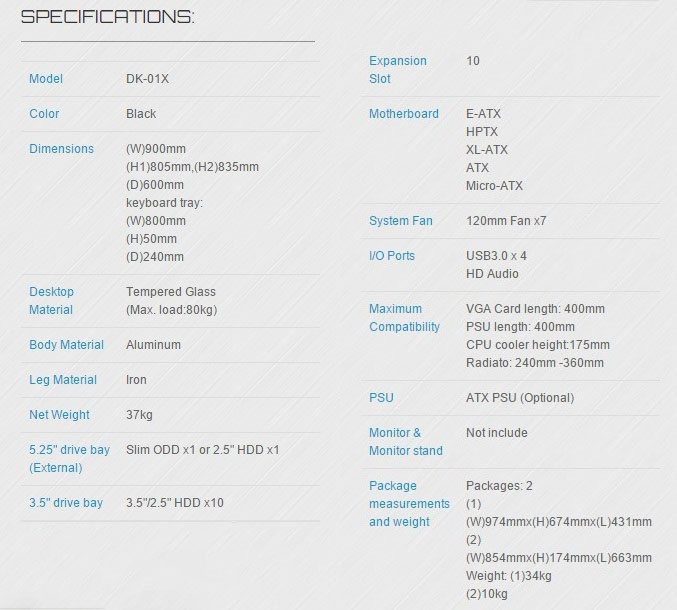 Unboxing of this monster took an hour, although that includes a little extra time to photograph each component. If you're planning on building one of these things, you may want to set aside a full day. First out of the box, the two legs, which come pre-built and have the feet and runners already installed. They're quite heavy too, but given what they have to support, that's no bad thing.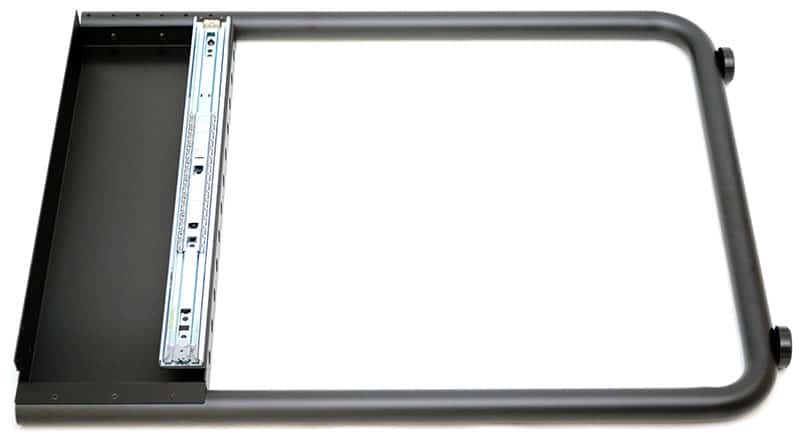 They're exceptionally well made and finished, with precision cut aluminium and a brushed black finish.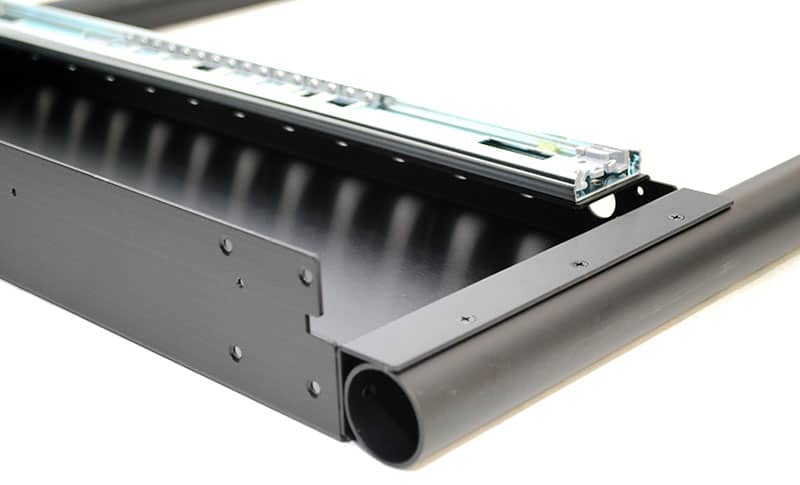 The runners are really nice, with excellent ballbearings that allow the rails to glide effortlessly.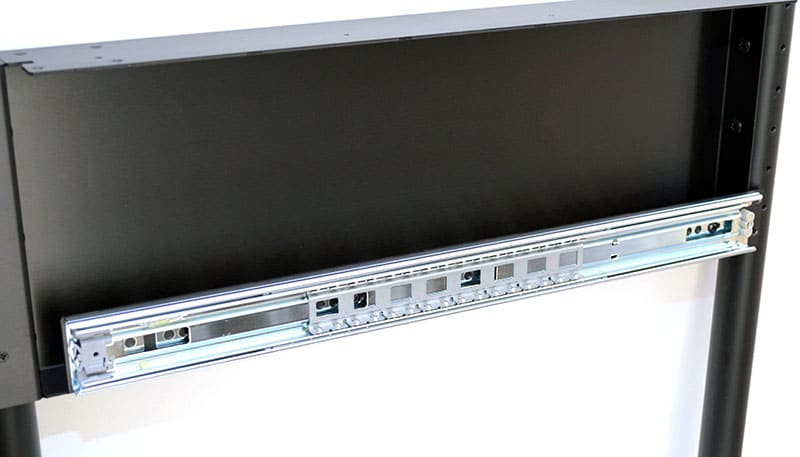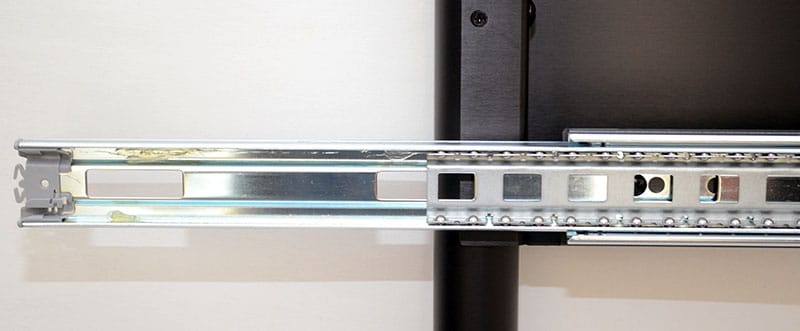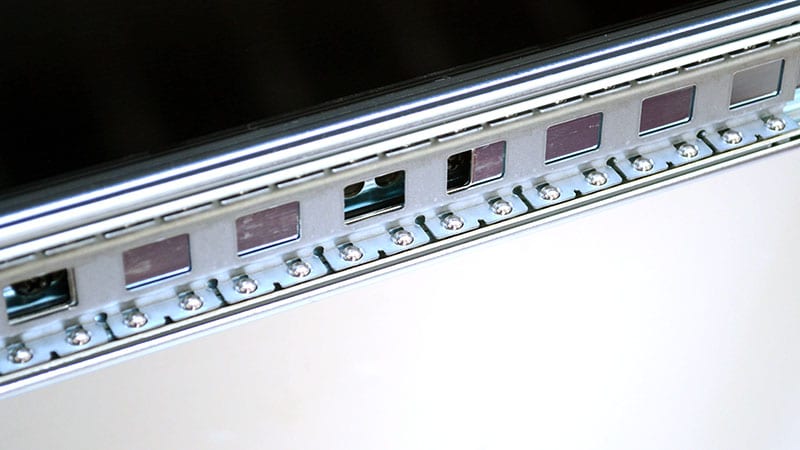 All the screw holes and fittings are pre-drilled and all exposed screw holes are countersunk to provide a clean final product.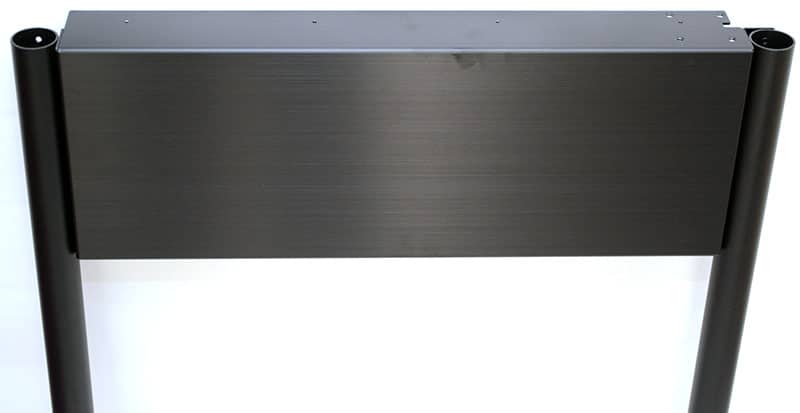 Overall, both very nice fittings and it's nice that they're already pre-built.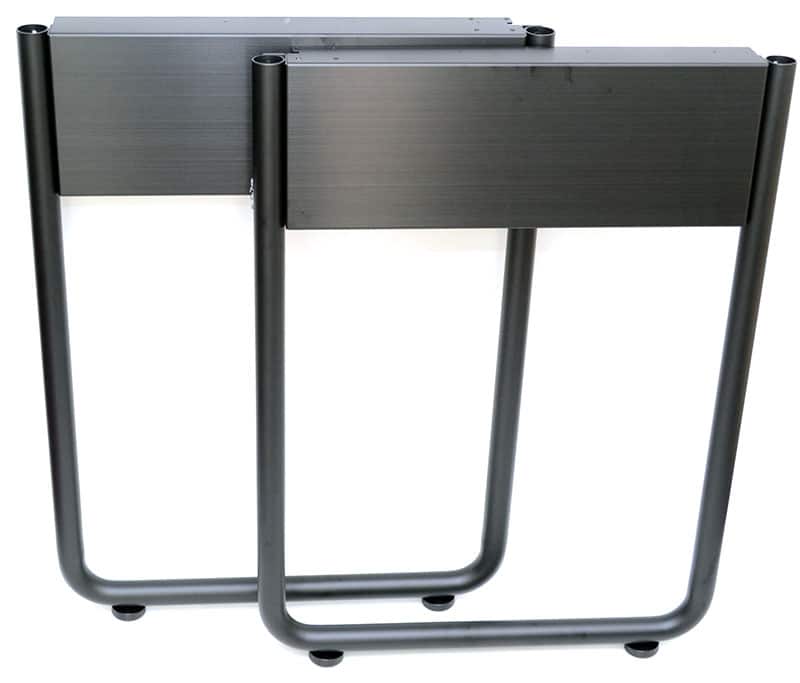 The base plate is a huge piece of aluminium. it's thick, it's heavy and it's incredibly well finished. Admittedly, all the components are incredibly well finished, so let's just take that for granted with every other component I will be showing you.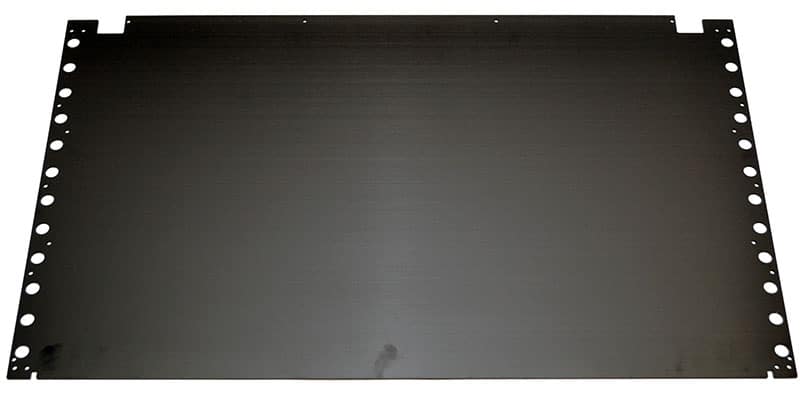 The top support arm.

The top panel, this is the one that the glass sits on top of and there are four cut-outs for fitting some rubber grommets that will grip the glass into place.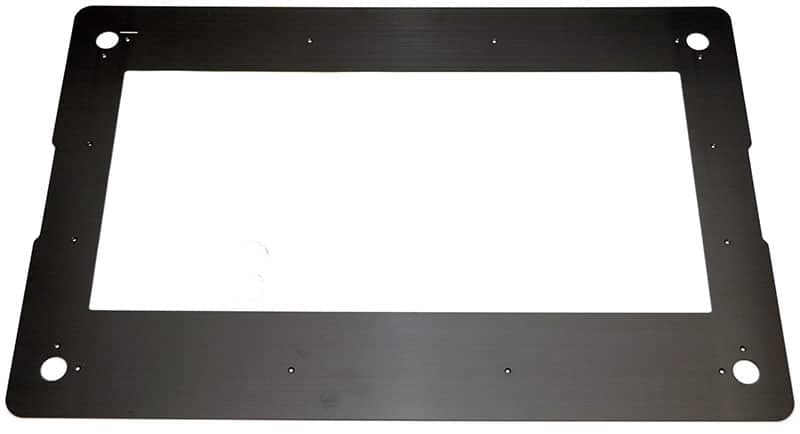 A thick sheet of tempered glass. This is easily the heaviest component of the chassis and one that proved to be quite a nightmare to get a photograph of.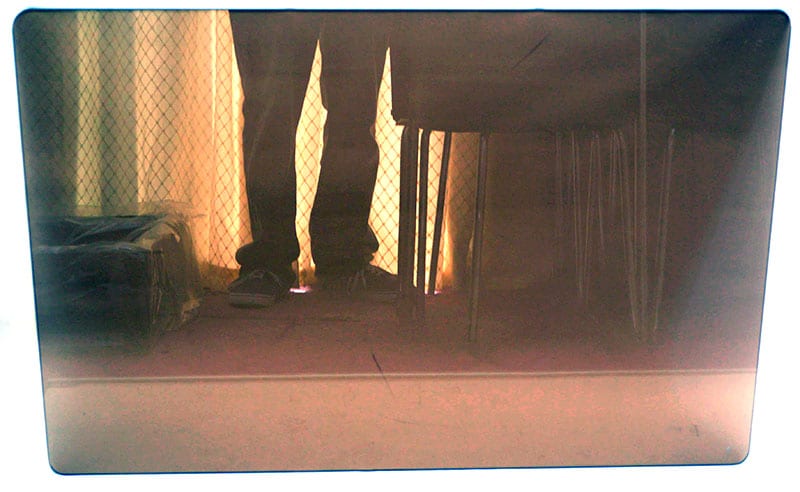 The main section of the chassis comes pre-constructed with all major fittings already on the inside. This part alone is bigger than most chassis' you'll have ever used.

There's a vast amount of space on the interior, so large motherboards, a huge power supply, ultra-long graphics cards and banks of storage and cooling should prove absolutely no issue for this chassis.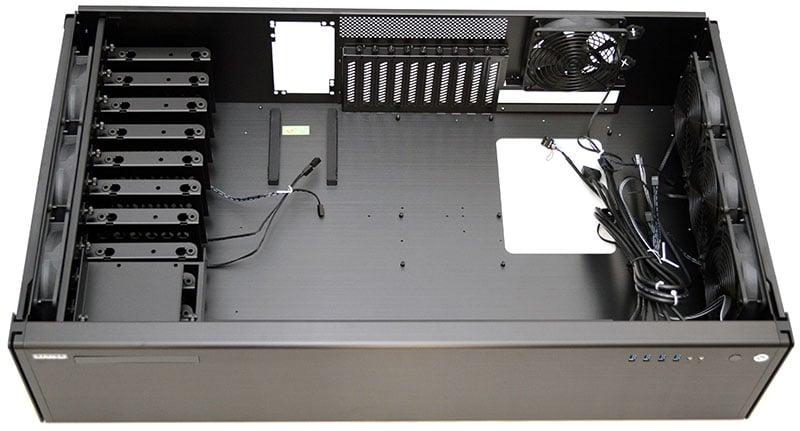 There's several high-quality dust filters pre-installed, which feed clean air to the three 120mm fans that don each side of the chassis.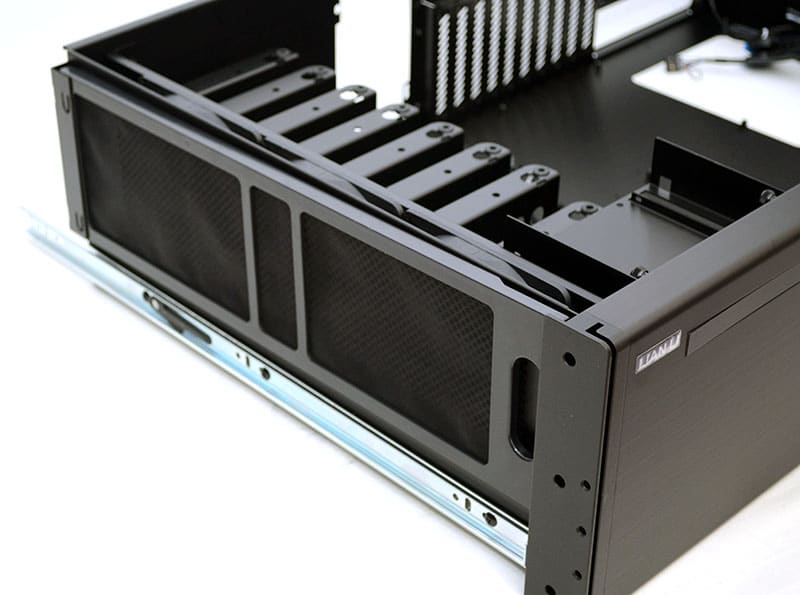 The dust filters lift right out without the use of tools, making maintenance a nice and easy task.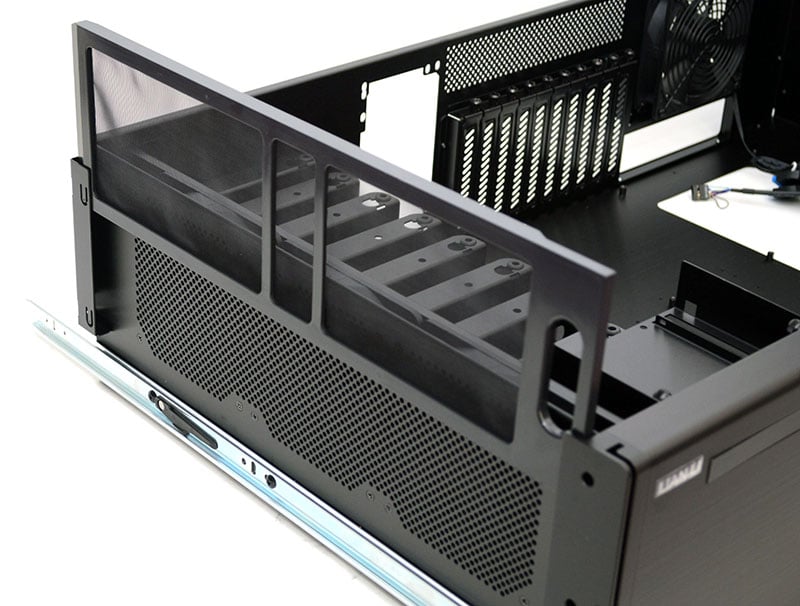 Ten expansion slots, each fitted with thumb screws and ventilated covers. There's more than enough bays here to accommodate a quad GPU setup, or any other expansion cards you may require.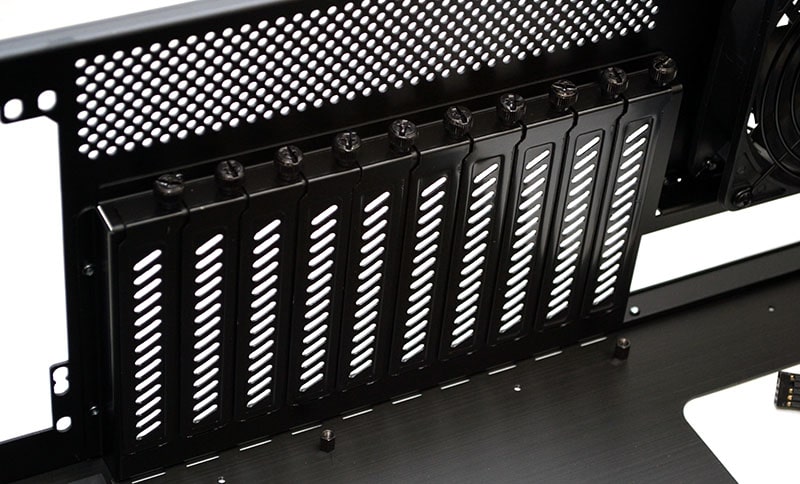 The power supply is mounted on its side and there's a pair of rails to help lock it firmly into place; you can mount the PSU with the fan facing toward or away from the motherboard.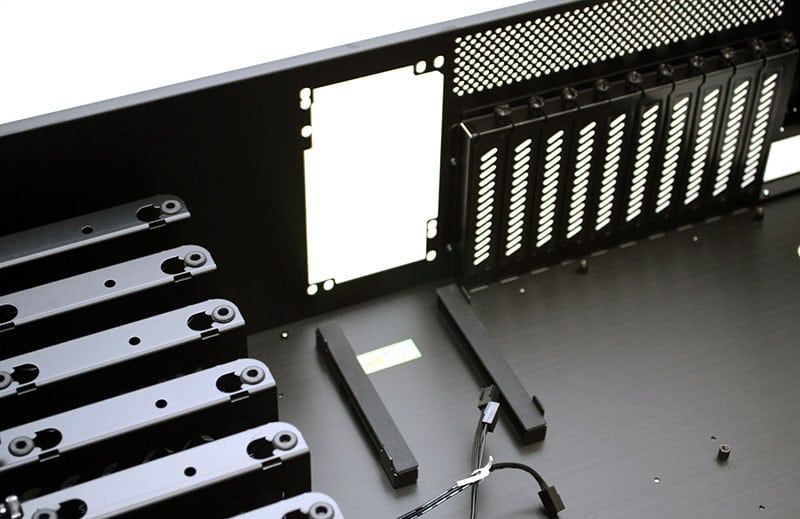 Behind the motherboard, you'll find a large CPU cooler mounting cut-out, freeing up space for a thick backplate. All major stand-offs are pre-installed too, which should help make the motherboard installation a quick and easy process.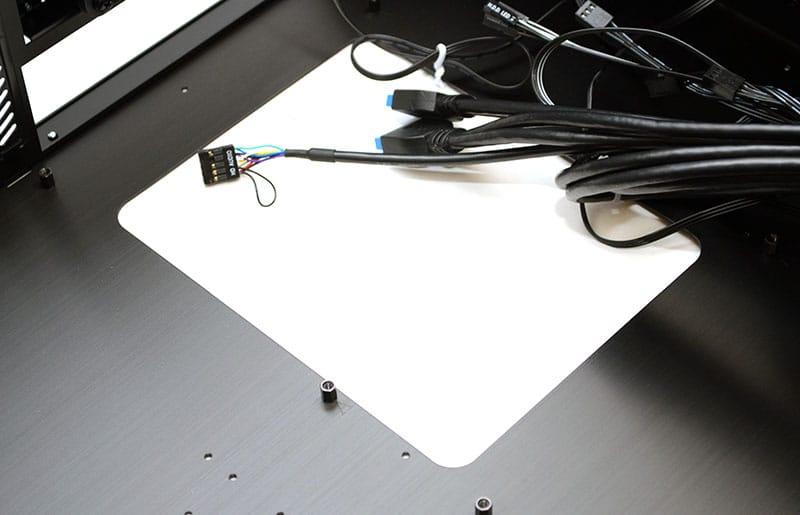 There's a total of seven fans pre-installed in the DK-01, all of a high quality and all come fitted with metal fan blade guards to prevent wires from getting snagged; all the fans come with a standard 3-pin header.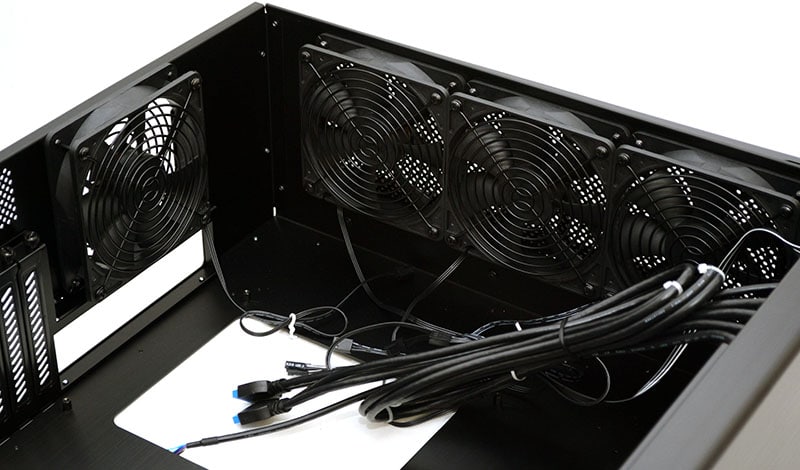 Another large dust filter in the front of the chassis, with room for more fans or a radiator should you feel the need for them.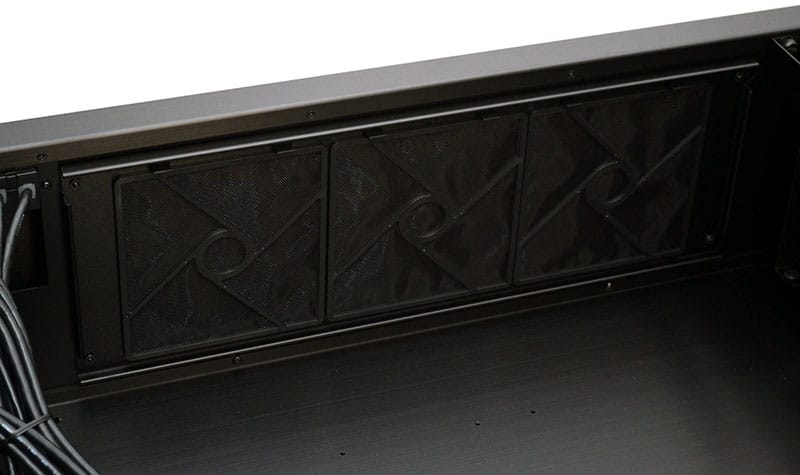 All the hard drive bays are completely removable, as is the optical drive bay towards the front; this is good news for those who want extra room for high-end water cooling components or other mods.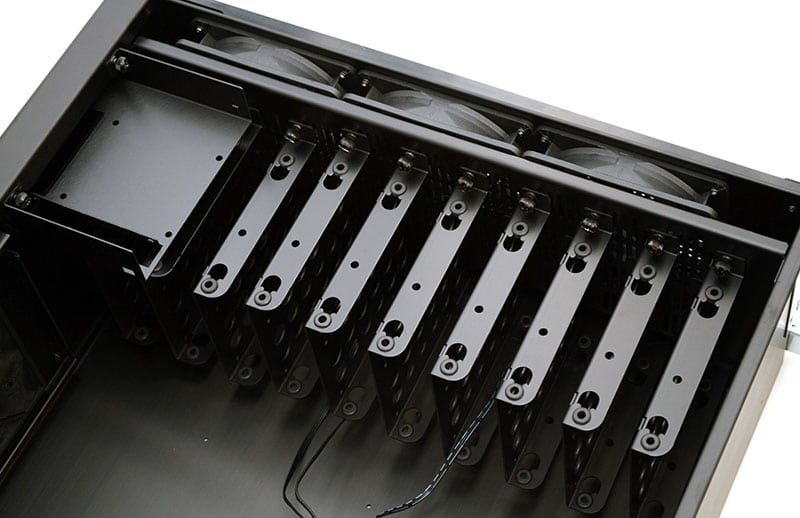 The optical drive bay is a slim-style, but also has room for an extra 2.5″ drive should you need it.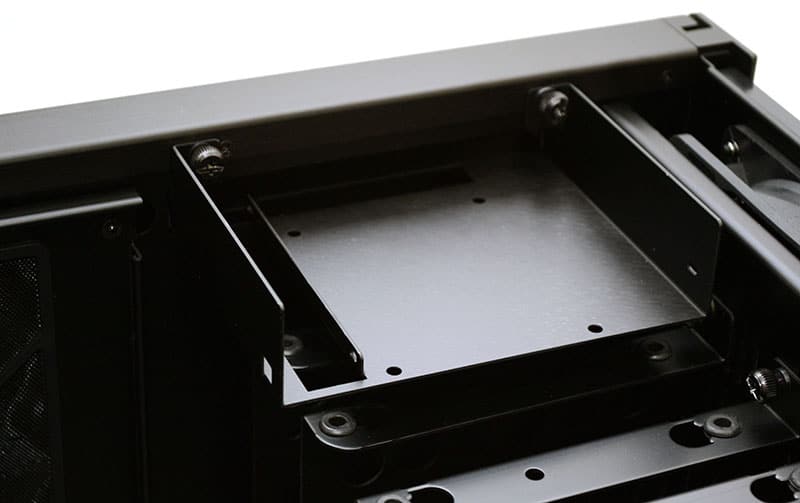 This tray can be slotted onto the front of the main chassis, giving you an extended space for your keyboard and mouse.

It can be installed tool free and just like everything else, it's made from black brushed aluminium.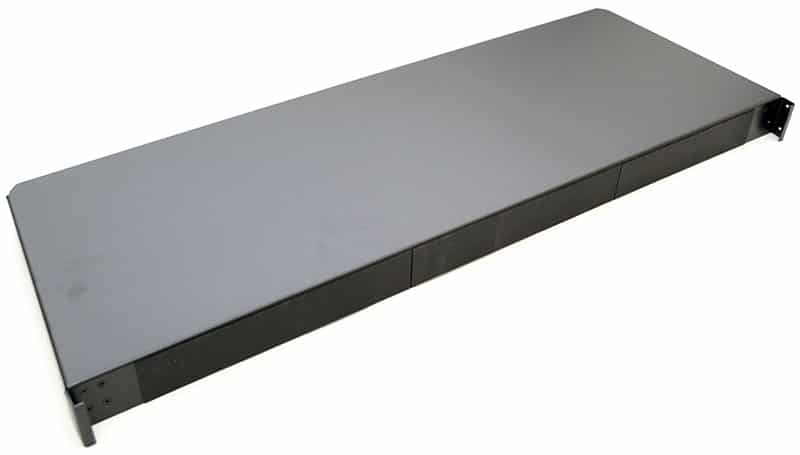 Also included in the box, a leather mat, which fits into the keyboard and mouse tray, giving you a much better surface than using your mouse on the aluminium.

The back panel cover is a nice bonus, as you can hide all your cables and plugs inside a rear hidden compartment of the chassis.

There's three removable covers at the back, which can be used for monitor clamps and cable pass through.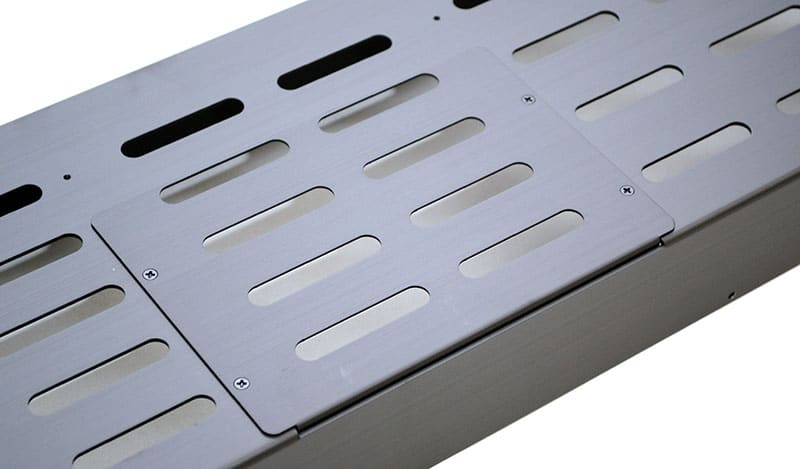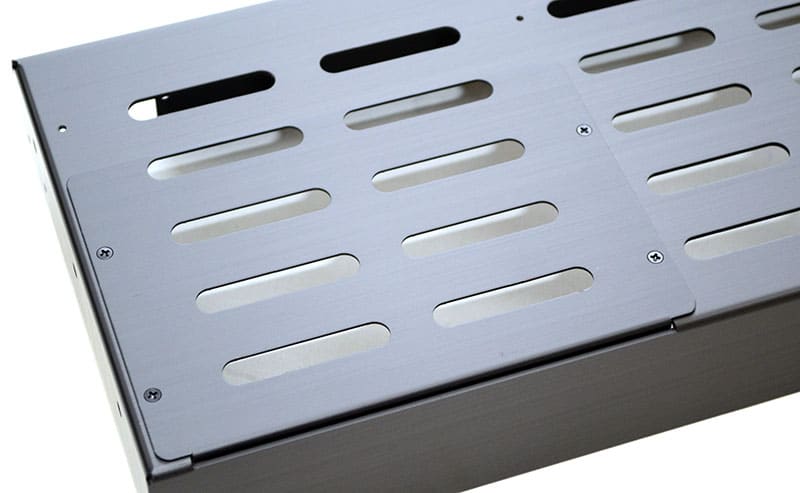 An optional extra is included in the box, a storage area for things such as flash pens, controllers and a few pegs to hang your headsets and other accessories on.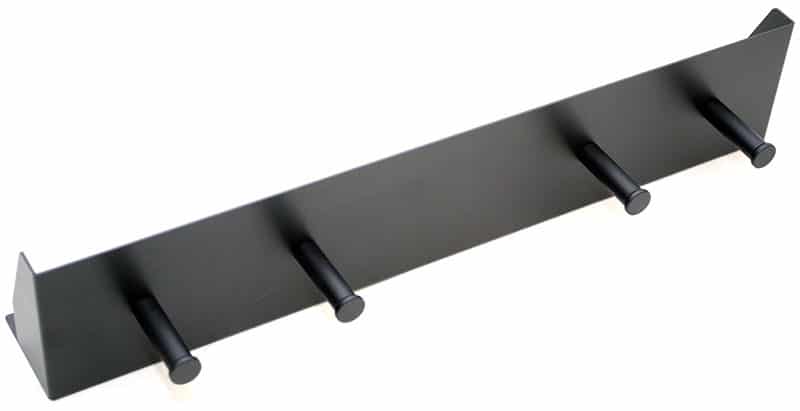 If you want to use it, it's simply a case of screwing it on to the side of the chassis.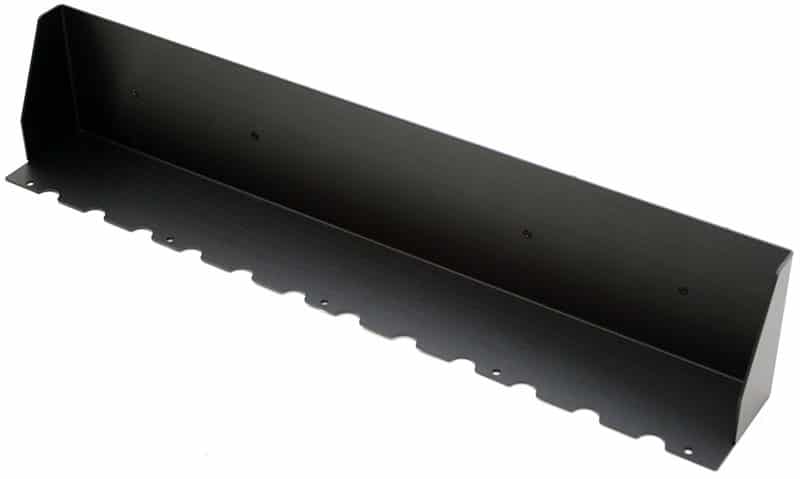 Building a large chassis like this needs a lot of components, so you'll find a plethora of screws, thumb screws, washers, velcro fittings, cable management solutions and more in this rather large component box.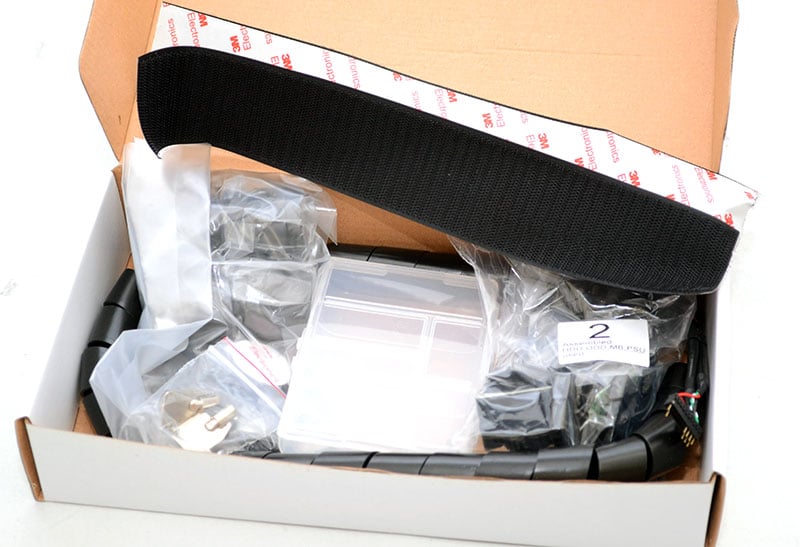 The instructions are a little cumbersome, but looking at it, you're going to want an extra set of hands to manage a few of the trickier steps.