Lian Li PC-TU100 M-ITX Chassis Review
---
---
---
Peter Donnell / 9 years ago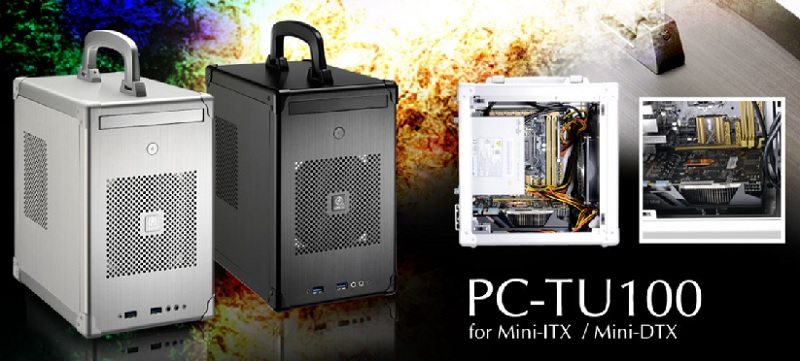 Today we take a look at one of the latest chassis designs from legendary manufacturer Lian Li. Lian Li have built up an impressive reputation in the PC industry for producing some truly amazing products, their chassis designs have always been known for their premium quality, well-engineered and innovative designs and their extensive use of light weight aluminium. I've spent time using Lian Li chassis in the past and they're always impressive in one way or another which is just one of the reasons I'm looking forward to testing this new chassis today.
The PC-TU100 was on display earlier this year at Computex and its one of the smallest and most unusual chassis around, well ok it's not that unique, but it does have a funky little carry handle on it that really makes it stand out from most other chassis designs.
Today I will be looking for all the thing we have come to expect of Lian Li, these include light weight aluminium with a premium grade finish, innovative features, good design and hopefully even value for money. The PC-TU100 isn't at retail at the time of writing but we expect it to be out in the next few weeks, so unfortunately pricing has yet to be confirmed, although expect to pay a small premium due to the materials that Lian Li use in the construction of their chassis.
The PC-TU100 comes in a very small and compact box, not much bigger than the chassis. There is a great image of the chassis as well as a run down of the main specifications, which includes USB 3.0, 2 x 2.5″ HDD rack, Slim ODD bay, fan with dust filter, aluminum construction and SFX PSU mount. The important one here is SFX PSU, these are much smaller than ATX power supplies and this saves on a lot of space, but ATX PSU's simply are not compatible with this chassis.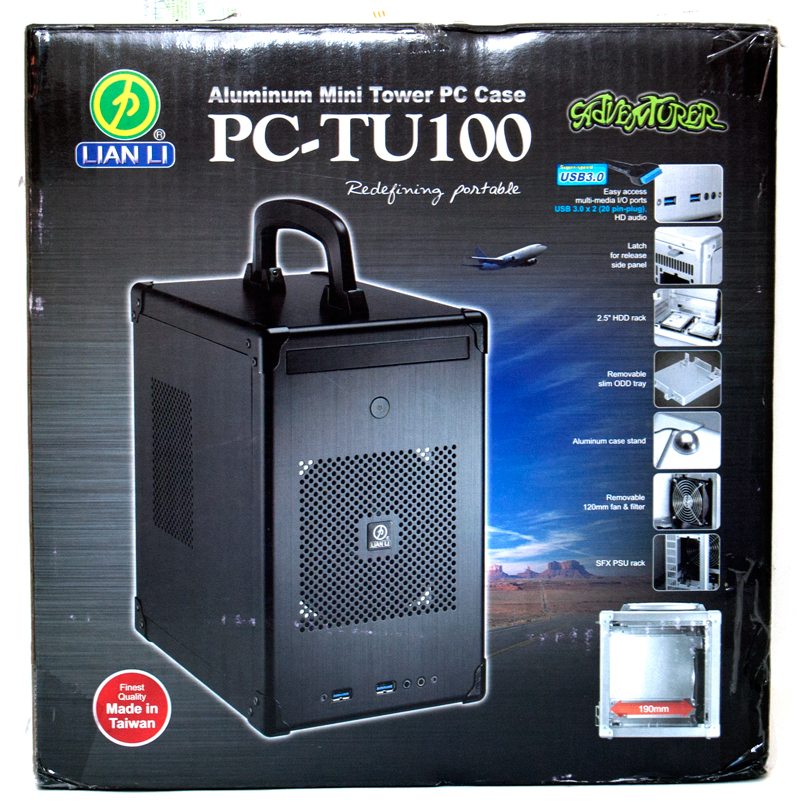 There wasn't a whole lot included with the chassis, but given its tiny form factor there didn't really need to be. There are the usual screws and bolts for installing your motherboard, PSU and HDD's, but there is also a handy USB 3.0 to 2.0 adaptor, perfect for those that do not have a USB 3.0 compatible motherboard.