Lian Li Release Stylish 011 AIR MINI
---
---
---
Peter Donnell / 9 months ago
Lian Li has just released their slick new O11 AIR MINI PC case, and it looks absolutely stunning. Unlike many of their rivals smaller cube chassis designs, this isn't micro-ATX either, it's actually a little bigger than it looks, despite being called "MINI". This is no bad thing though, as it means you get a more compact cube style, but you still end up with a case that can handle everything from mini-ITX right up to E-ATX motherboard.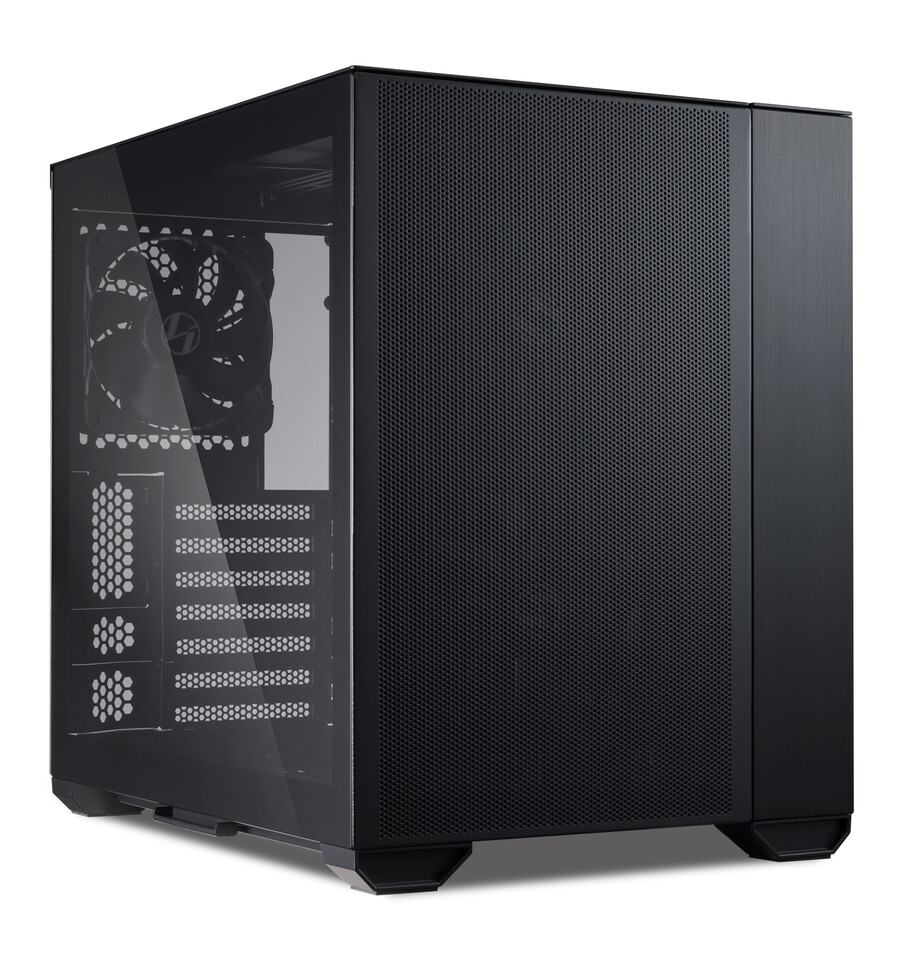 The case comes with the usual mixture of aluminium and tempered glass that we've come to expect from Lian Li's more premium solutions. However, it will be available in a choice of either black or white to suit your taste. However, other design details remain the same between the two. That means you get two 140mm fans in the front and a single 120mm fan in the rear.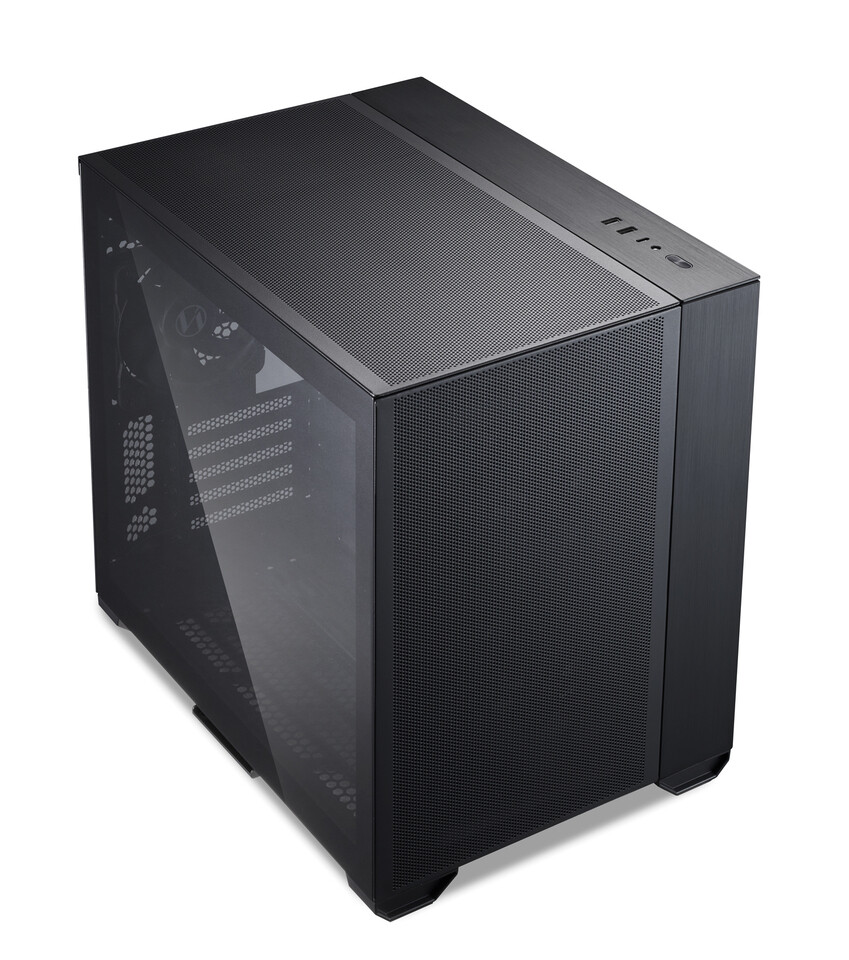 Of course, since this is the "AIR" version of the case, it comes with significant amounts of airflow. most of the front panel and the top is a mesh design, with more on the right-side panel and bottom of the case (strangely not visible in their press pictures). This allows for excellent cooling potential, but it doesn't end there. If that's not enough, you'll be happy to hear the case can support up to 10 x 120mm fans. Depending on the motherboard you have installed, there are four 240mm radiator mounting locations, and three of those will support 280mm radiators too. Alternatively, you could use 6 x 140mm fans and 4 x 120mm fans. Seriously, that's a lot of cooling options.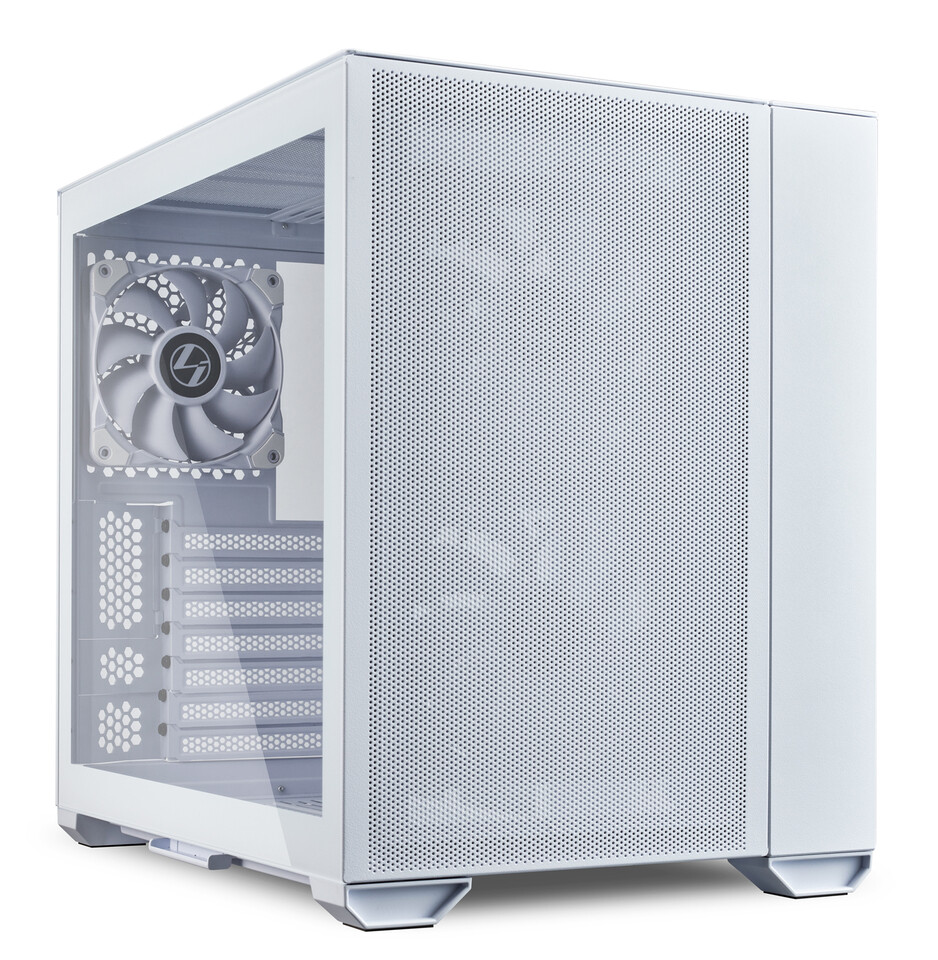 The case will handle a CPU cooler up to 170mm tall, ATX PSUs of up to 200mm in length and graphics cards of up to 362mm in length. As I said, this is the MINI, but it's hardly tight on space here. Interestingly, while it does have 7 expansion slots, you can configure the back panel down to a 5-slot design for smaller motherboards so they don't look out of place.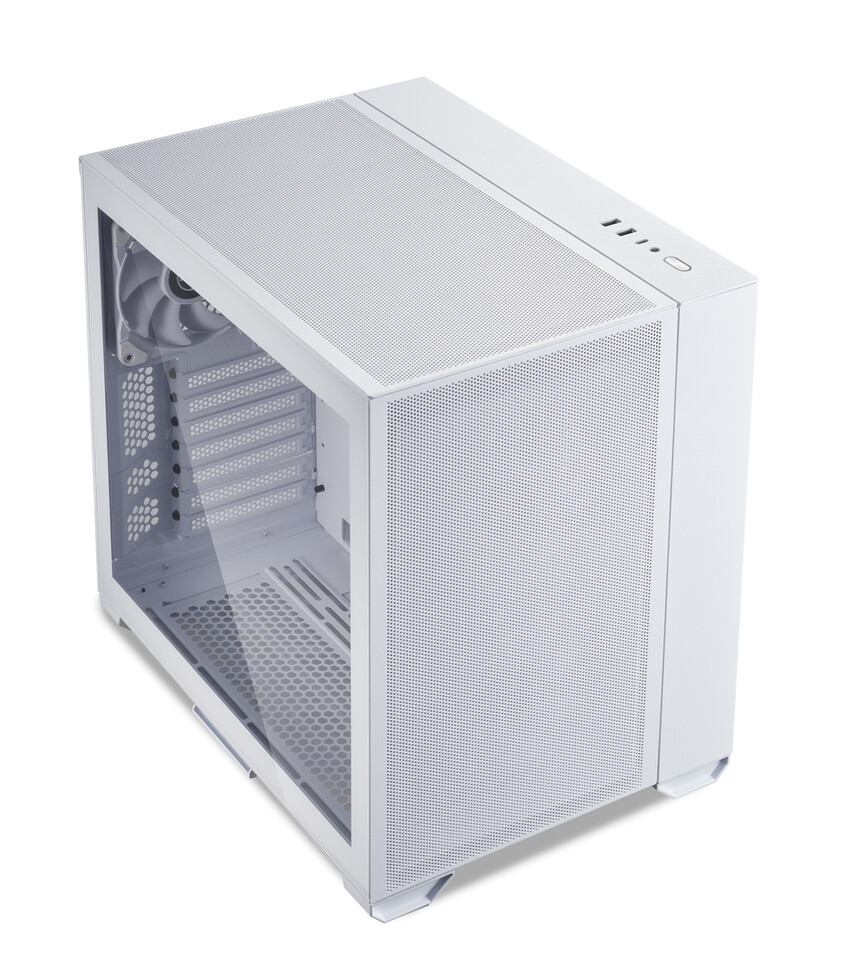 Pricing & Availability
The black/white O11 AIR MINI will be available at an MSRP of 109.99 USD for the black version, and 119.99 USD for the white. In addition, a vertical GPU back panel accessory will be made available in black, white, PCIe 3.0, and PCIe 4.0 riser cable, to fully display graphics cards.
While one of the press images features ARGB fans, no details were provided on those being included/sold separately.