Lian-Li Show Off Extensive Range of High-End Chassis @ Computex 2015
---
---
---
Peter Donnell / 6 years ago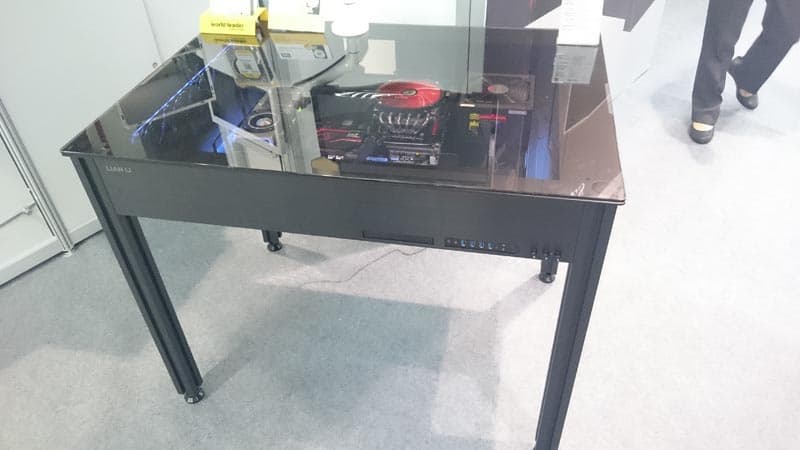 Computex 2015: Lian Li is one of the coolest names in the chassis market, having created some truly spectacular products over the years. Now we see them returning with even more stunning designs, such as their now final retail edition of the DK2 desk chassis. The chassis has new legs, a built-in fan controller, better cable routing, a removable motherboard tray and more; if you thought the original was awesome, this is ten times better!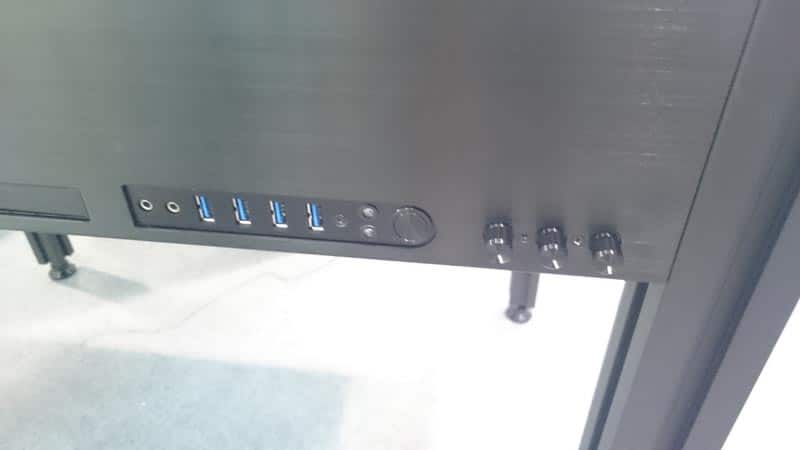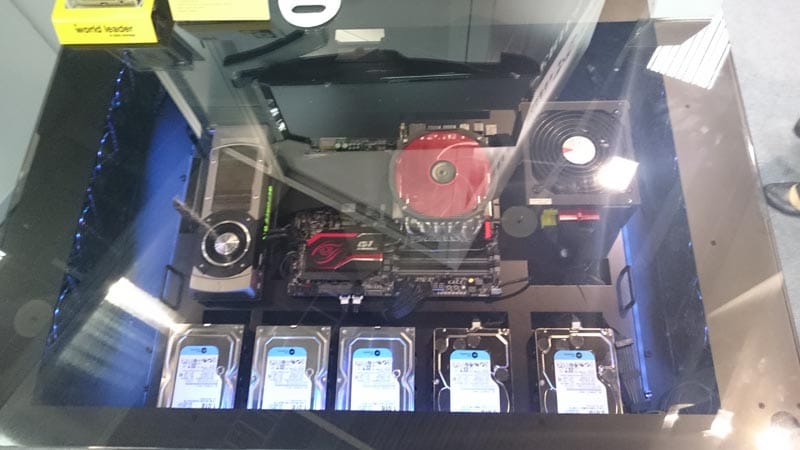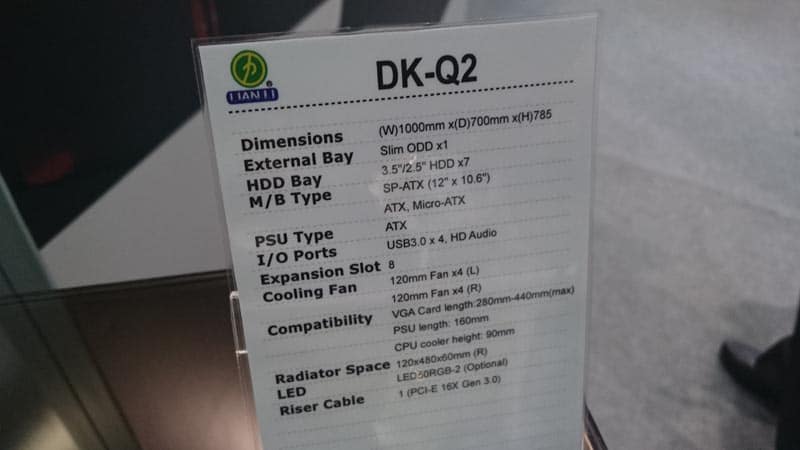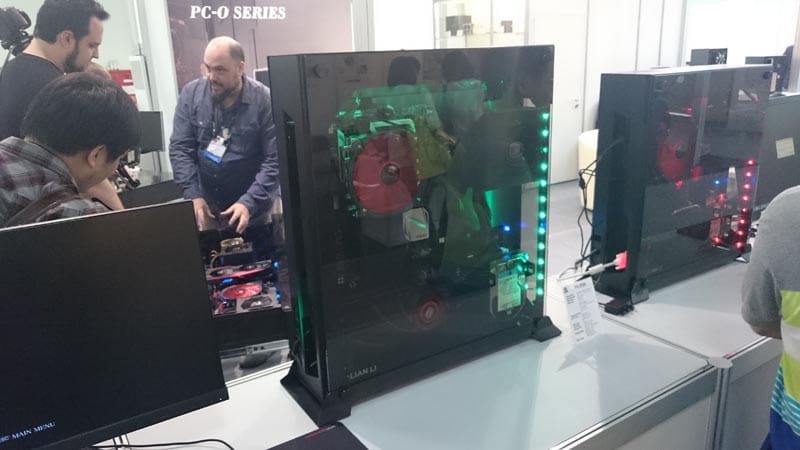 The Lian Li wall mounted chassis range is great, but their latest entry, the PC-08 is their biggest yet, perfect for those who have a lot of hardware to show off!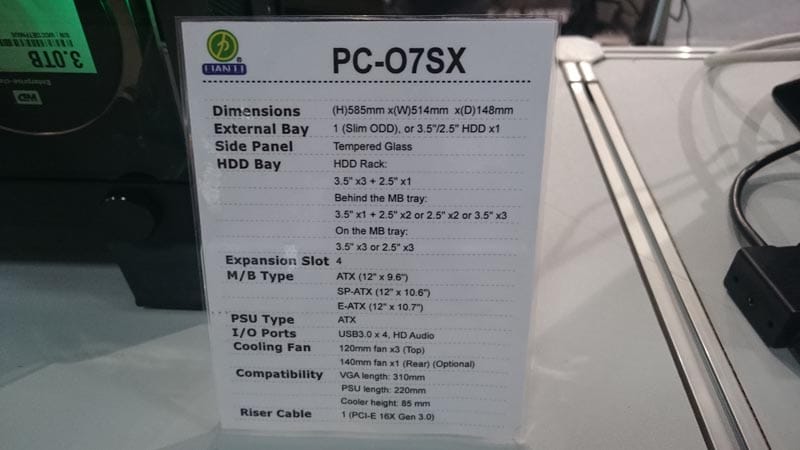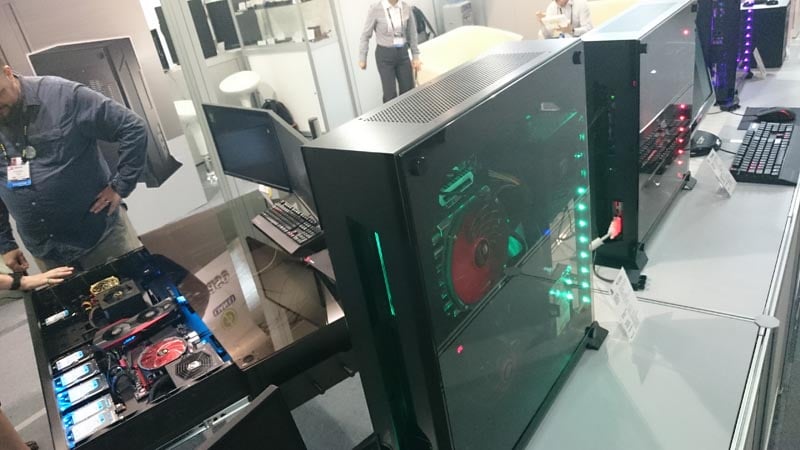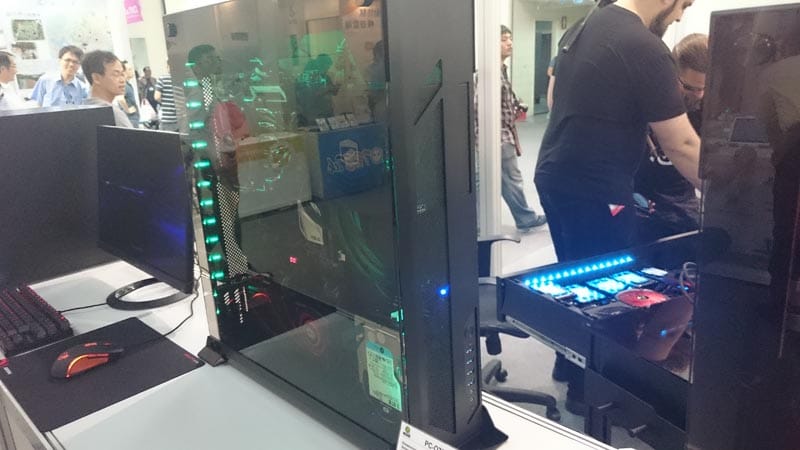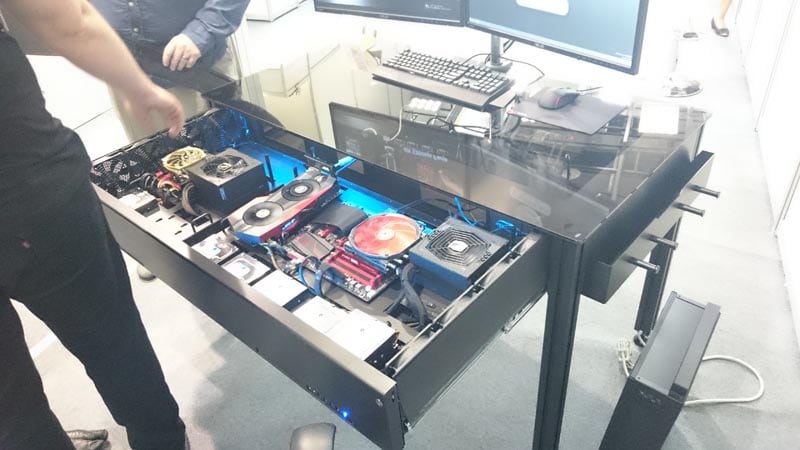 Pushing even further, their DK03 desk offers huge amounts of space, giving you the option for a full ATX system, as well as a mini ITX system. This is awesome if you need a rig for rendering and a rig for day to day work at the same time; the best of both worlds.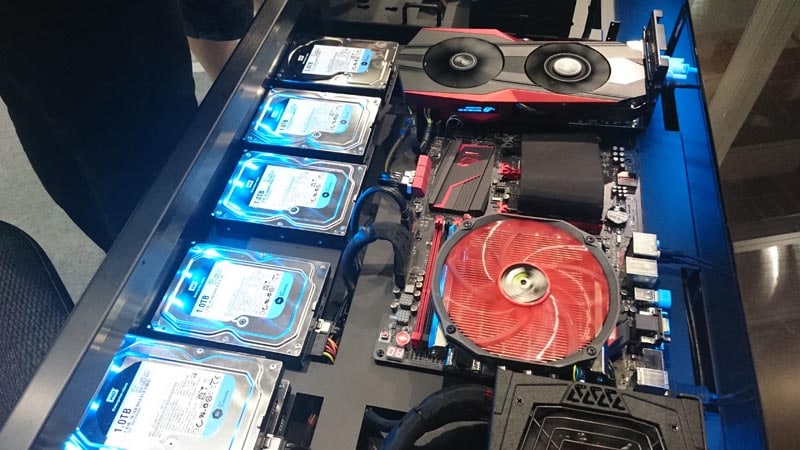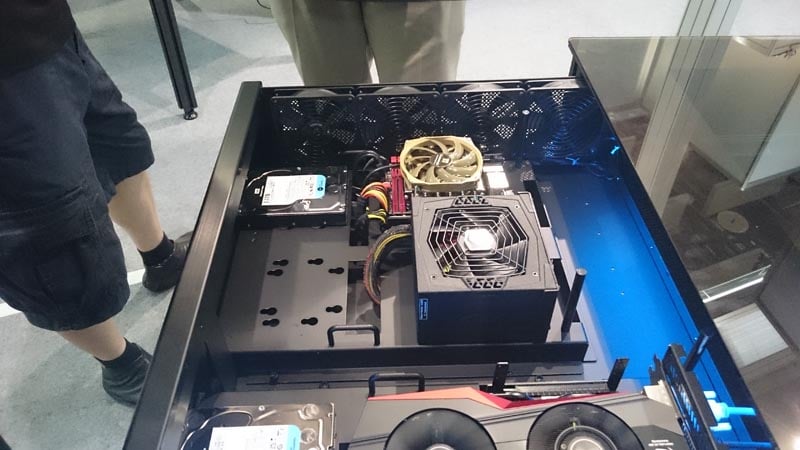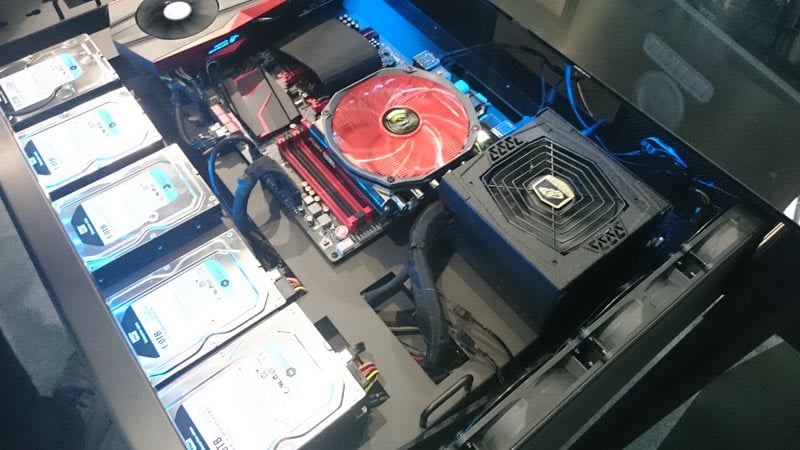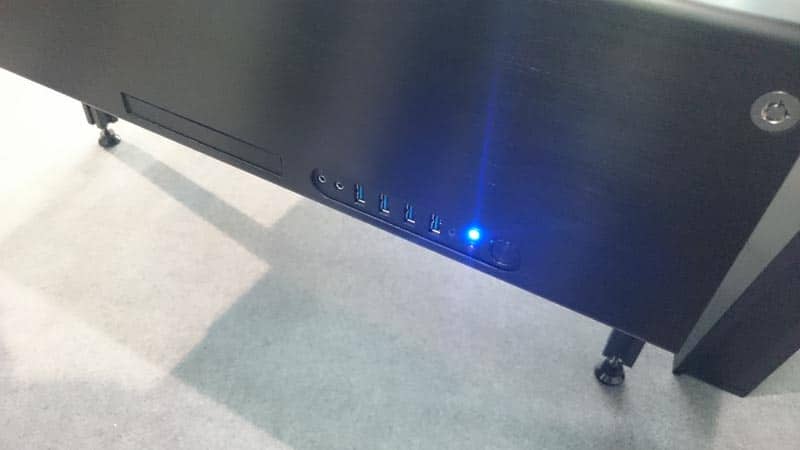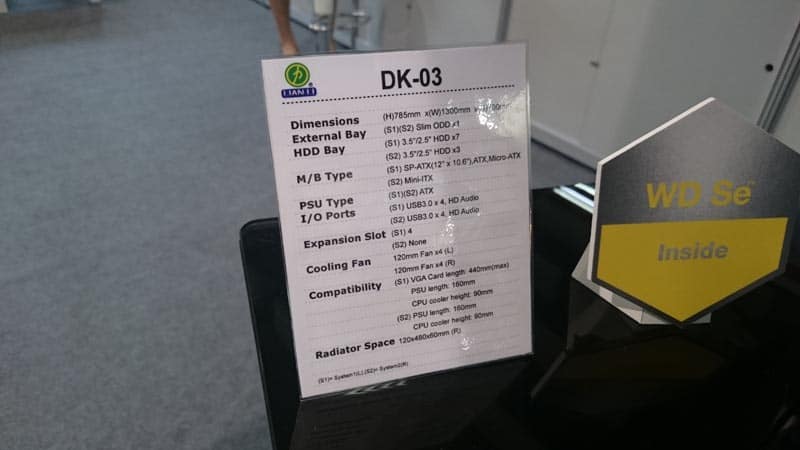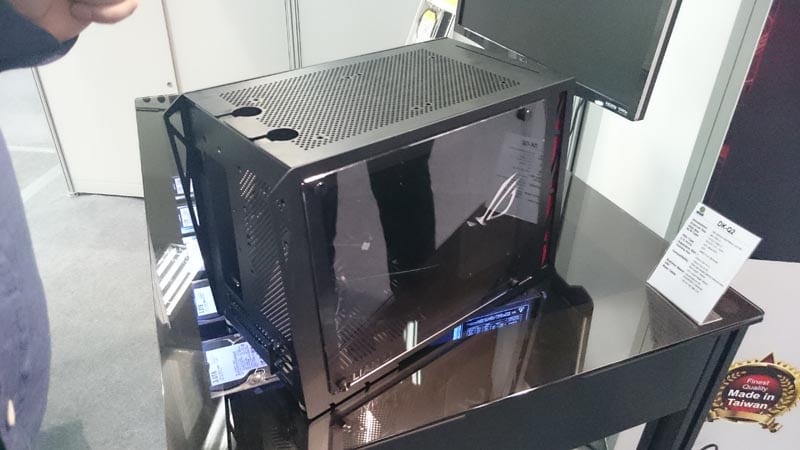 The limited edition ROG chassis, make by Lian Li, not sure if this will come to market as its own product, but it could be used for a ROG pre-made system, we'll have to wait and see.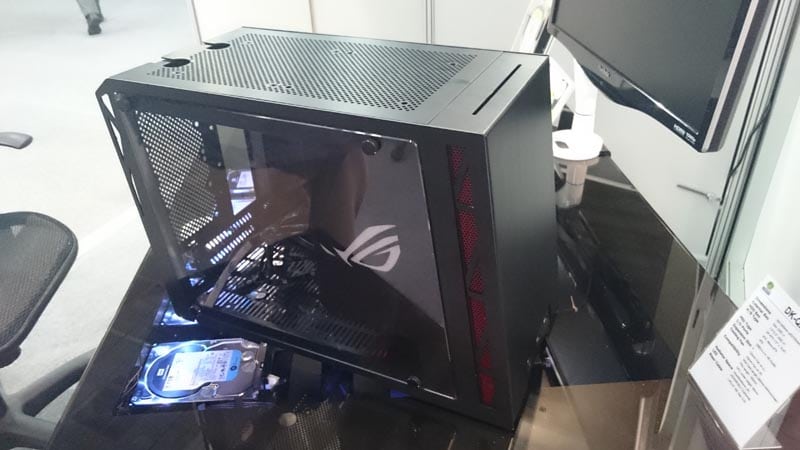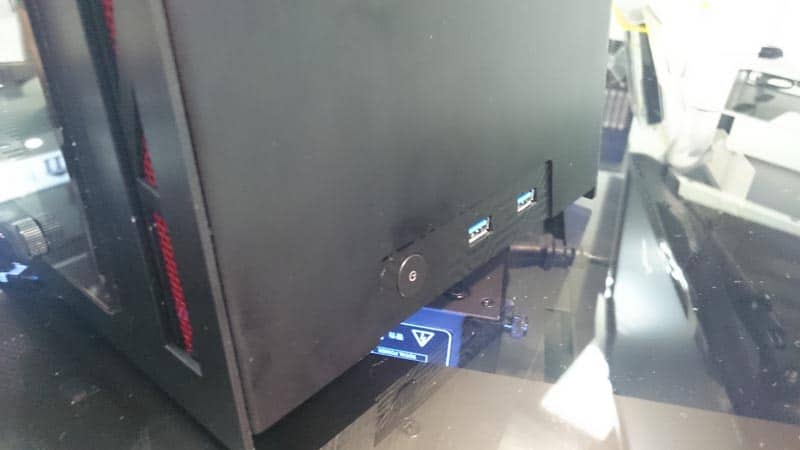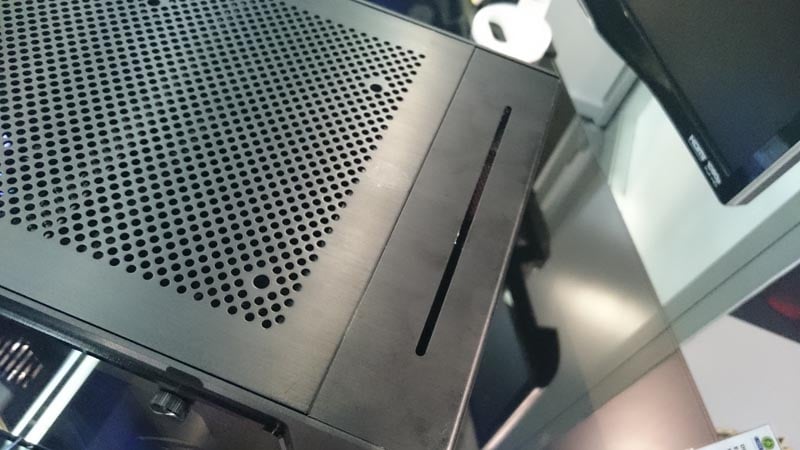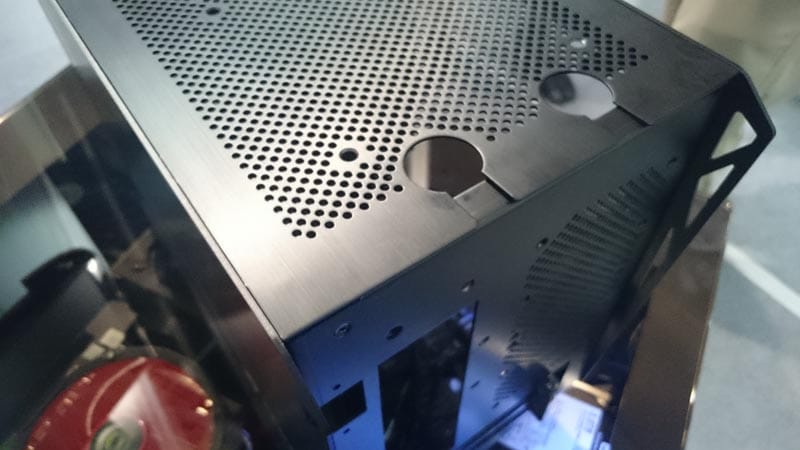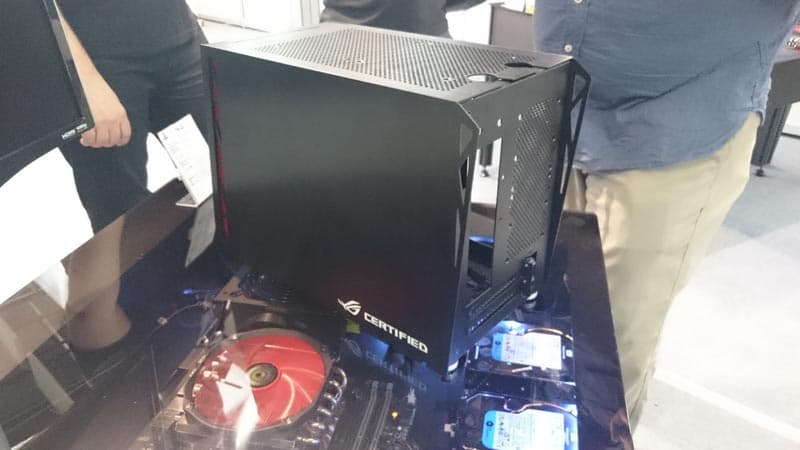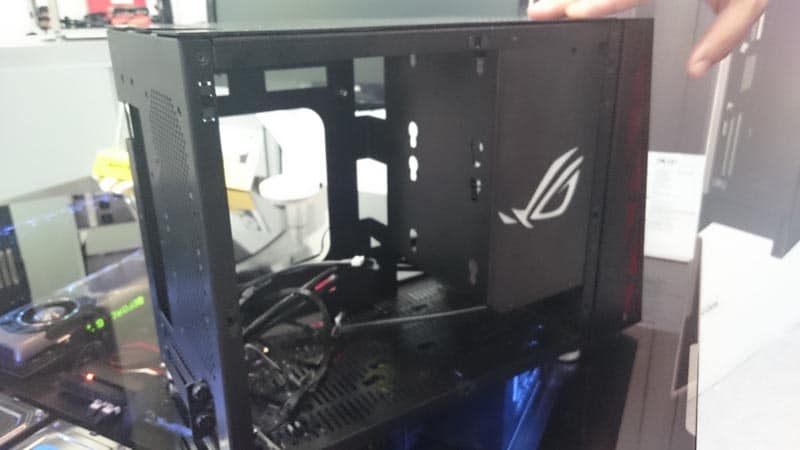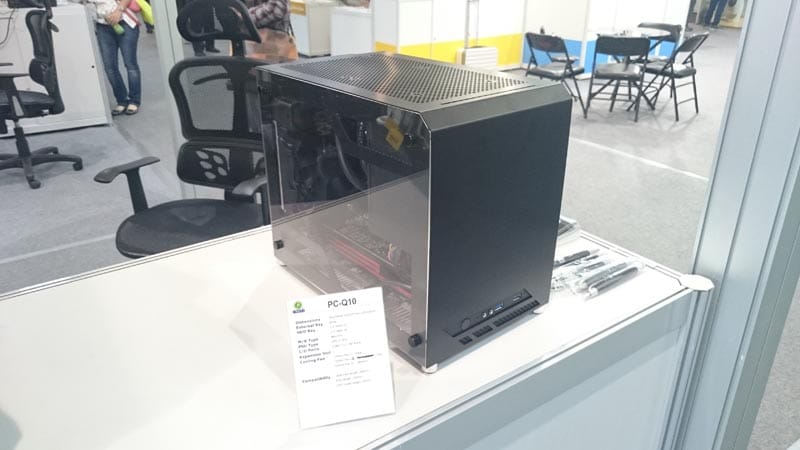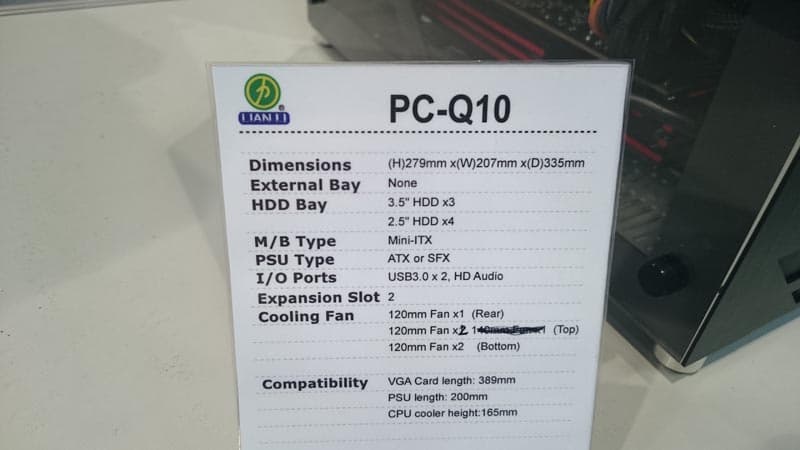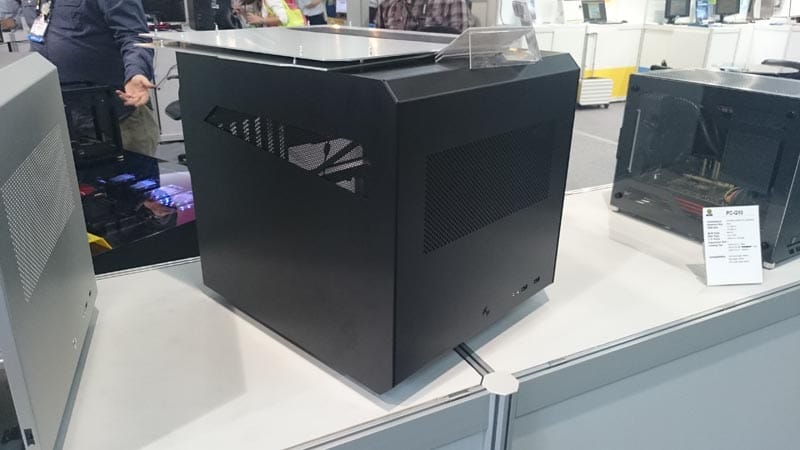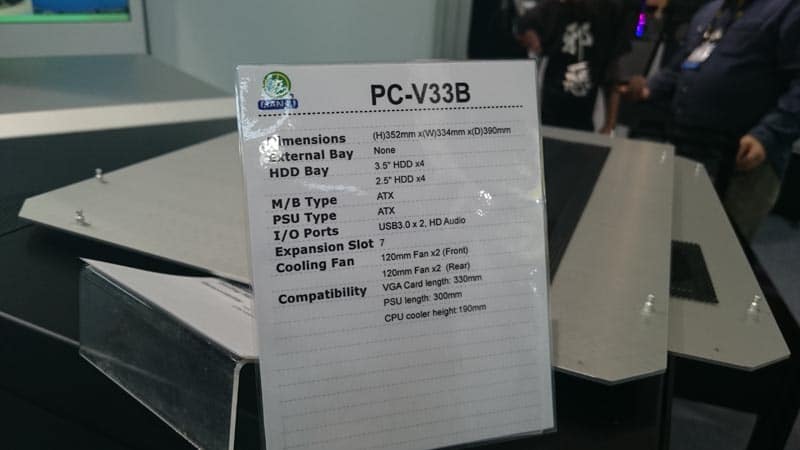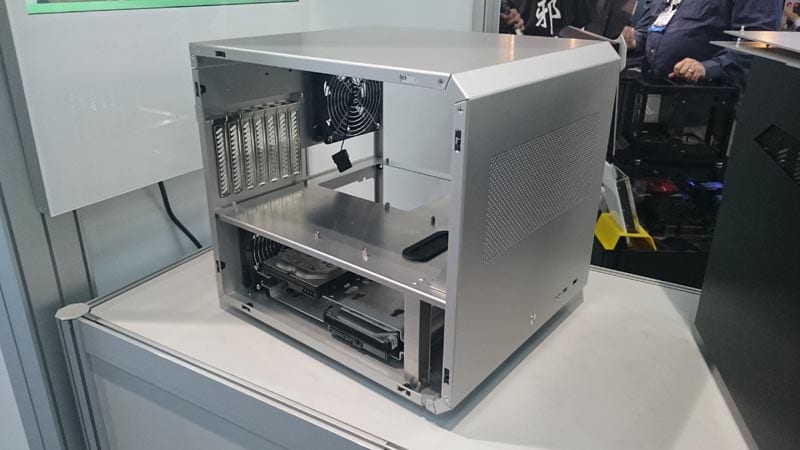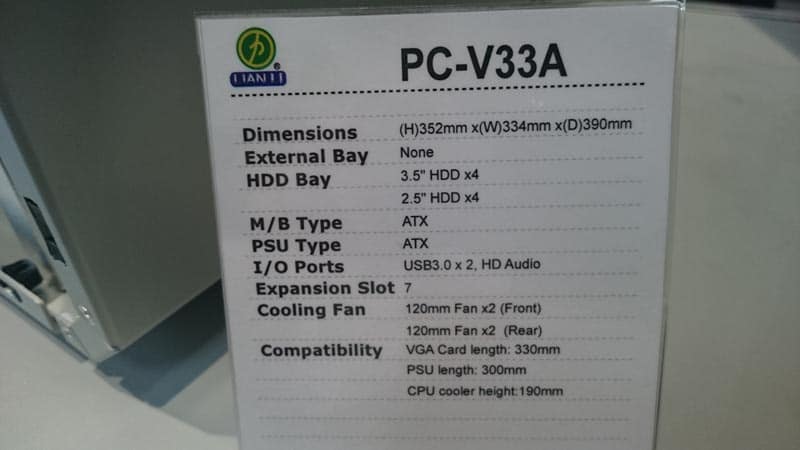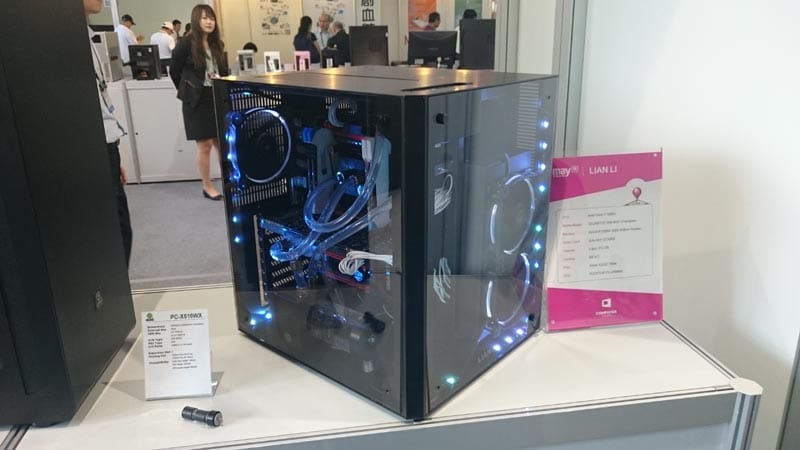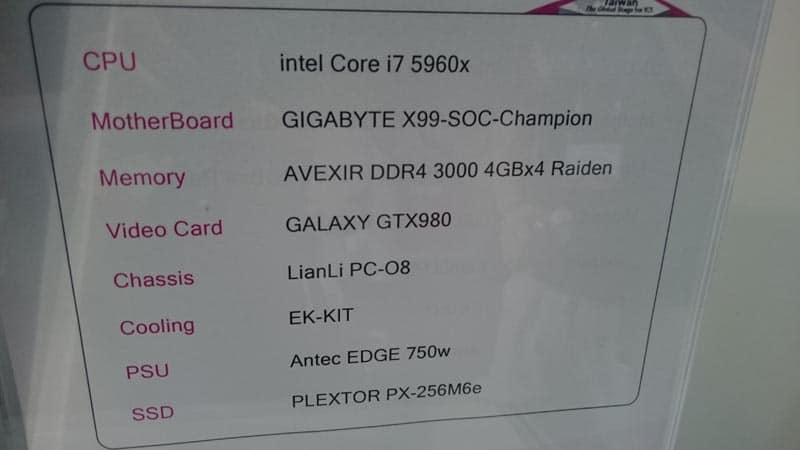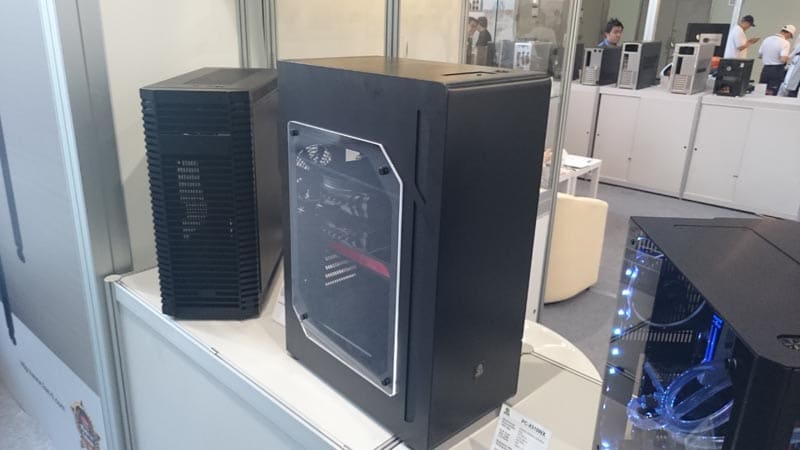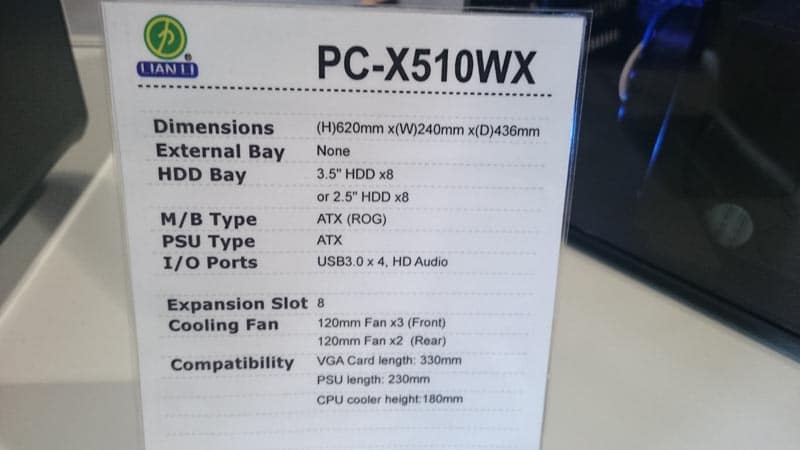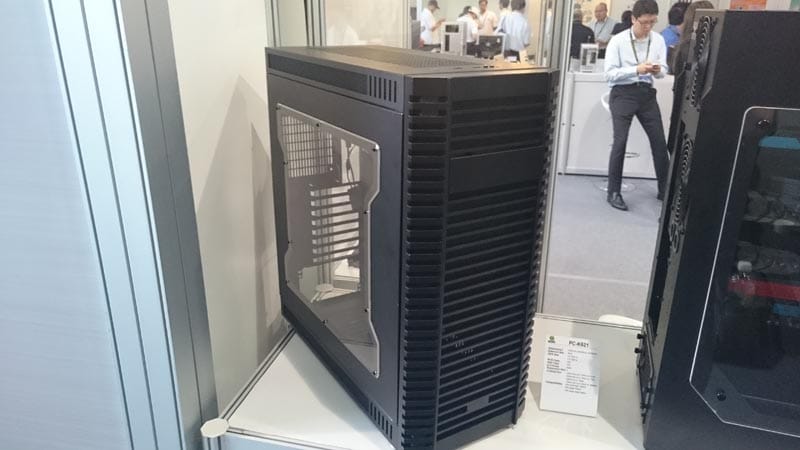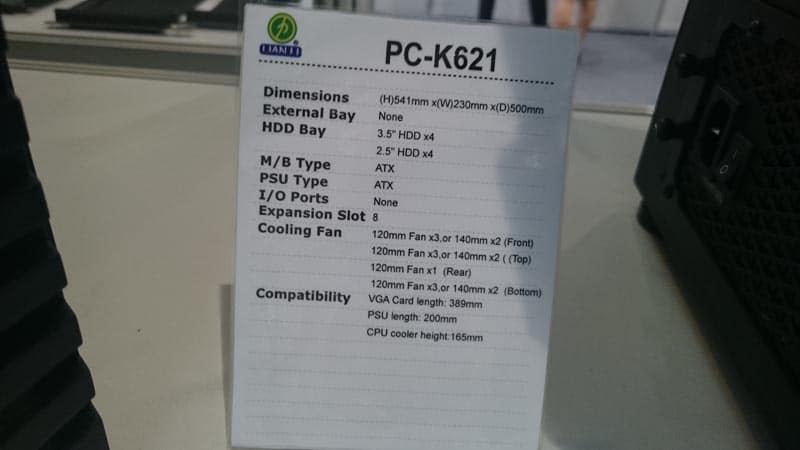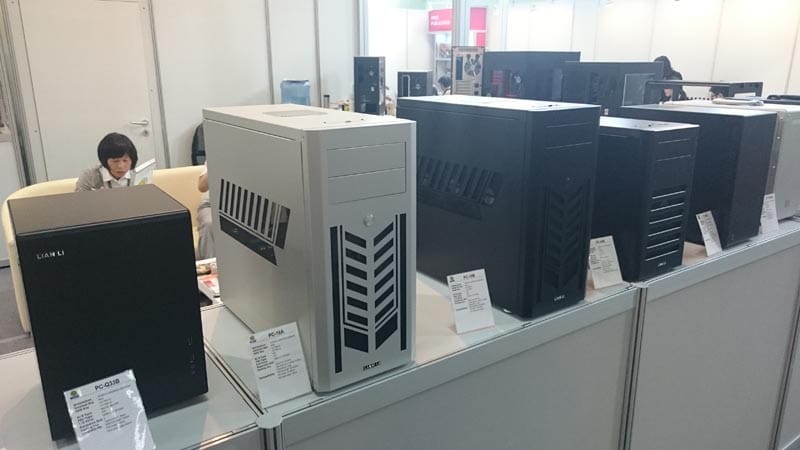 Not sure how I feel about this chassis, it's only a prototype and it's the product of Lian Li's design team getting a new laser cutter. I'm not a fan of the design, it looks like a Transformer, but not quite what I would expect from a Lian Li product. What do you think?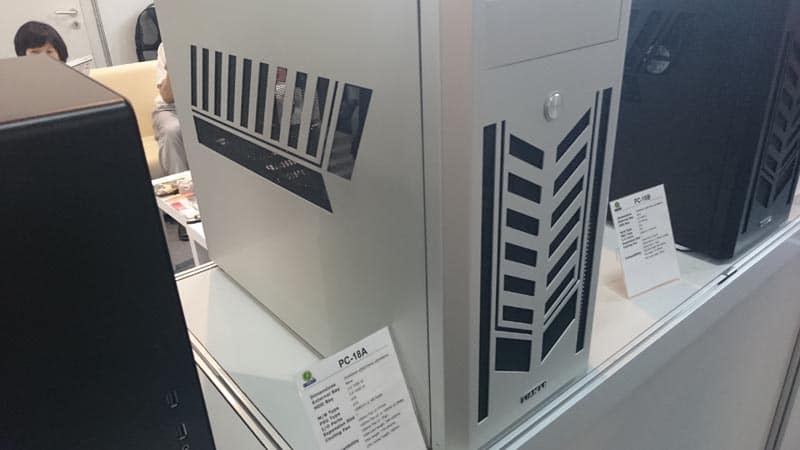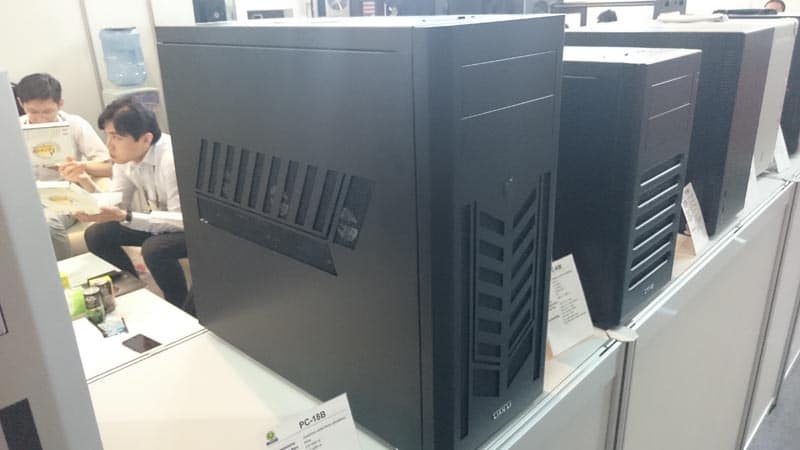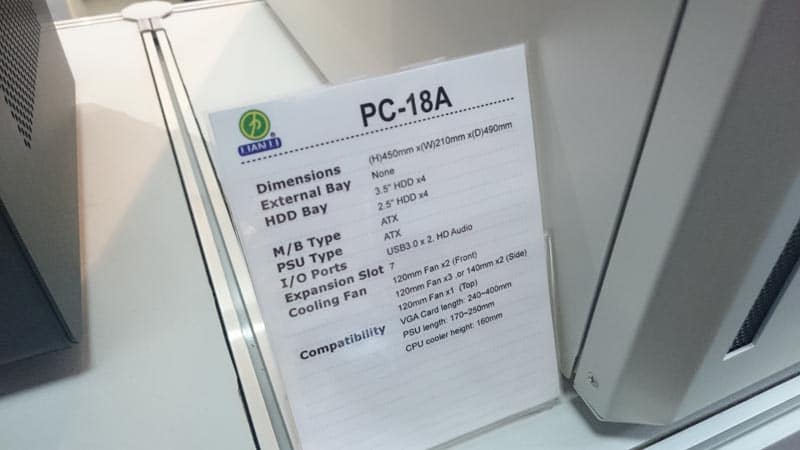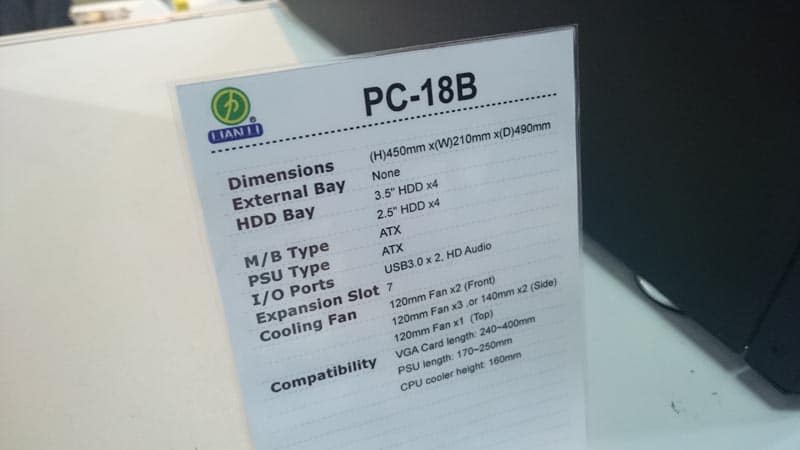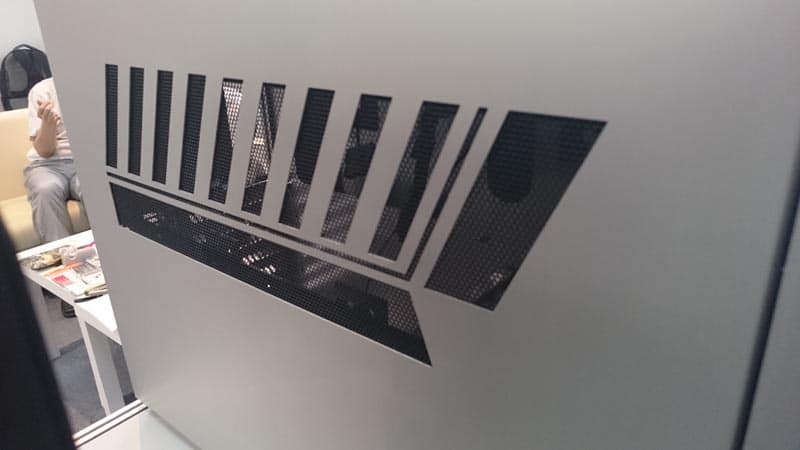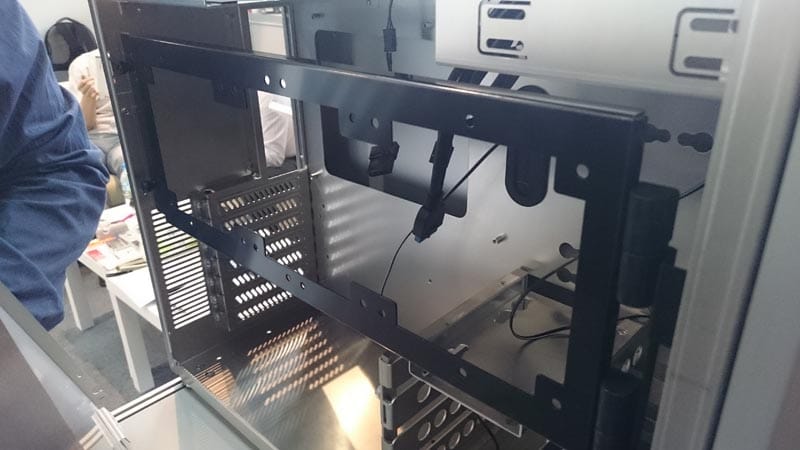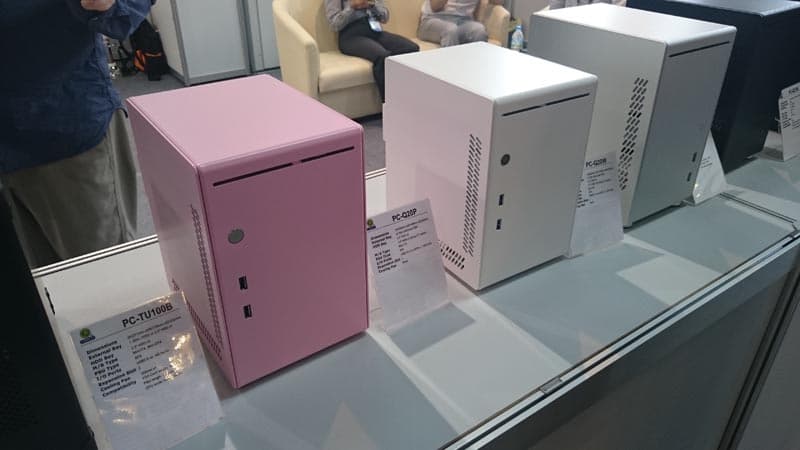 What's this, a Lian Li water block? It certainly is, a little birdy told me it should be coming to a EU reseller very soon.