Lian-Li Upgraded Their Desk With an Electronic Tint Glass Panel!
---
---
---
Peter Donnell / 4 years ago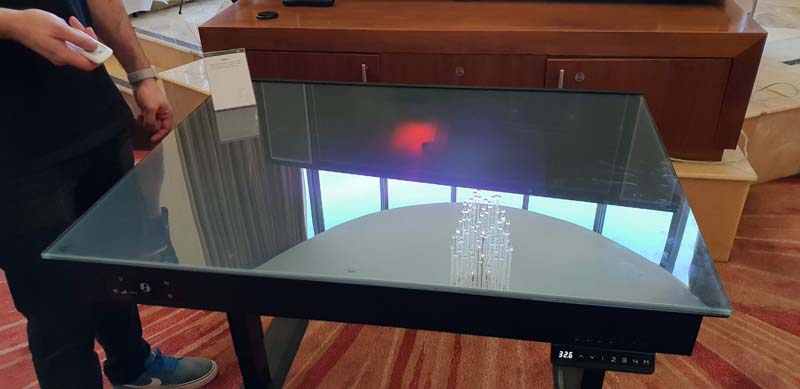 Lian-Li
If you've got a wad of cash and you want one of the coolest chassis in the world, the Lian Li desk chassis are clearly the way to go. It integrates space for your PC within the body of the desk. However, the tempered glass top panel meant that your system is always on show. Personally, I find seeing my full system, all its lighting and stuff a little distracting at times. The new solution? An LCD equipped window that can instantly switch between clear and dark.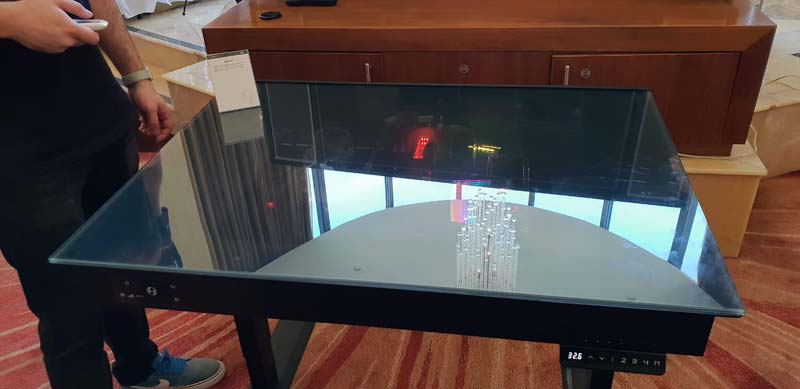 Now you see me?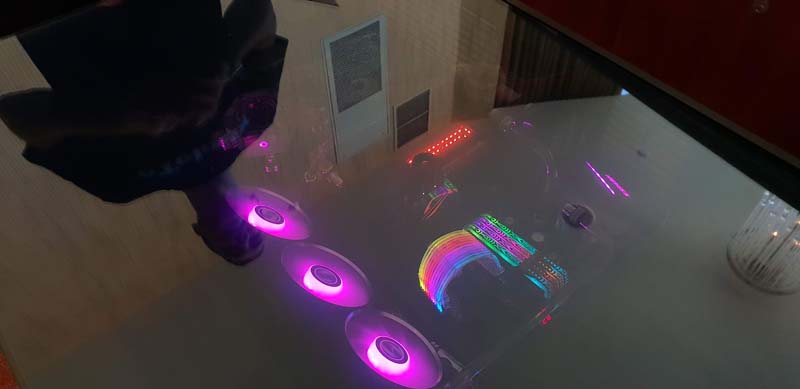 Now you don't! Of course, it's not 100% blocking everything, there's still a super soft glow of the LED lighting inside, but if anything, I like that even more. The DK04-F will be hitting the market soon, so keep an eye out for it, and its trick glass.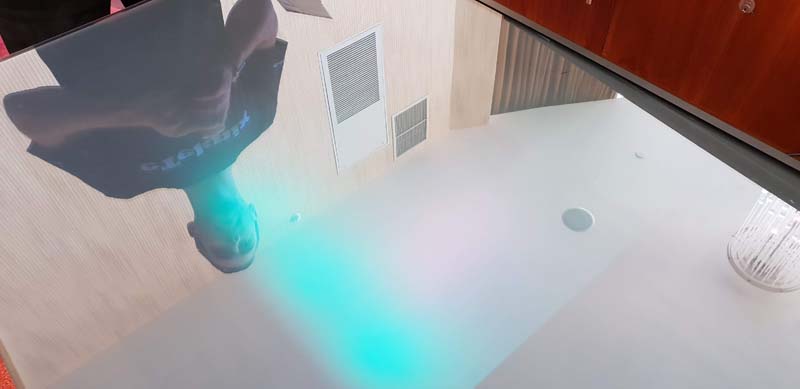 Razer
They had a few more chassis on show too. Such as this Razer edition of one of their popular chassis. It's basically the same, but features tweaked aRGB lighting, the Razer logo etched into the glass and those funky green USB ports.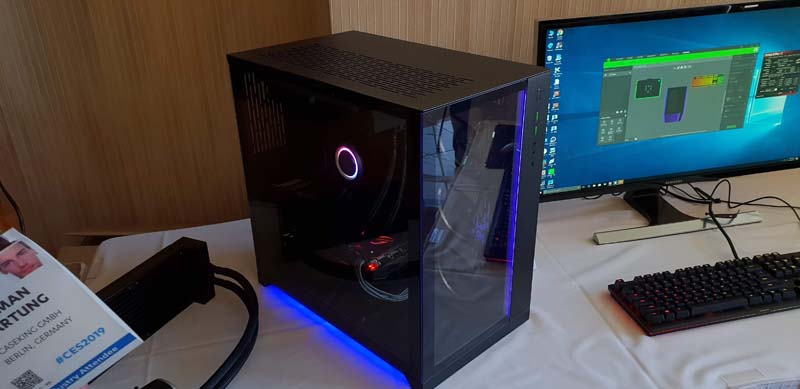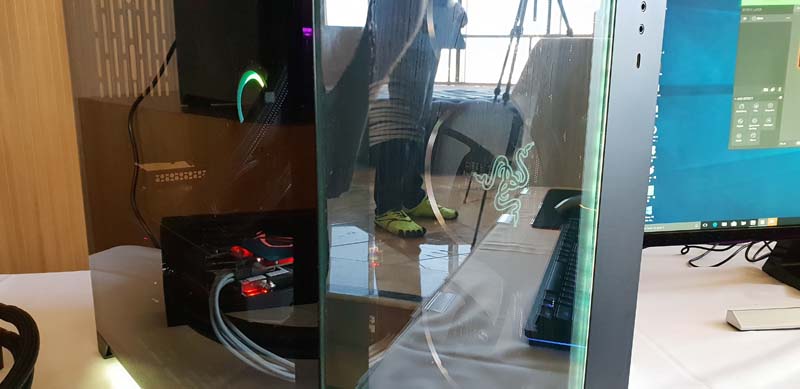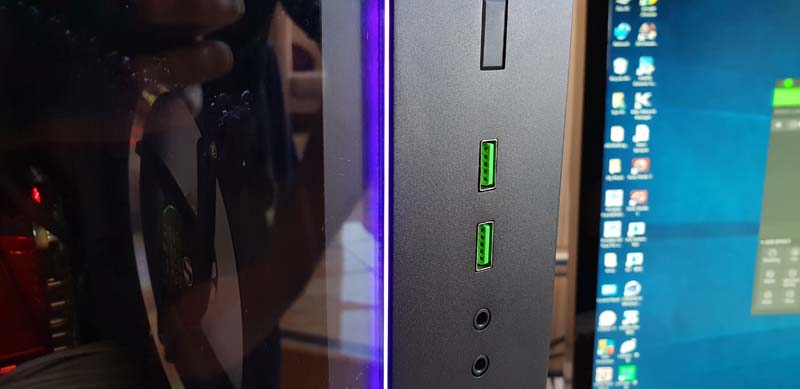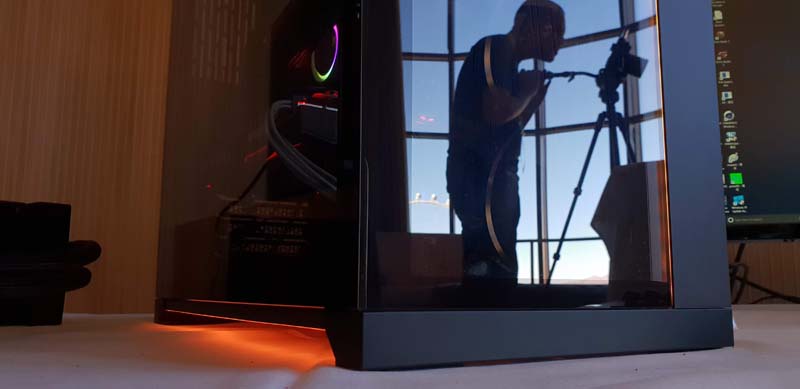 TU150
The latest mini-ITX chassis looks fantastic too. It features aluminium construction, tempered glass, and room for some serious hardware too. However, it also has a hide-away carry handle that makes it awesome for moving your system around; new LAN box?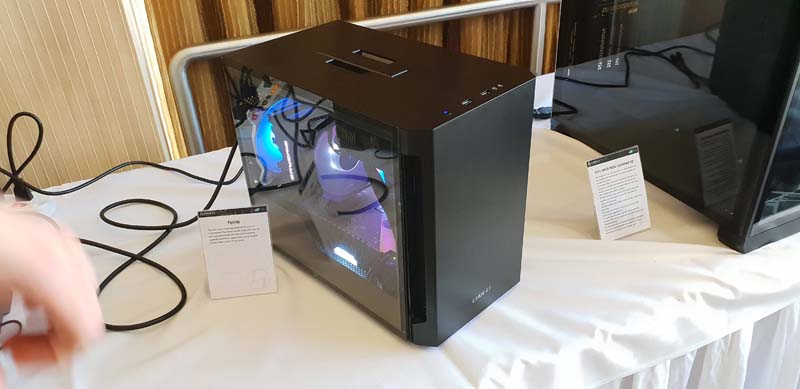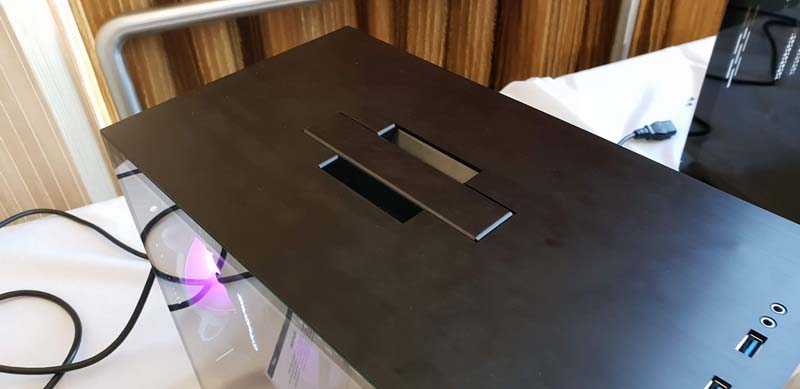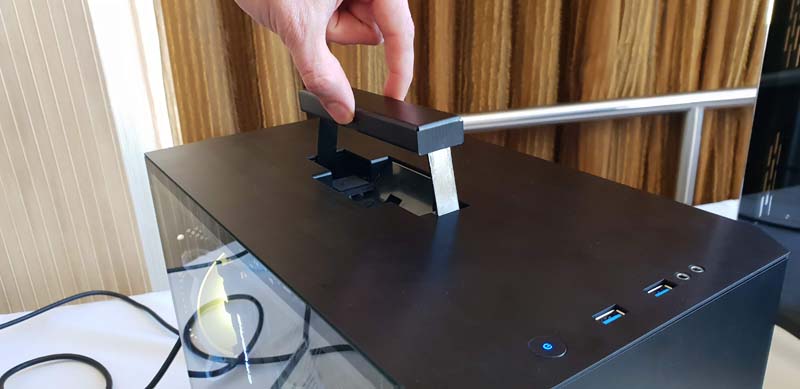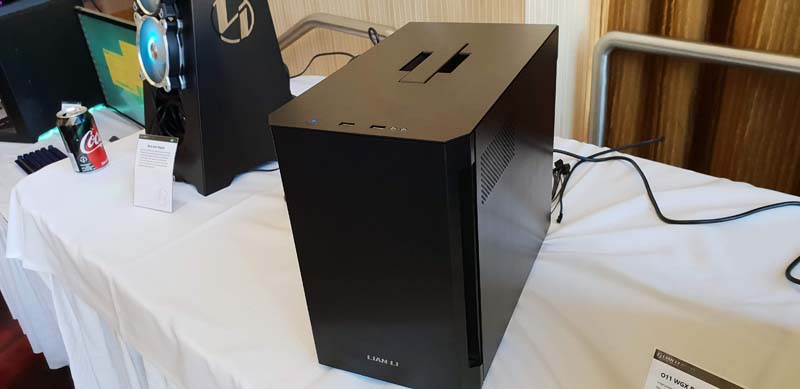 The 011 WGX ROG was also on show. Just like the Razer system above, but with an ROG theme.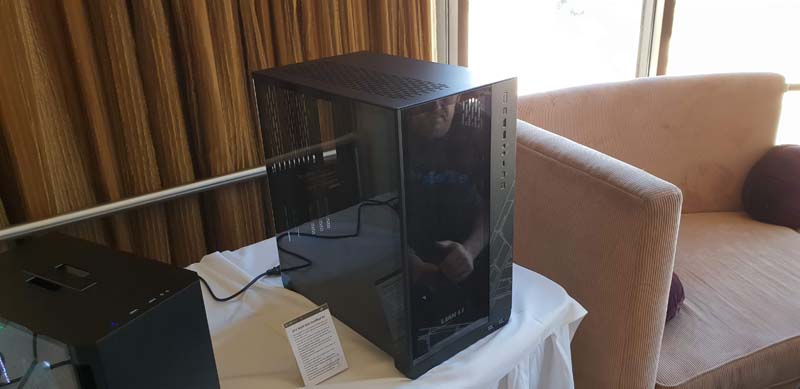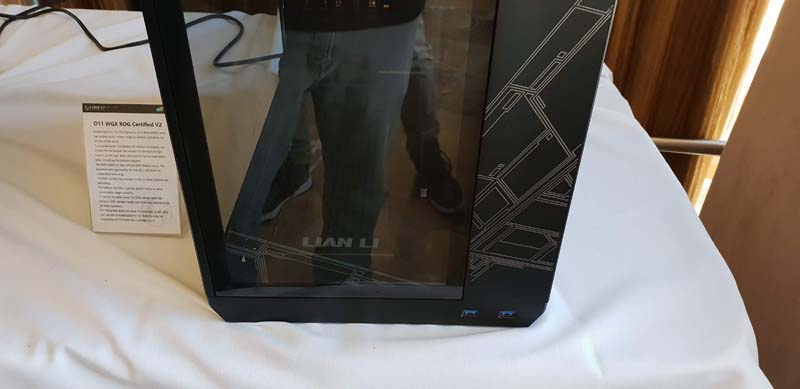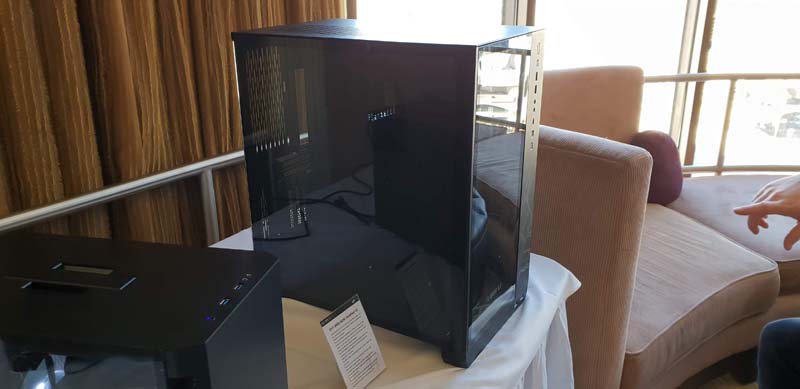 Cooling
Their upcoming liquid cooler was on show too. Featuring an all-in-one pump and radiator design. This means they only have to change the block design to add new CPU support, while maintaining the performance and design of the rest of the unit.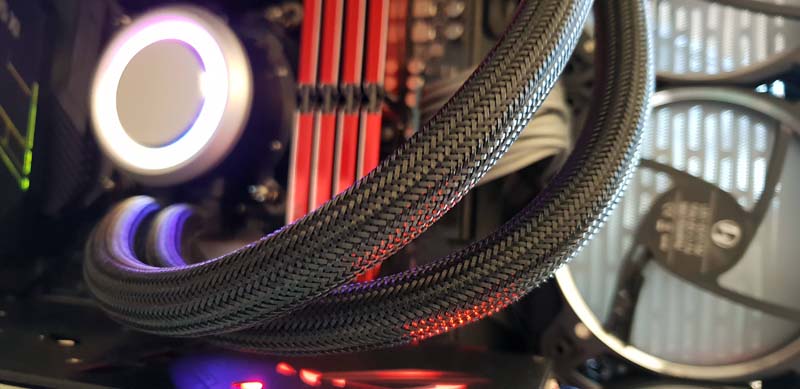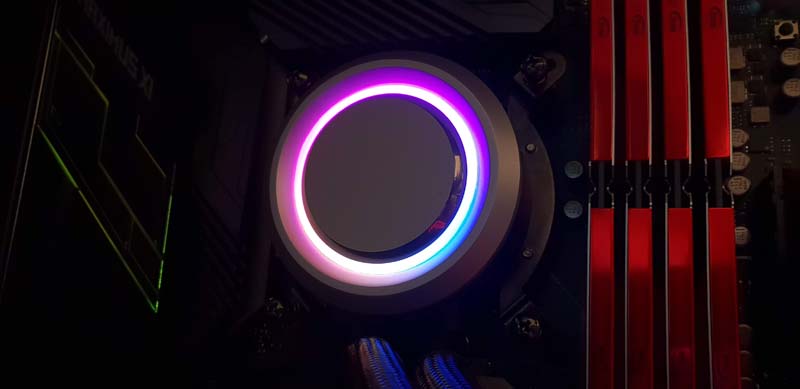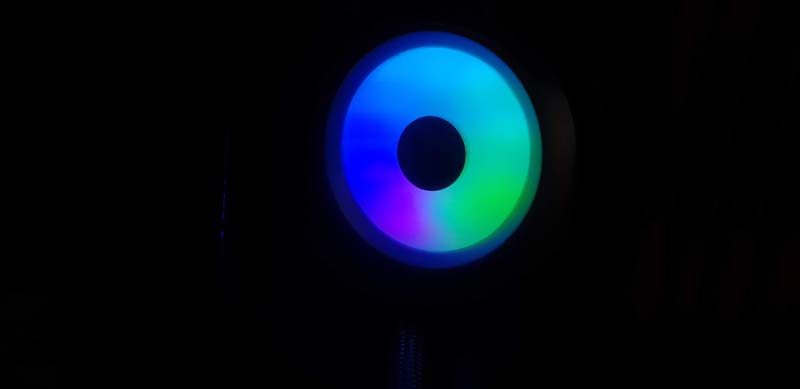 GPU bracket
Not all need to be bulky brackets to get the job done. This simple unit uses the standard ATX mounting screws to support your graphics card. It's quite well hidden, but if you peak in, you can just about make it out.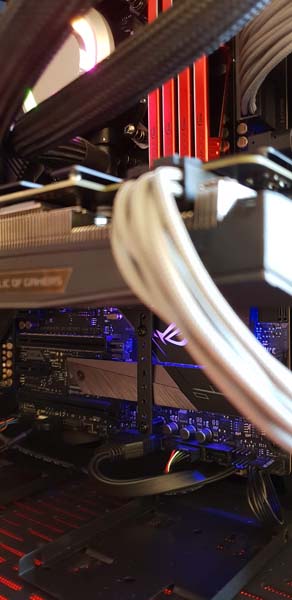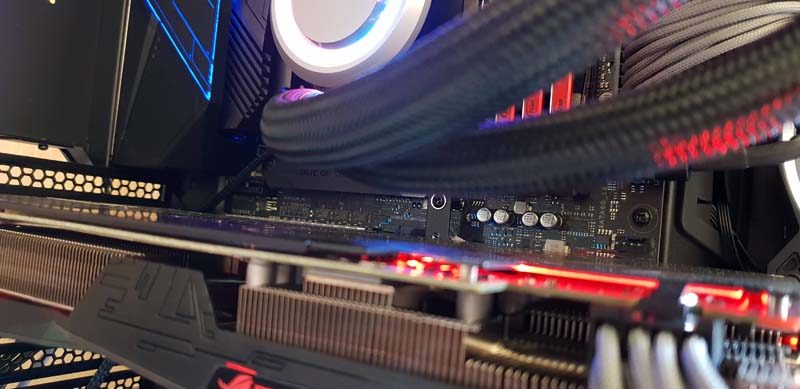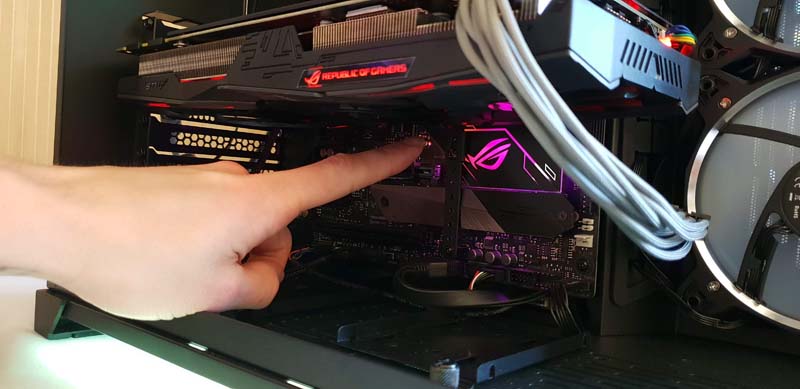 ---
CES 2019 Sponsors
We would like to thank our wonderful sponsors. We wouldn't be in Las Vegas without their support. Of course, this allows us to provide coverage of the show for you, our lovely readers!  So, thank you to all the wonderful people at SuperO (Supermicro Gaming), Arozzi, EK Waterblocks, Patriot, ASUS RoG, Silverstone, AKRacing, and 1MORE.
---
CES 2019 Coverage
We're here in Las Vegas once again, and we are checking out the latest technology and innovations presented by companies from around the world! Of course, for all the latest coverage from us at CES 2019 and beyond, check out our very own Facebook and Twitter pages. Furthermore, check out our YouTube channel for the latest 4K video coverage. Links provided at the bottom of the page. Want more CES 2019 coverage? Check out the eTeknix CES 2019 News Feed Here.