LIFX Gen3 Bulbs and LIFX Z Lightstrip Review
---
---
---
Peter Donnell / 7 years ago
Introduction
---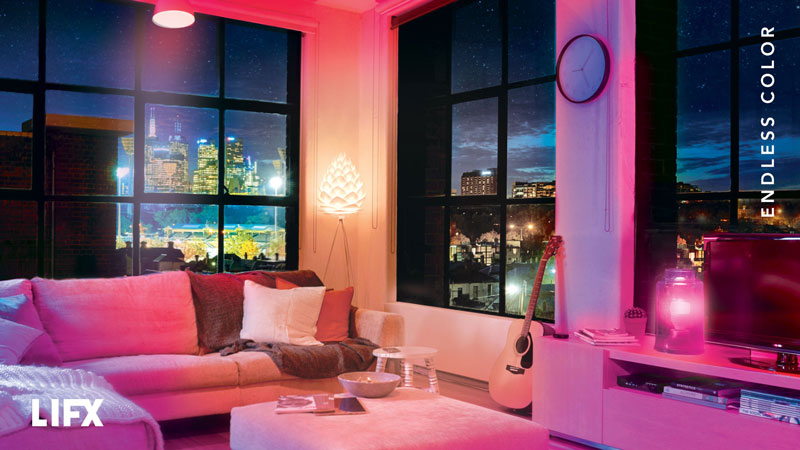 So you've invested in your Amazon Alexa smart home assistant or any of the other lovely smart home controllers on the market. You've got your smartphones, tablets, AI assisted heating controls and more, what's next on the modern home shopping list? Wi-Fi controlled lighting of course!
We've been playing around with a huge range of cool smart home tech here at eTeknix, such as Alexa, Pop, Harmony, Hue, MiHome and more, so when the latest LIFX products arrived in the office, you can be sure we were excited to connect them to our existing network of IoT devices to see what they can do!
LIFX are one of the biggest names in the smart lighting market. We'll be kicking things off today with a look at their new LIFX and LIFX + Gen3 bulbs, as well as their LIFX Z LED light strip. What's really cool about LIFX is that unlike rival hardware, such as the Hue range from Philips, is that it doesn't require a hub to work. You simply pair each bulb directly to your Wi-Fi and you're good to go.
LIFX
"The light bulb reinvented just got brighter with the launch of the third generation LIFX. 1100 lumens, 16 million colors and 1000 shades of warm to cool whites. Available in A19 and BR30 sizes, with the BR30 suitable for use outdoors. The perfect welcome home."
LIFX +
"Brighten your space, even in the dark. With the help of infrared the LIFX + takes your smart home to another wavelength by enhancing the vision of your home security camera. Available in A19 and BR30 sizes, with the BR30 suitable for use outdoors. Enhance your security."
LIFX Z
"Fine-tune your lighting with custom controlled LED strips. Select from a spectrum of color for 8 individually addressable zones and express your creativity. Illuminate under cabinets, cornices or behind televisions for the perfect bias lighting. Get started with a Starter Kit that includes an AC plug pack and 2m LED Strip. Extendable up to 10 meters."
Packaging and Accessories
All of the lights we're reviewing today come in very durable cardboard drum packaging, with all the main specifications and features detailed around the boxes, which is great if you're looking at these in a retail store.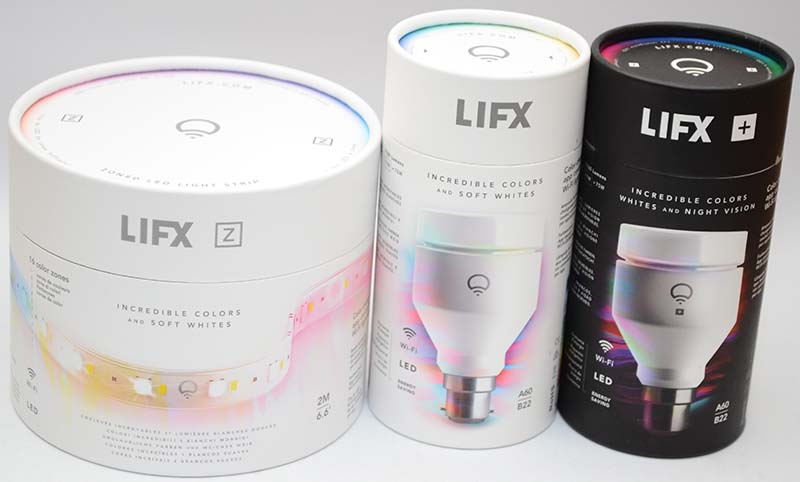 There's virtually no wasted space here, the bulb is packed in nice and snug. Don't worry about it breaking, though, rather than glass, the bulbs head is made from durable plastic.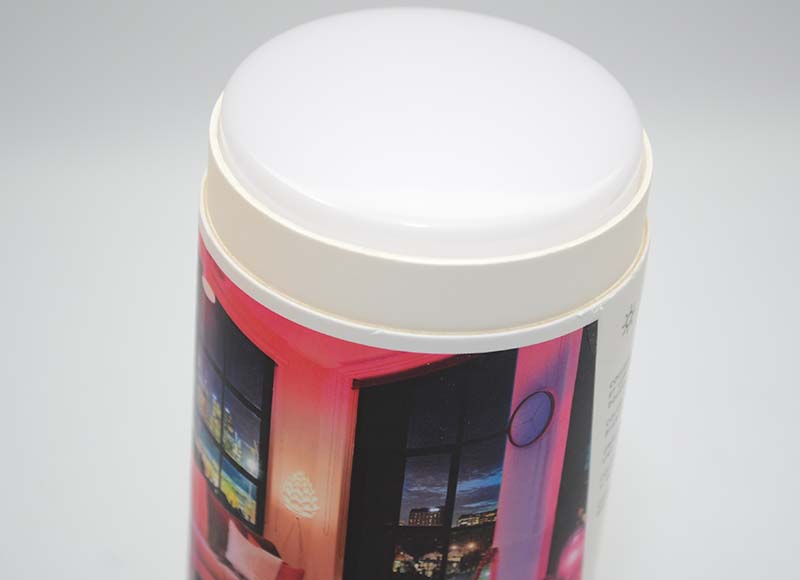 The base of the bulb is inserted in a foam block, preventing any knocks from damaging the metal fitting.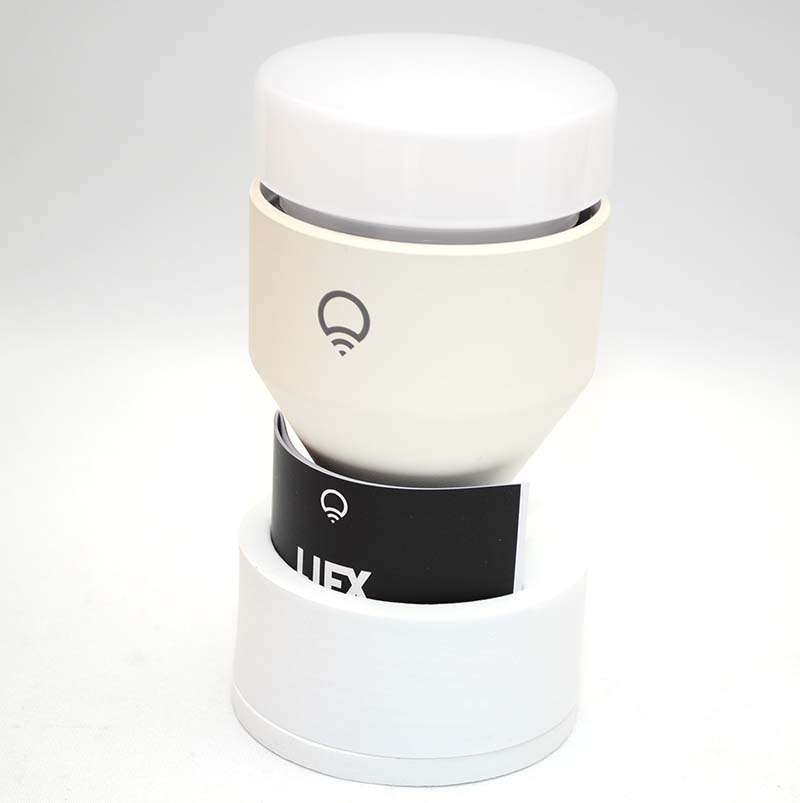 The LIFX Z is neatly packed too, with the light strips coiled around on plastic drums for easy access.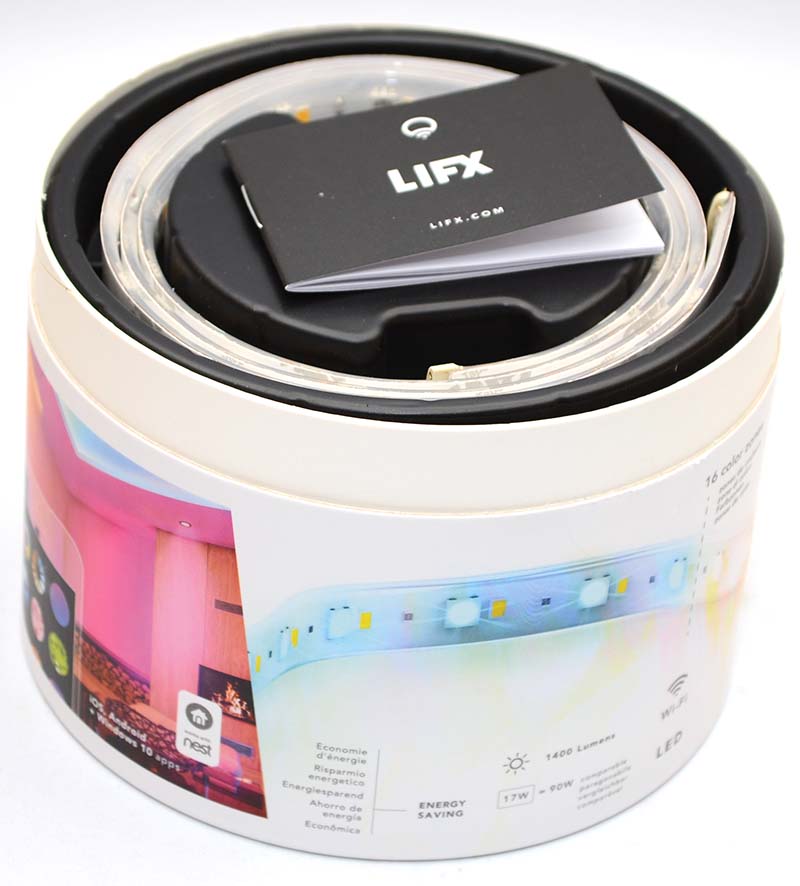 There are three tiers to the box, with all the plugs, adaptors, cables, etc, stacked throughout.