Lindsay Lohan Sues Grand Theft Auto 5 Makers For Using Her Likeness Without Permission
---
---
---
Michael Hatamoto / 9 years ago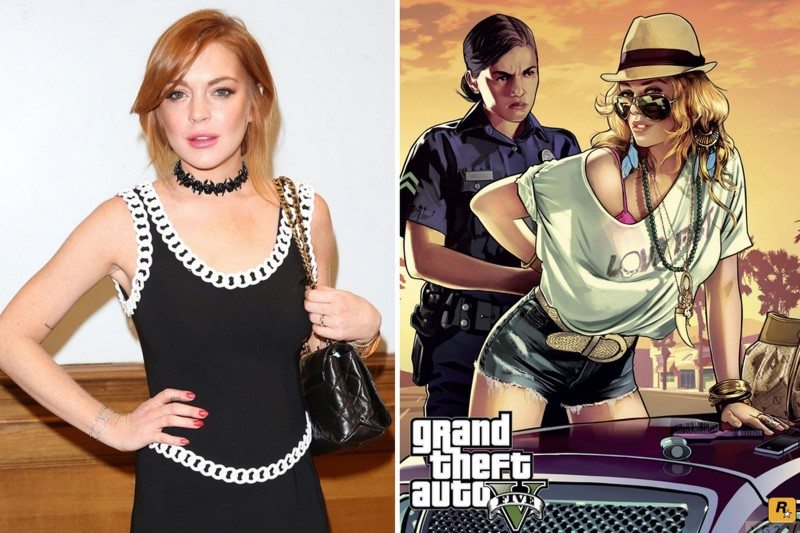 Celebrity Lindsay Lohan has filed a civil suit in the Supreme Court in New York, accusing Rockstar Games and Take-Two Interactive of using her likeness without permission.
Lohan's legal team has taken particular interest of the Lacey Jonas character in GTA 5, along with the Gentry Manor hotel – similar to the Chateau Marmont in West Hollywood – where Lohan once lived.
Jonas is encountered in the game when she needs assistance escaping the paparazzi, with the game indicating she's a famous person with an eating disorder.
Here is what the lawsuit alleges:
"The portraits of the Plaintiff (Lohan) incorporated her image, likeness, clothing, outfits, Plaintiff's clothing line products, ensemble in the form of hats, hair styles, sunglasses, jean shorts worn by the Plaintiff that were for sale to the public at least two years."
Lohan is looking for unspecified damages in the civil suit.
GTA 5 is currently available for the Sony PlayStation 3 and Microsoft Xbox 360 game consoles, released last September.  It will be available for the PC, PlayStation 4 and Xbox One before the end of the year.
Thank you to Polygon for providing us with this information
Image courtesy of Mirror