Linksys Announces Max Stream EA8300 Tri-Band MU-MIMO Router
---
---
---
Bohs Hansen / 6 years ago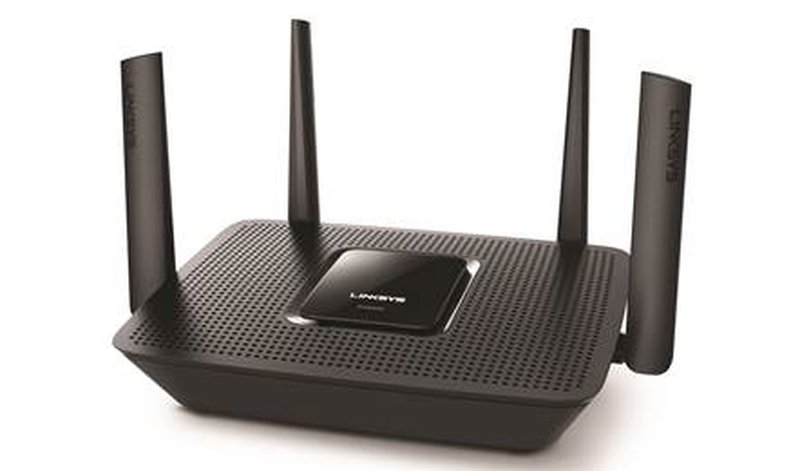 Linksys just announced its new 802.11ac Tri-Band MU-MIMO Router, the Linksys Max Stream EA8300. MU-MIMO technology can allow for up to double the performance of a dual-band router for even faster speeds at downloading, streaming, gaming, or just surfing – especially when multiple people are using the same network.
Multi-User, Multiple-Input, Multiple-Output (MU-MIMO) is the next generation Wi-Fi 802.11ac Wave 2 technology and it helps improve overall performance and efficiency of a Wi-Fi network while providing dedicated bandwidth to MU-MIMO capable client devices as if they have their own dedicated router.
"The introduction of the EA8300 Tri-Band MU-MIMO router to our Max Stream line-up signifies our commitment to the latest 802.11ac specification," said Justin Doucette, senior director of product management, Linksys. "With the rise of bandwidth-intensive activities, such as 4K streaming and movie downloads, the importance of an efficient and optimised Wi-Fi network is more critical than ever. Tri-Band and MU-MIMO enables multiple devices to communicate with a router and/or range extender simultaneously, so the result is a faster and more reliable Wi-Fi."
As for features, the router comes with what you'd expect. Four Gigabit LAN and one WAN port, USB 3.0 storage ports for data sharing across your network, and high-gain antennas. It's compatible with the Linksys mobile app and firmware auto-update feature, but it can more. It even supports Amazon Alexa with three new skills. The full specification can be seen below.
Specifications
Tri-Band AC2200 – Up to 2.2Gbps (867 Mbps 5 GHz + 867 Mbps 5 GHz + 400 Mbps 2.4 GHz)†
MU-MIMO – Wave 2 for simultaneous 4K Streaming on multiple devices at the same time
Powerful system processor: Quad-Core 716Mhz Processor (Equal to 1.4 GHz Dual-Core Processor) 32-bit, ARMv7 compatible, 5.5K DMIPS
RAM – 256MB DDR3
Flash memory – 256MB
Four active high-performance antennas with 6x High Power Amplifiers – Provide the best performance and coverage
Five Gigabit Ethernet Ports (4 LAN + 1 WAN)
USB 3.0 Port – Connecting shared network storage devices as well as a range of other peripherals
Linksys Advanced Beamforming Technology – Maximises Wi-Fi coverage for both 2.4 and 5 GHz radios while enhancing the performance and coverage
Airtime Fairness – Enables faster devices to transmit at faster speeds while the slower device will not impede the speed of Wi-Fi network
"Smart Connect" band steering – Balances your 5 GHz Wi-Fi connections and intelligently choose the best radio band for your devices for the best Wi-Fi performance of your network
Seamless Roaming – Max Stream Range Extenders provide Room-to-Room Wi-Fi with one network name
Linksys App – Remote manage, monitor, and control your Wi-Fi from anywhere, anytime
Linksys AUTO Firmware update – Linksys automatically pushes the software update to your router overnight and seamlessly bring the latest features and security to your home network
Amazon Alexa support – Three new skills including turning guest access on and off, obtaining guest Wi-Fi credentials, as well as getting main network credentials read back to the user
SPI Firewall and DoS Protection – best in class network security
The new Linksys AC2200 Tri-Band MU-MIMO Router (EA8300) will be available throughout Europe by mid-May at leading retailers for an estimated street price of £179.99.