Linux LTS Kernel Support Extended to 6 Years
---
---
---
Samuel Wan / 6 years ago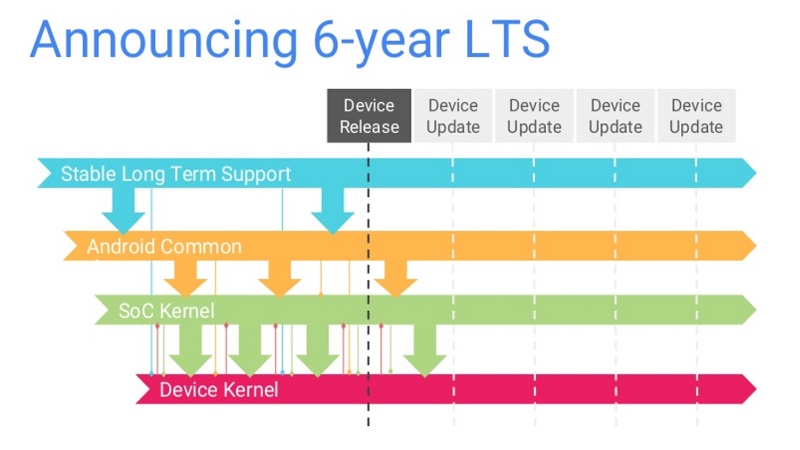 Despite being a free and open source OS, Linux has one of the quickest development cycles. Every 70 days, a major new version of the Linux kernel rolls out. This deprecates any older versions except for the few Long Term Support releases. In a sign of changing times, the Linux kernel lifetime is getting a major boost. From now on, the Linux LTS kernel will be supported for a whole 6 years. Jumping up to 6 years is a tripling of the current 2 year support period. This is especially goods news for Android.
Due to the quick development cycle, Linux kernels aren't necessarily great for building long-lasting devices. Even LTS has problematic despite having a 2 year support period. As this time, support from the mainstream community would drop. This meant bug fixes and security patches became hard to come by. The other option was to upgrade the kernel but support for older hardware and drivers caused issues. The problem is exacerbated by the fact that development started at the start of LTS support could see support end before the product even launches.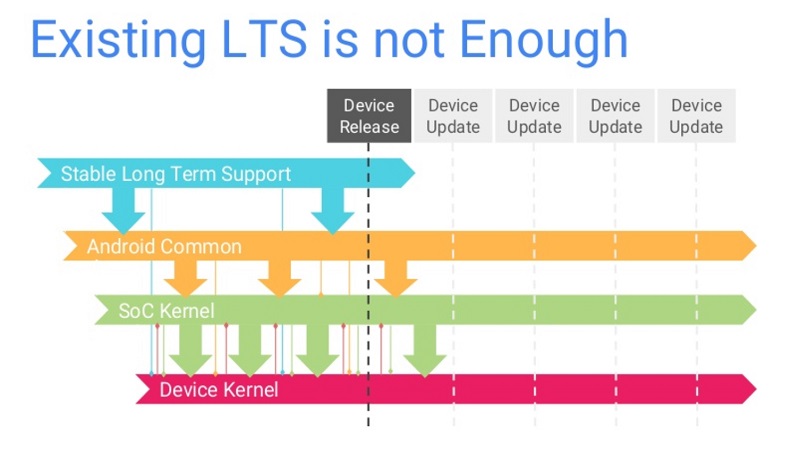 Android Major Beneficiary to Linux LTS Upgrade
This change gives a lot more room for hardware manufacturers to work with. This is especially true for Android which is often a victim of the 2-year support. Due to the length of Android and phone development, Android kernels are often out of support shortly after launch. For instance, the 2016 Google Pixel shipped with Linux kernel 3.18 which expired in January 2017. In order to provide updates, Google and OEMs had to use their own resources to provide patches and fixes. That burden is lifted somewhat now that the kernel will no longer be an obstacle.
According to the LTS maintainer, Greg Kroah-Hartman, the change is a reflection of reality. Many Linux based devices use LTS to ensure stability and opt not to be on the latest kernel version. Hopefully, the lower cost of support and relative ease will lead to improved security for Linux devices. This change applies to kernel 4.4 and future LTS releases. Unfortunately for those using older LTS kernels, you are still out of luck. I for one welcome this long-awaited change as someone who has run into the LTS support wall before.