Lockheed Martin's VR School Bus Drives You Across Mars
---
---
---
Alexander Neil / 7 years ago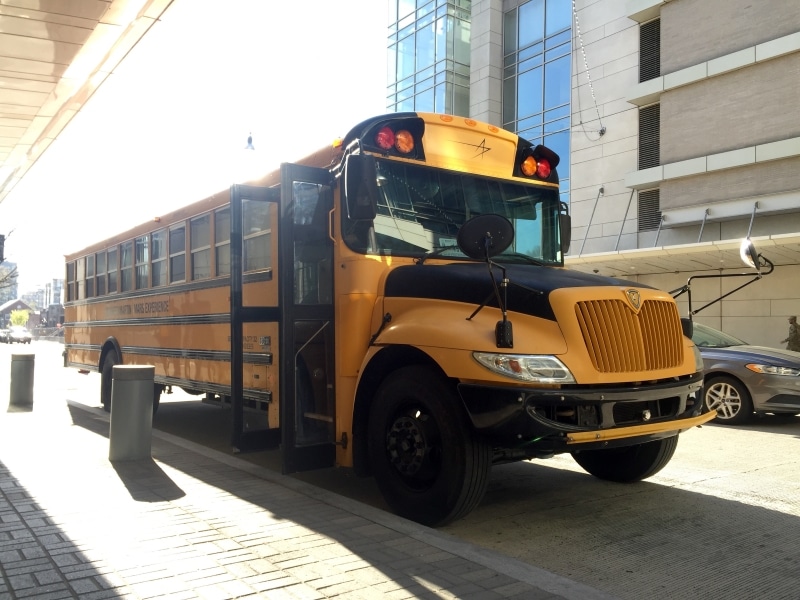 If there is one thing we need to make sure that we keep innovating and reaching for that next step in technology, it is to get the next generation of potential scientists, engineers, and inventors interested in STEM careers. This is something that Lockheed Martin believe very firmly, with the aim of their new Generation Beyond initiative being to find exciting ways to inspire young people to want to be involved in the field. In order to do this, they have developed an experience that should give a small taste of just what our future could be like, a simulated bus ride across the surface of Mars.
The Mars Experience is an immersive virtual reality adventure that takes place entirely aboard an American school bus. The windows of the bus are covered, which allows a view of Mars' vast and sprawling surface to be shown to those within and the movement of the bus will seem like it is really driving along the surface of the Red Planet.
To power this experience, Lockheed Martin has employed the same kinds of software used to develop the most advanced video games of today and used it to develop a VR experience not limited to a headset and capable of rendering over 200 square miles of Mars' surface. Lockheed's bus will be making a tour across the US to give students around the country a chance to experience it for themselves.
Generation Beyond isn't just investing in the Mars Experience either, with the program offering a free curriculum on deep space to any middle school teacher as well as developing an app that provides real-time reports of the weather on Mars. It may seem like all fun and games, but it is great to see such an initiative attempt to engage the next generation in a manner that they can also enjoy.