Logic Supply Introduces New Fully IP65 Rated Industrial Panel PC
---
---
---
Bohs Hansen / 7 years ago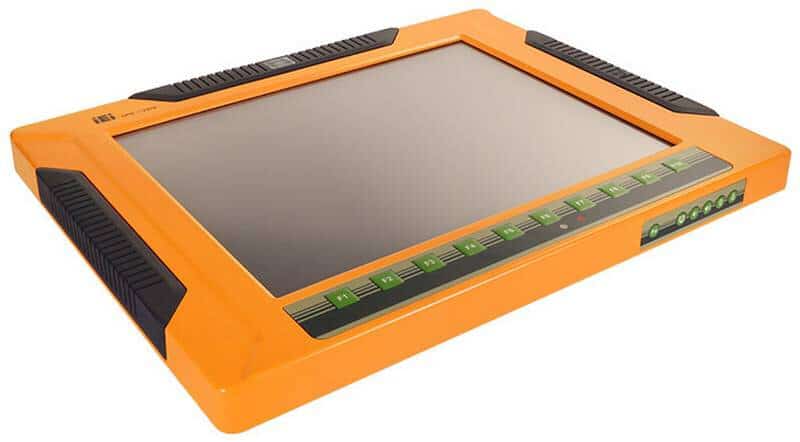 Panel PCs aren't anything new, neither are rugged systems, nor effective ones – but the new Logic Supply UPC-V315-QM77 by IEI offers a unique combination of features, performance and ruggedness to withstand the harshest usage conditions. The entire system is fully IP65 rated which is rare for a complete system where it is rated to be fully water-resistant. This eliminating the worry of splashed liquids and even allows the system to be sprayed down for easy cleaning.
The UPC-V315-QM77 is completely fanless and isn't just protected from water, but also dust, shock, and other contaminants. It comes with a 15-inch monitor built into an all metal chassis, featuring a front-faced camera, and programmable physical buttons beside a large range of connectivity options. The rugged system isn't just IP65 rated, it is also MIL-STD-810F certified to resist shock and vibrations from industrial machinery, equipment, and vehicles. It even withstands extreme temperatures and is rated to work in operating temperatures between minus twenty degrees and plus sixty degrees Celcius.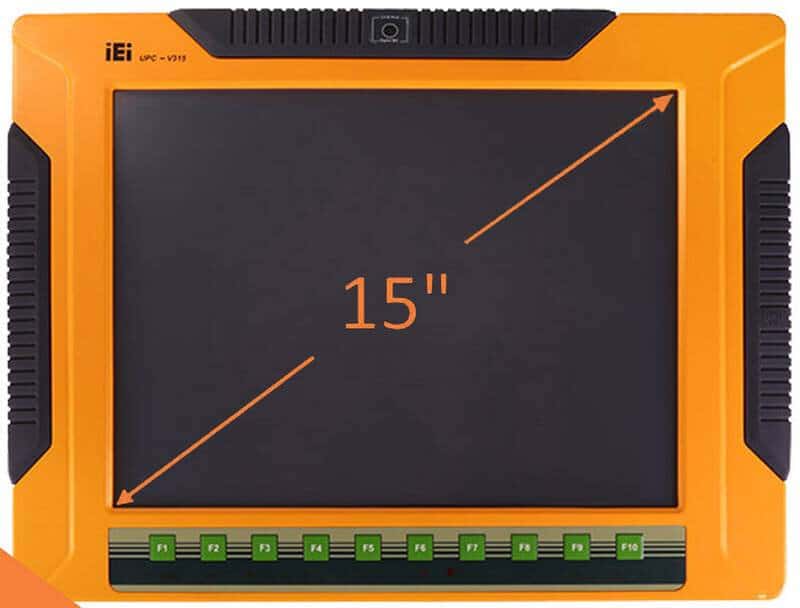 The 15-inch screen features a 5-wire resistive touch interface that is ultra-responsive even when used with gloved hands. It offers a 125-degree viewing angle from left to right and a 140-degree top to bottom. The Brightness is rated for 400 cd/m2 and the contrast comes in at 700:1.
Inside the system, you find either an Intel Celeron, Core i3 or i7 processor and 2GB DDR3 SO-DIMM memory. The chipset is a QM77. Expansion wise you can get it with both SSDs or mechanical HDDs with up to 2TB capacity and you can also expand with mSATA and PCIe Mini Cards.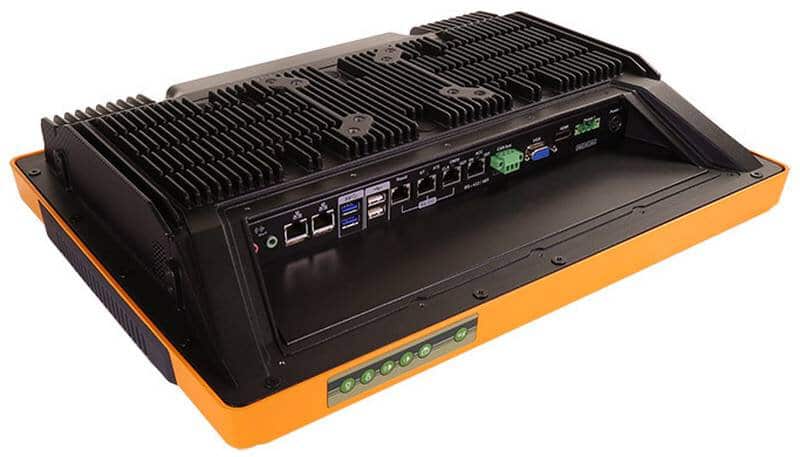 Connection wise you get two Gigabit Ethernet LAN ports as well as four serial RJ45 ports (3x RS-232 and 1x RS-422/485). There are also two USB 2.0 and two USB 3.0 ports next to the D-Sub VGA and HDMI ports for extra monitors.

The monitor is VESA mountable right as it is and comes with screws for this included. You also get an IR remote and four RJ45 to DB9 COM port cables to attach controllable machines.
As for price, the system starts at $2012 in its basic configuration and can go up to $3328 when fully equipped with the best CPU, 1TB SSD, operating system, expedited build and extended warranty.