Logitech Announces Companion Accessories for New 9.7″ iPad
---
---
---
Ron Perillo / 4 years ago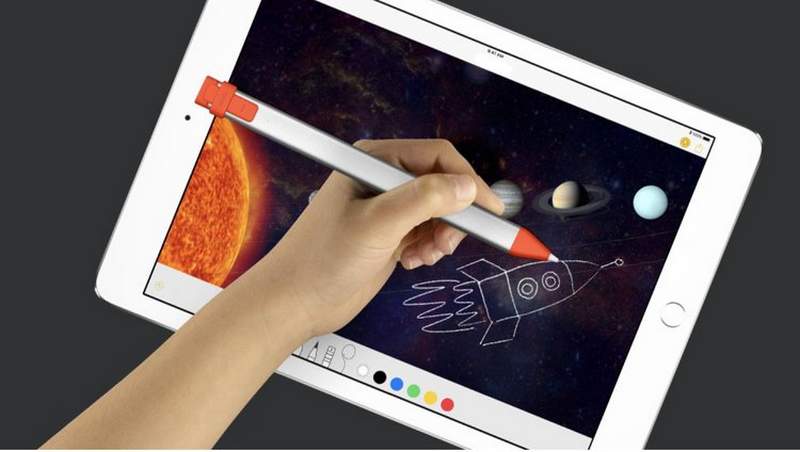 iPad Accessories for Students
Apple was in Chicago today to announce their new faster and more affordable 9.7″ iPad built for students. Logitech was also present to announce new accessories in addition to their existing line that go well with the new model. This includes an affordable Apple Pencil alternative and a rugged case with keyboard.
What is the Logitech Crayon?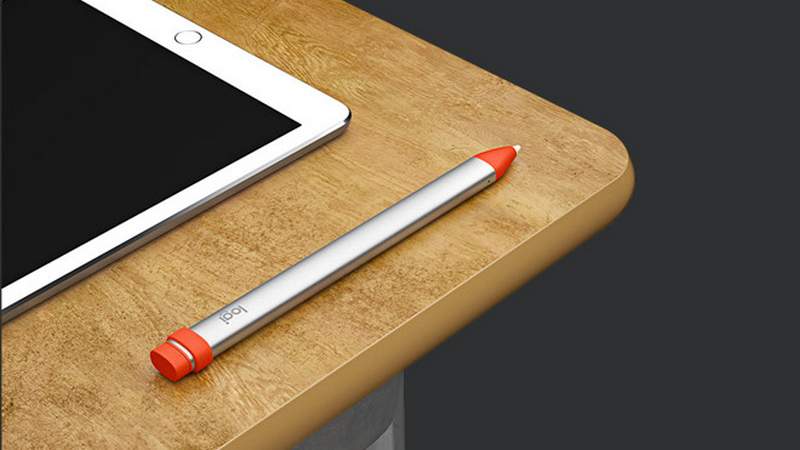 For $50 less than the Pencil, students can get Logitech's Crayon. It lets users write and draw directly on the screen like you would with a pencil and paper. It also works with apps such as Numbers, Keynote, Apple Pages and Microsoft Office. Physically, the Crayon is not round so it will not roll off the desk. In fact, it is slightly wider but still easy enough to grip. Its battery lasts 8 hours on a single charge via Apple's lightning connector.
The main difference between the Pencil and the Crayon is the fact that the Crayon is not pressure sensitive. However, it is fully compatible on any device that is compatible with the Apple Pencil. If the student is an artist, it is advisable to go with the more expensive Pencil.
What Is the New Rugged Logitech Case+Keyboard for the iPad?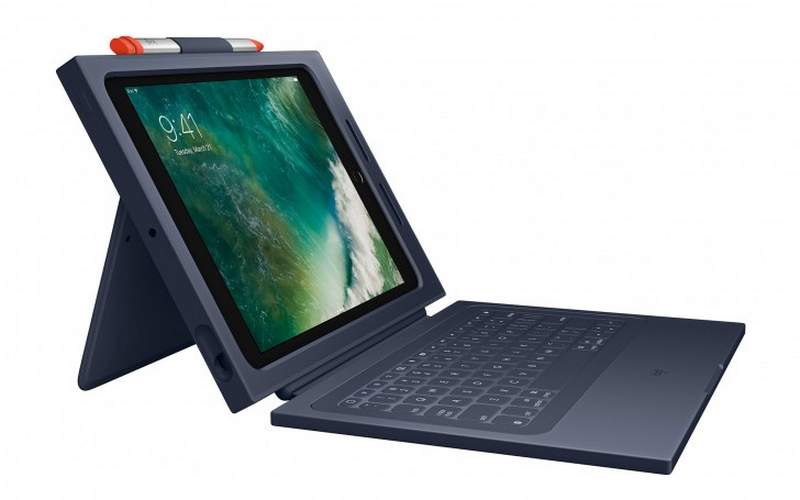 The new iPad for education fits perfectly with the Logitech Rugged Combo 2. It is more than just a protective enclosure, since it also comes with a detachable keyboard. Its design is spill-resistant, so even the clumsiest students cannot harm it. It is also designed to be silent, so as not to distract when typing in class. It even comes with a holder for strapping in an Apple Pencil or Logitech Crayon.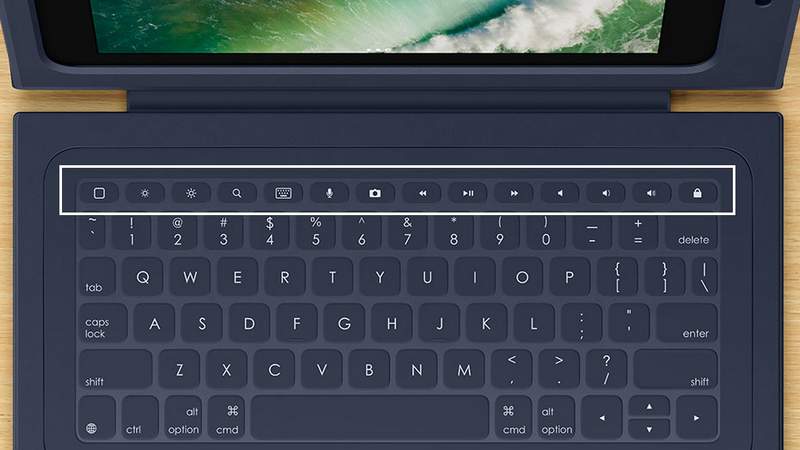 How Much Are These Logitech iPad Accessories?
The Crayon costs $49 USD, while the Rugged Combo 2 costs $99 USD. Both will be available directly from Apple around summer time.