Logitech Creates Epic Display Using 160 Gaming Keyboards!
---
---
---
Gareth Andrews / 7 years ago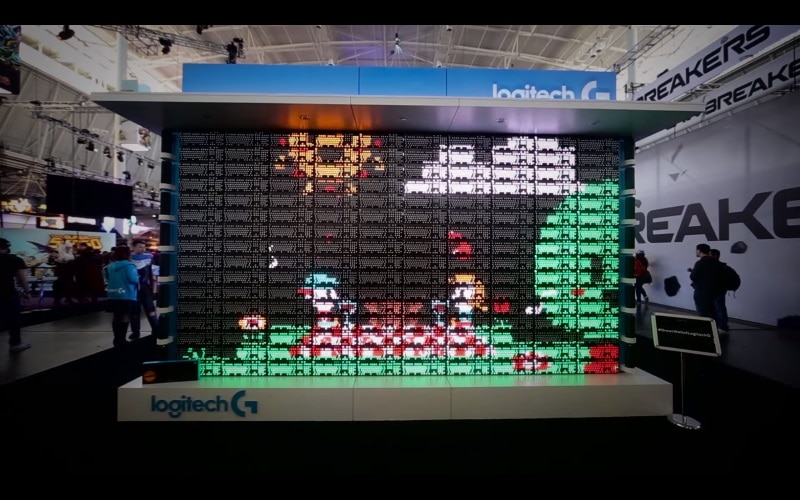 Logitech is no stranger to keyboards with LED lights. The Logitech G810 Orion Spectrum keyboard offers not just an array of colourful keys but also the performance that you often seek from gaming equipment. So what better way to make use of all that computer hardware than to create a display out of 160 keyboards?
The display in question was shown off at PAX East and featured not just a few but 160 G810 keyboards, creating a giant colourful display that rivals the original looks of game boys and handheld consoles from many years ago.
While the great wall of keyboards as I like to call it is impressive, there we are few modifications to make it all work together. The keyboards had the fronts of their keys worn away, giving you slightly more light than your average keyboard would provide.
Displaying messages and even a side scrolling game, the display can't be faulted as the keyboards give you a variety of colours in real-time amongst a generation where screens and games are often rated on their resolution or frame rates.
Can you imagine playing snake on this? Much like a young modder managed to get working on a single keyboard, but on 160 different keyboards all at once?