Logitech G933 Artemis Spectrum Wireless Headset Review
---
---
---
Peter Donnell / 7 years ago
A Closer Look
---
The 3.5mm cable comes with a high-quality braiding, which is great for durability and aesthetics. There's a small in-line controller which has a microphone mute switch on one side as well as a volume wheel, and a control button the top.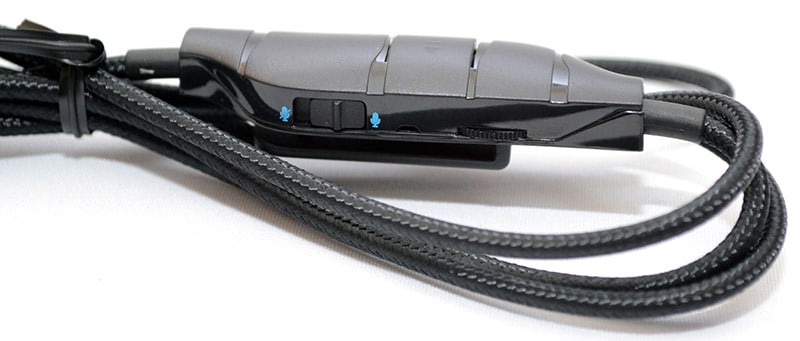 On the other side, a small switch for toggling control (for volume) between headset and microphone.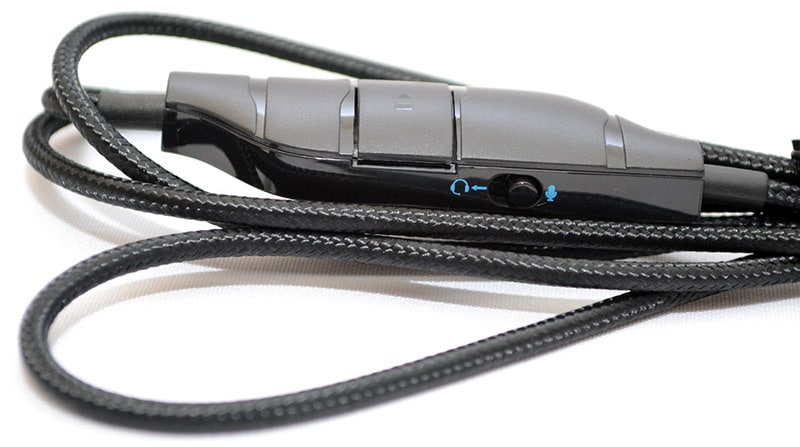 The headset looks absolutely drop dead gorgeous, without a doubt it is one of the best looking and one of the best feeling headset we've had in the eTeknix office. That's a big statement too, as we've tested out a lot of headsets over the years! The finish is nothing short of sublime, with a mixture of lightly textured black surfaces and chrome effect fittings, it certainly has presence but manages to look professional and understated at the same time.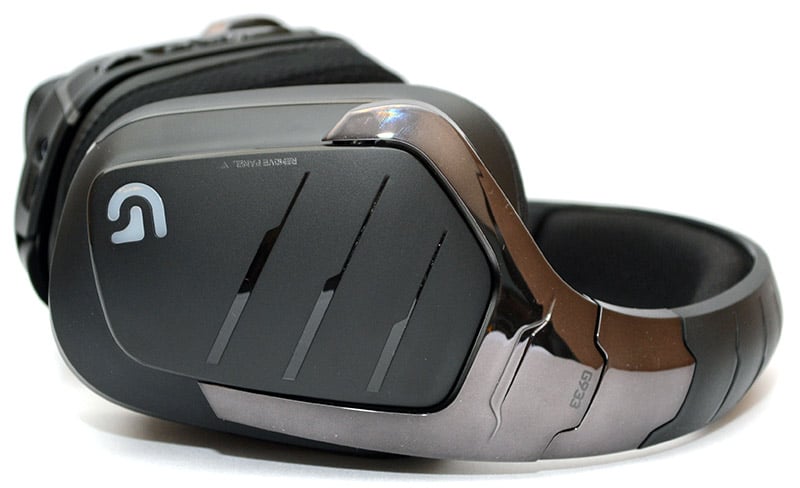 There's a durable extender on each side of the thick headband, making it easy to tailor to your head size, while the drives are mounted on pivots that have a good range of movement, ensuring you get a perfect and well-balanced fit over your ears.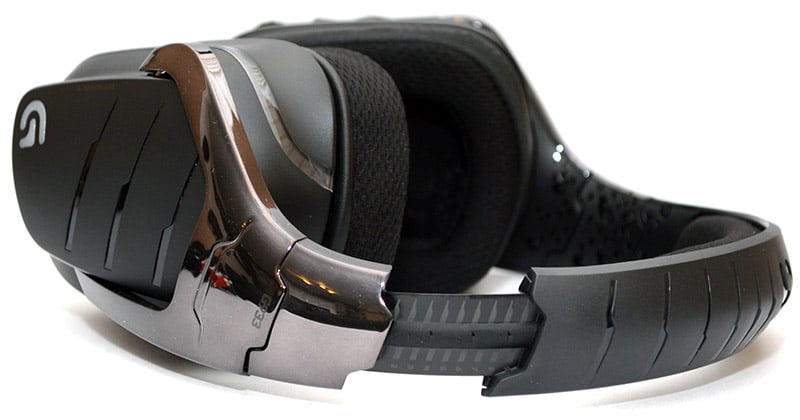 The headset drivers can be folded fully inwards too, giving you a much more comfortable resting position when wearing the headset around your neck between uses, but it also makes cleaning and maintaining the padding on the drivers much easier.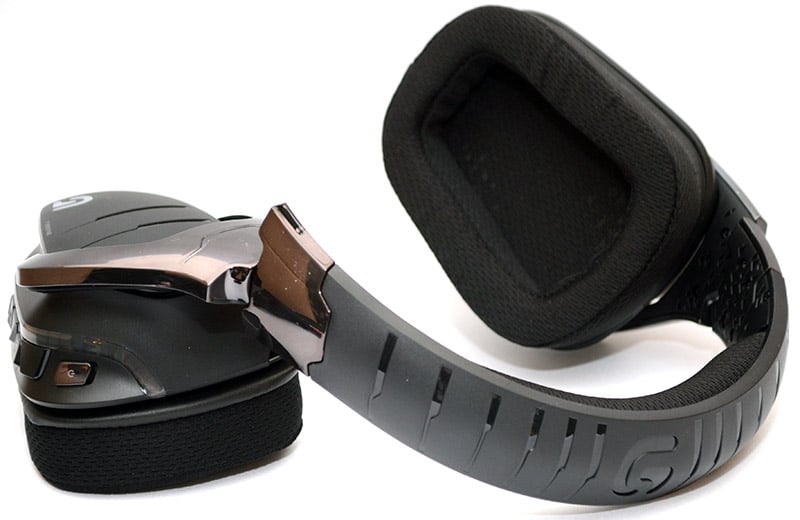 The backplate for the left driver is held in place with magnets, meaning it can be flicked off to access the rechargeable battery pack. Not that you have to remove it to charge it, but it's an easily serviceable part.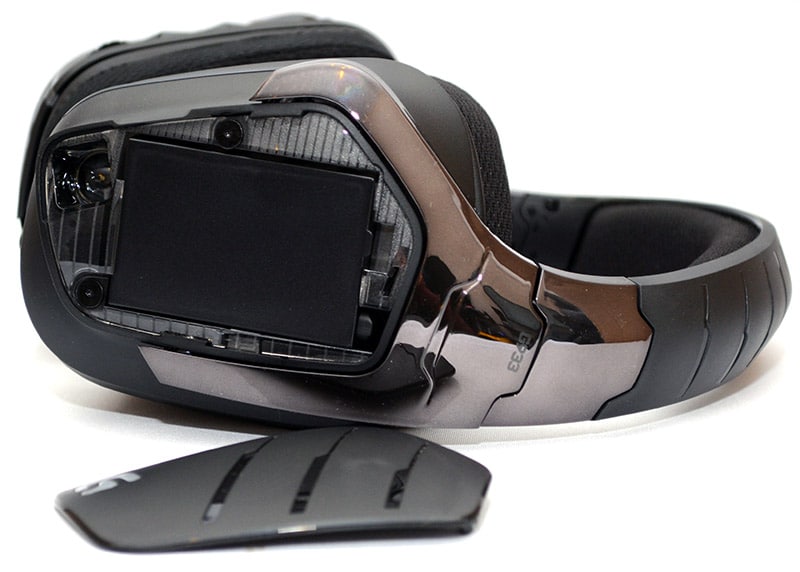 The headband is offset from the drivers, which helps improve the fit, making the weight feel more evenly distributed; something that is going to pay off nicely after many hours of usage, as it's so comfortable you could easily forget you're wearing it. The "G" branding on the top is nicely done too, not too subtle, but not too brash either.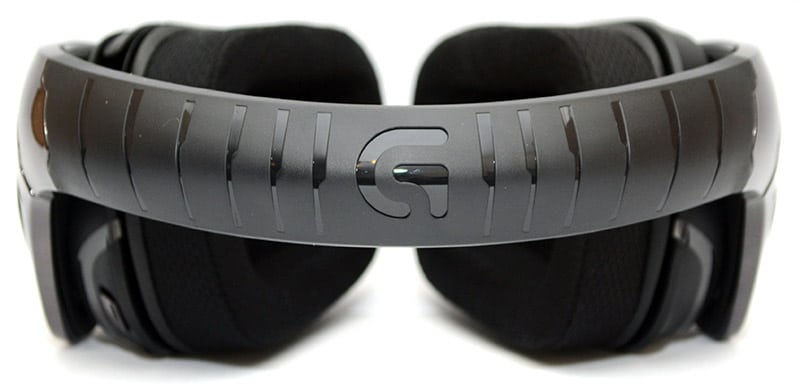 The other drive looks the same as the left, although you'll notice a small G on the side, it's LED backlit to add a little more flair to the design.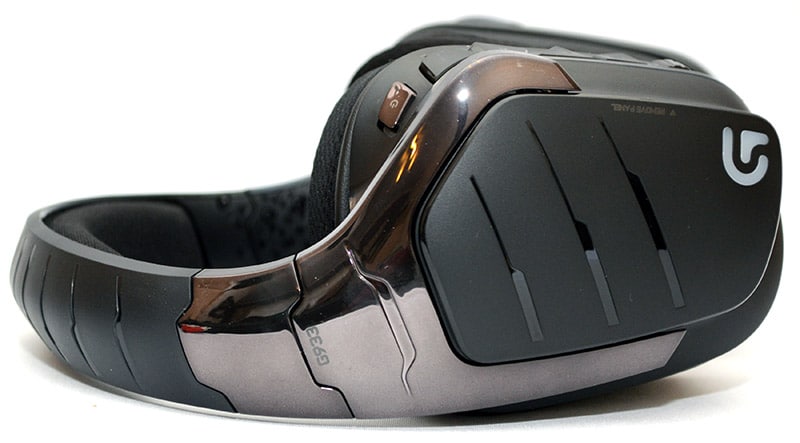 This is where things get interesting, flip the panel of this side and you'll find a small USB transmitter. This is the device used to convert any audio source to a wireless one and with this handy storage space, you'll also have it ready to deploy when you need it.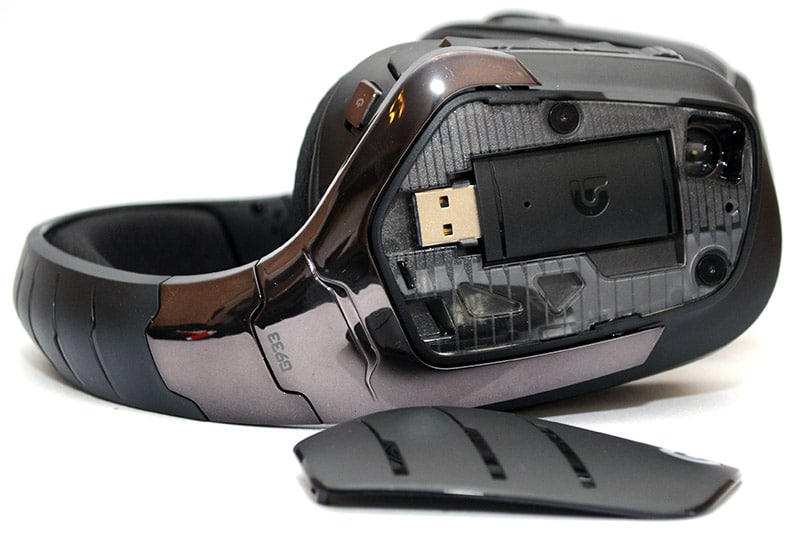 The USB drive pops out easily enough and has a 3.5mm jack on the edge.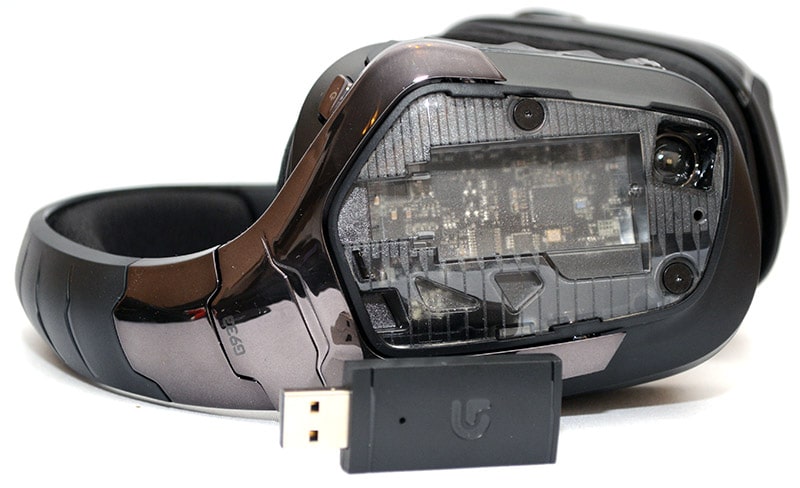 Simply connect your headphone port to the USB powered device and it'll auto pair with the headset, amazing!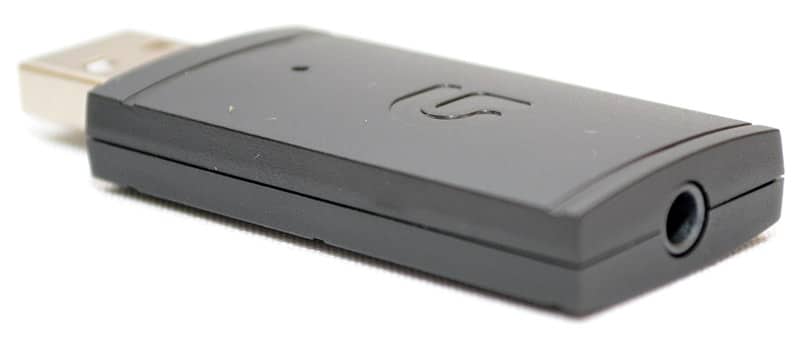 Another small feature that I love is that you can see the inner workings of the headset if you so desire.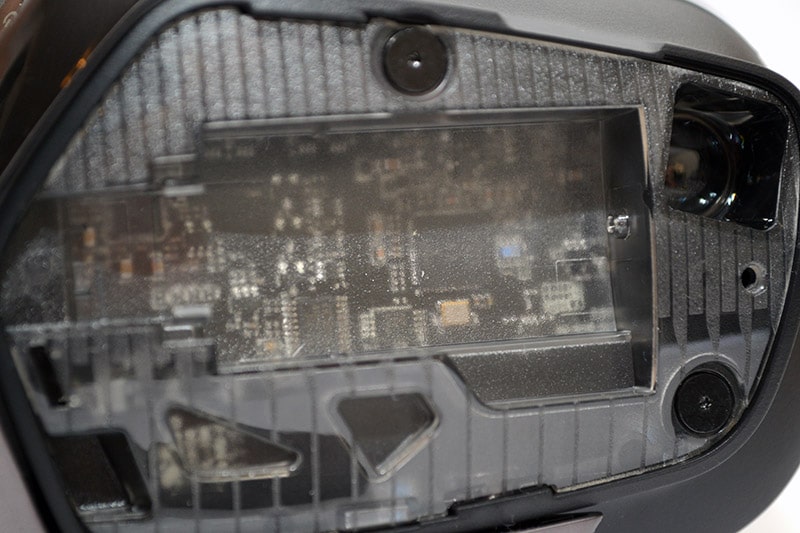 The drivers are pretty huge on this headset, with a lot of depth to them as well as a rather significant amount of soft padding. It looks like a monster headset, but the very well-balanced ergonomics and the use of premium lightweight materials mean it feels very comfortable and lightweight when worn. The headset is, admittedly, a little tough at first, but this kind of padding needs to be worn in for a few hours until it really settles in, so be sure to power through and use it often at first, as it'll improve greatly with use.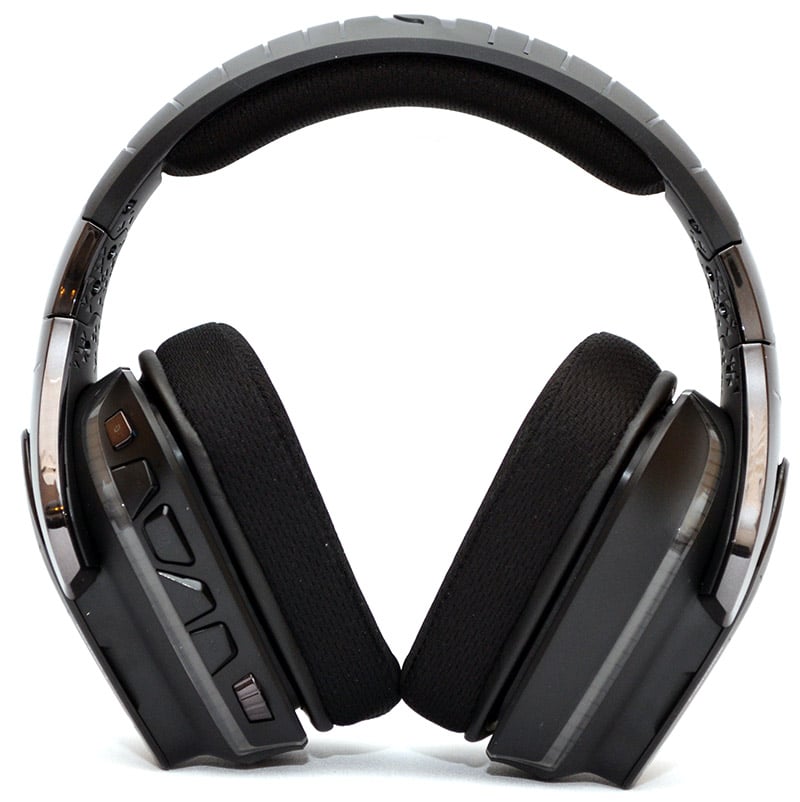 There is a plethora of controls down the side of the driver, giving you a range of programmable options to tweak audio settings, media controls and more. There's also a nice scroll wheel for the master volume. What I do like, is that each button is uniquely shaped and angled, meaning they're super easy to locate and navigate without having to take the headset off and look at them.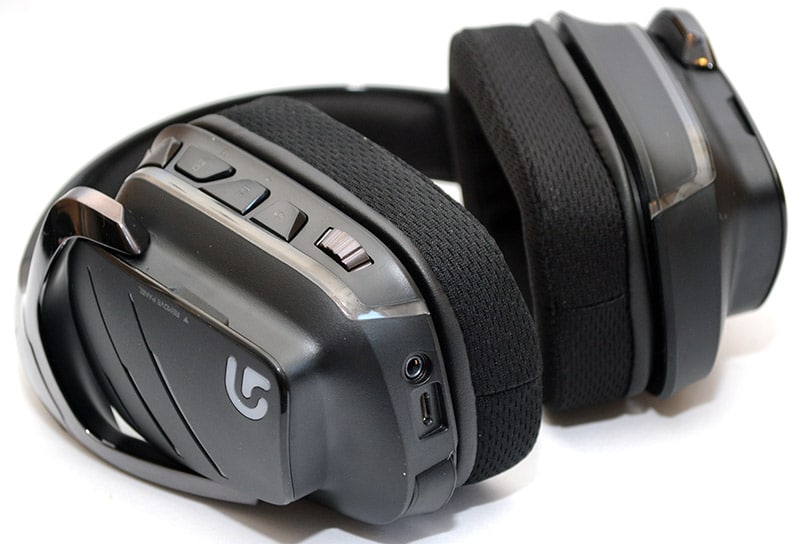 At the top, a small power button for turning off the headset when not in use, perfect for conserving a bit of battery life.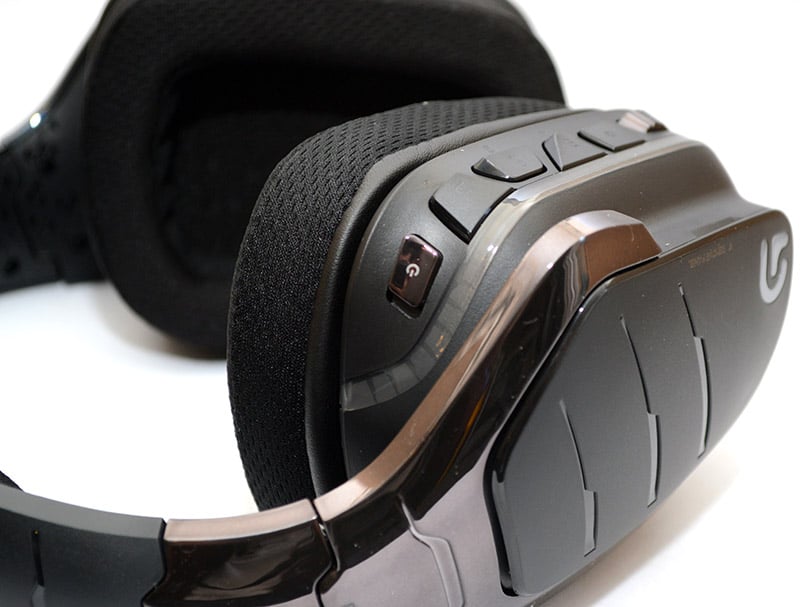 Running down the side of each driver, a small plastic strip of LED lighting, which we'll see in action very shortly.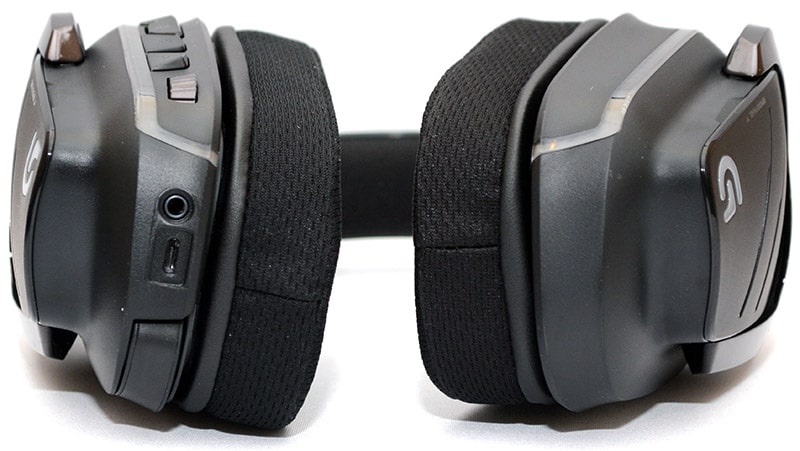 There's a built-in microphone that folds up and out-of-the-way. If it wasn't for a small sticker that was in place when I opened the box, you may not even notice it!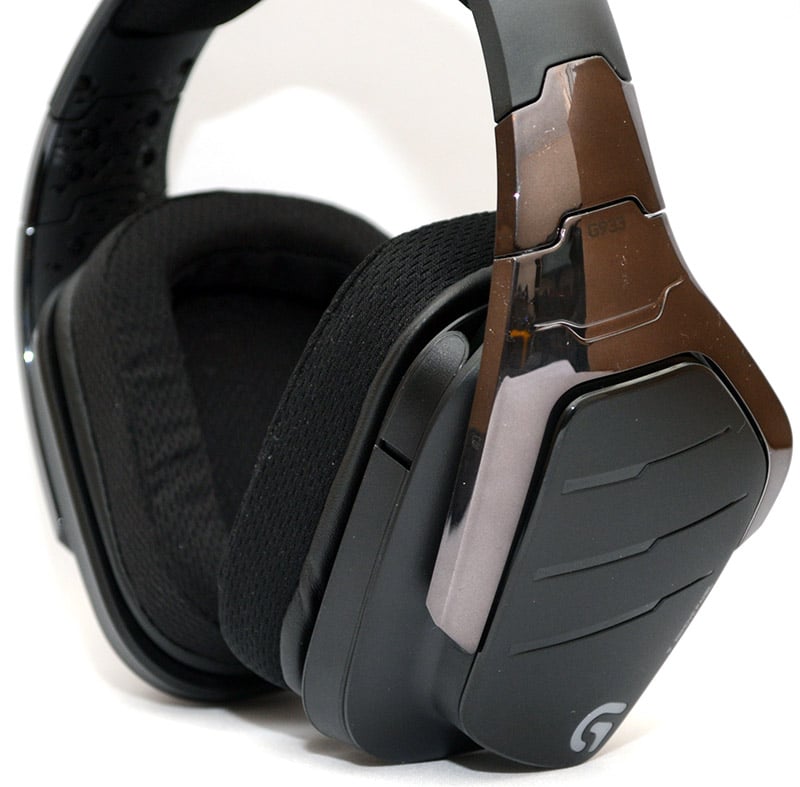 It folds right out of the side of the driver, and while it looks tiny, we're not done just yet.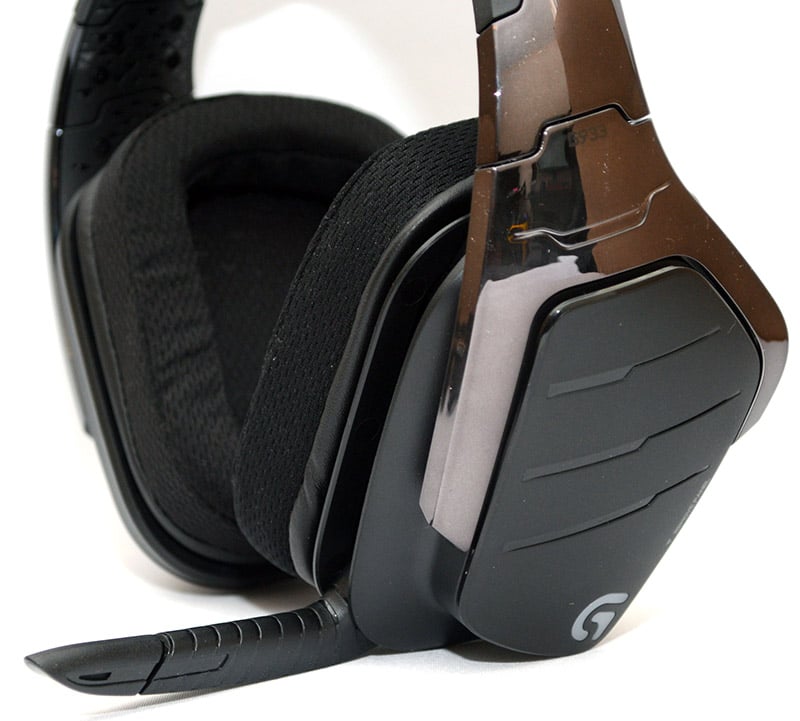 The flexible boom can then be extended out of the base; how cool is that!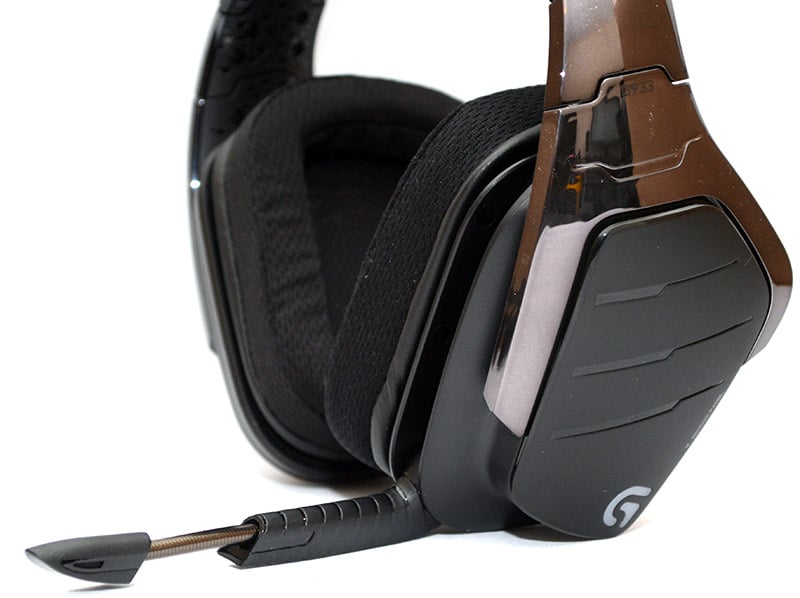 The headband is treated with a luxurious cloth and very comfortable memory foam.

As are the drivers, which have a large opening to give you more than enough space to fit them around your ears comfortably.