Loon Copter – The Drone That Can Travel Underwater
---
---
---
Gareth Andrews / 7 years ago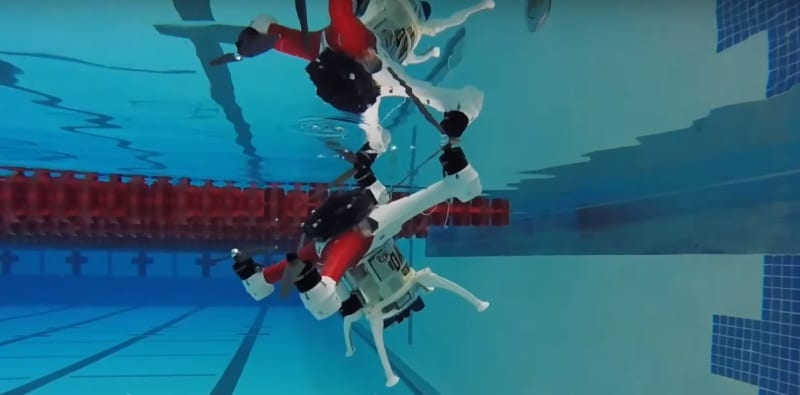 2016 looks to be a big year for technology, with everything from hoverboards and drones making world news for all the reasons possible. Drones recently caught a lot of attention when the Federal Aviation Administration started a system that requires drone users to register. While most drones fly above the ground, doing everything from taking videos to delivering your shopping, it was only a matter of time until someone decided that the air shouldn't be the only place that drones travel. Say hello to the Loon Copter!
Oakland University started the project in 2014, designing and creating a drone that did more than just fly. The Loon Copter is designed to travel not just above the ground but also in and even under water. After flipping 90 degrees, the drone uses the same blades that it uses for flying to then propel itself underwater. The drone can then resurface and fly again without any difficulty.
With a drone capable of doing all this, search and rescue could use them at sea (on calm days at least) to check for people both above and beneath the water without having to change out the equipment.
The first issue they will face though is getting a wireless stream of video from the drone while it's underwater, something that normally requires a cable connecting the drone to its controller.
Selected as one of ten semi-finalists for the internal category at the 2016 Drones for Good Competition, what would you use an underwater drone for? Would you like to see a giant one that you can ride in?