Love Customized Tech? Now Customize Your Own Keyboard!
---
---
---
Joe Dincer-Ubl / 8 years ago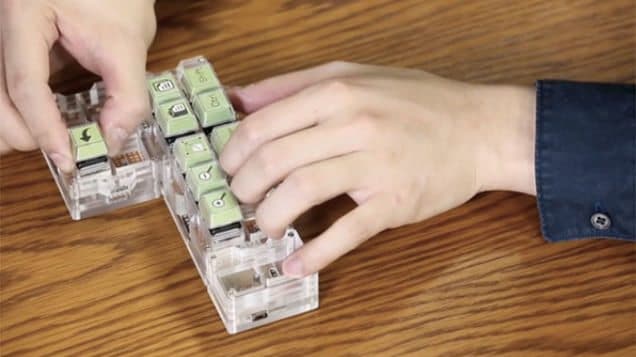 With all the keyboard options available, and some I didn't even know existed, there are always those who can't find that perfect fit. Now, thanks to students from Tokyo University, finding that keyboard is now a bit easier.
Named "Tricky", this prototype modular keyboard is meant to be small and purpose-built for specific inputs. And we do mean small, only six keys per board, although you can latch together other sets and build a more expansive keyboard. Each key is designed to be reprogrammed or removed at your convenience giving you the best option for what you need. With the keys remembering the function assigned to them, you can rearrange them as you please so that you can be sure you have that perfect layout. And don't worry about forgetting which key is where, as the key-caps are customizable too.
Now how much will this cost you ask? According to the Kickstarter page, each set of six keys costs $139, which is about the same as a full size or ten keyless mechanical. This means if you wish to build a fairly expansive keyboard, be ready to dish out for it. For those interested, here is the Kickstarter link.
Source: Gizmodo