A Robot Queued Outside to Get an iPhone 6S in Australia
---
---
---
John Williamson / 8 years ago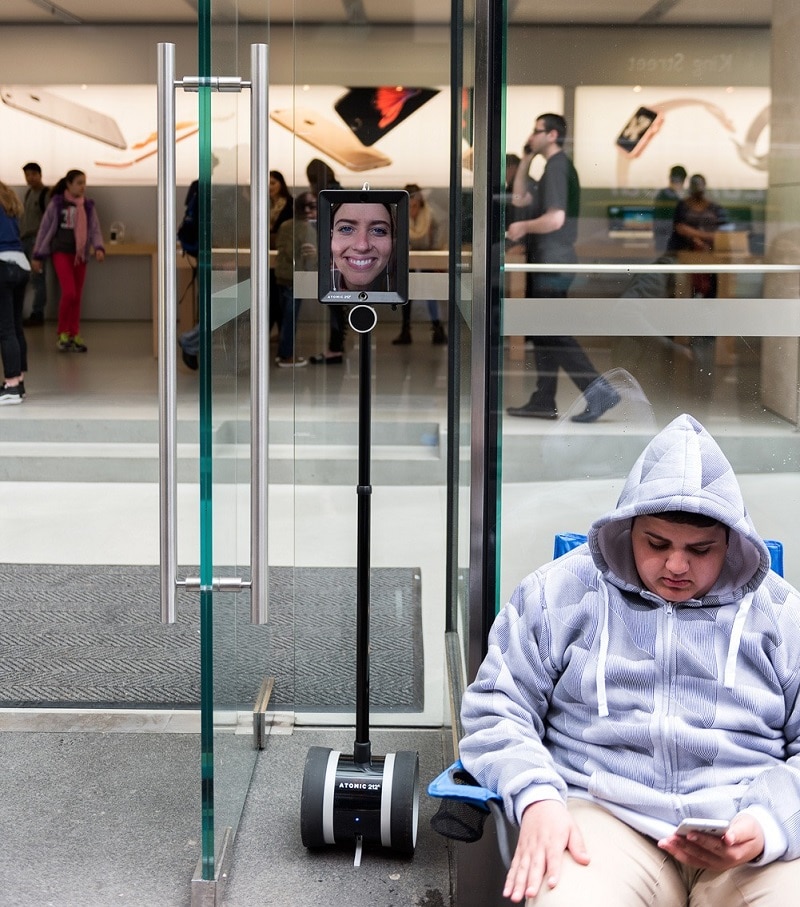 Apple has managed to create a huge buzz surrounding their hardware launches and fans often flock to stores on the retail release date. Obviously, this isn't the most practical idea given the huge amount of time queuing outside while shuffling about with a large crowd. Lucy Kelly decided to forego the typical process and adopt the help of a telepresence robot to wait in-line while getting on with her daily routine.
The robot, created by Californian company Double Robotics, revolves around an iPad attached to a Segway-type unit which makes it portable and allows for human interaction via a video link. According to Lucy Kelly, she borrowed one from her workplace and argued:
"We use them for everything, just to show new technology. It is a cool demonstration of what the future of technology will be,"

"I wanted to be one of the first people to have the iPhone 6S, but obviously because of work I can't spend two days standing in line waiting for a mobile phone,"

"So my boss said 'Just take the robot down, you'll still be able to do your work, but you'll still be waiting in line.'"
Interestingly, it seems like the device was a huge success and other Apple fans felt inclined to give up their place in the queue:
"Everyone thinks it is pretty cool, they were happy to let a robot go ahead,"
So there we have it, a robot waiting in-line to buy an iPhone 6S. Was this an ingenious move to avoid queues or a barmy exercise to get a phone early due to impatience?
Thank you Mashable for providing us with this information.