Lumia Cyan Update Has Been Released in Select Markets
---
---
---
Gabriel Roşu / 9 years ago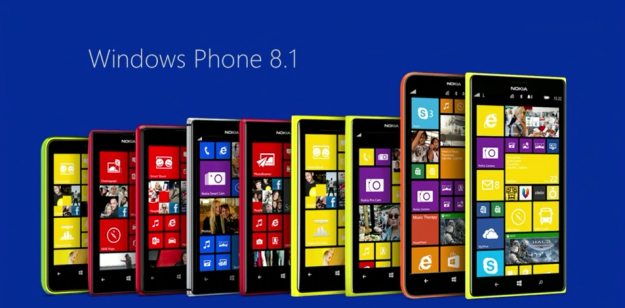 Microsoft's upcoming Windows Phone 8.1 update has been long teased and awaited by users of the latter operating system. The majority of users however are stated to be on Lumia handsets, having the Nokia devices engulfing the majority of WP market.
Lumia users also have some additional and exclusive features for their handsets, including Miracast support and Dolby Digital Sound Capture, amongst others. This is why they will be getting the WP 8.1 update under the name of Cyan, a special update designated for Nokia Lumia handsets.
There have been numerous reports from Spain, Finland and Taiwan regarding the Cyan update being released for their Lumia handsets. This is an unofficial announcement that Microsoft has started the world-wide release of its Cyan update, having it be released in select parts of the world in order to make sure no issues arouse before a full-scale release.
The first device stated to have received the update is the Lumia 625, having Microsoft breaking tradition from previous releases where the first devices to receive a new update were high-end Lumia handsets.
In addition to the release, an official Microsoft tweet stated that a widespread release of the Windows Phone 8.1 is set for the second week of July, having it now been backed up with the unexpected and silent release on the above mentioned markets.
Thank you Ubergizmo for providing us with this information
Image courtesy of Nokia