Luxa2 Power Banks and Mobile Accessories Expands At CES 2014
---
---
---
Chris Hadley / 8 years ago

When it comes to premium mobile accessories that don't carry a premium price tag, Luxa2 is without a doubt one of the top names to look for. Over the last couple of years we have been watching the range of products expand and develop and her in 2014 the story continues with a lineup that is as strong as ever.
It appears to look like everyone and their dog is producing portable battery packs for mobile devices and Luxa2 are a part of this group, however they are keeping their selves one step ahead of the competition with a range that rivals like no-other.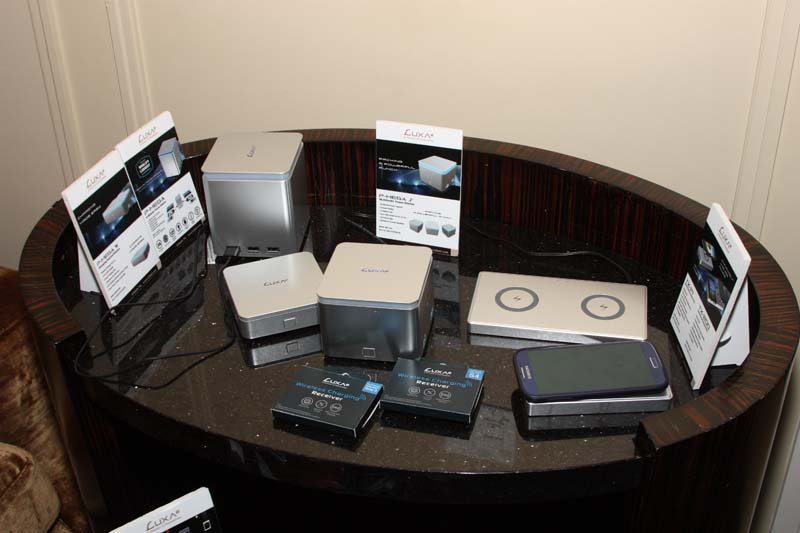 When I say that Luxa2 are leaps and bounds ahead of everyone else, nothing can prove the point more than the P-Mega – a battery bank with a staggering 41600mAh capacity and six USB ports. Being dubbed as the worlds largest battery bank, it's not just power capacity that is large. This massive cube offers up three 2A ports for high-speed charging and three 1A ports and this is enough to keep your mobile devices charged fro an entire weekend away. Naturally it does carry a higher price tag in comparison to other battery banks but keep your eyes peeled on eTeknix as I'll have a review on this Goliath battery bank in the next few weeks.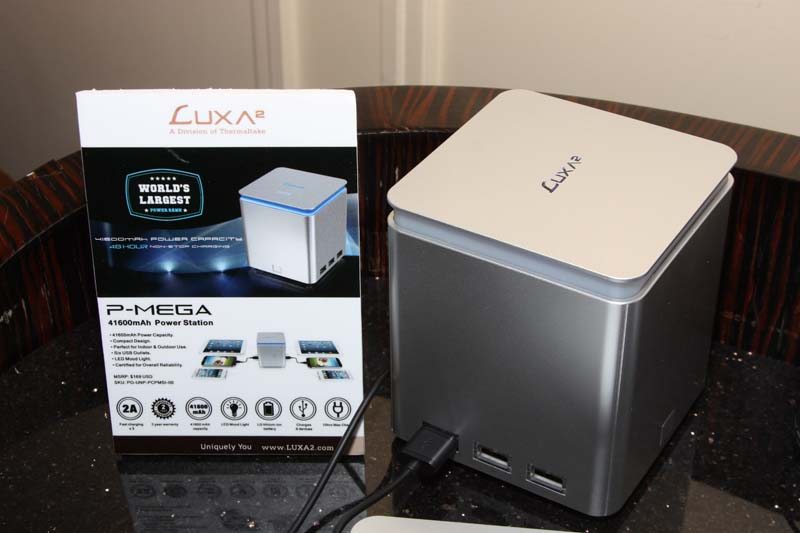 Now for some people, the P-Mega is just a little overkill, so to cater for a wider audience another pair of units are available with more modest capacities of up to 20800mAh.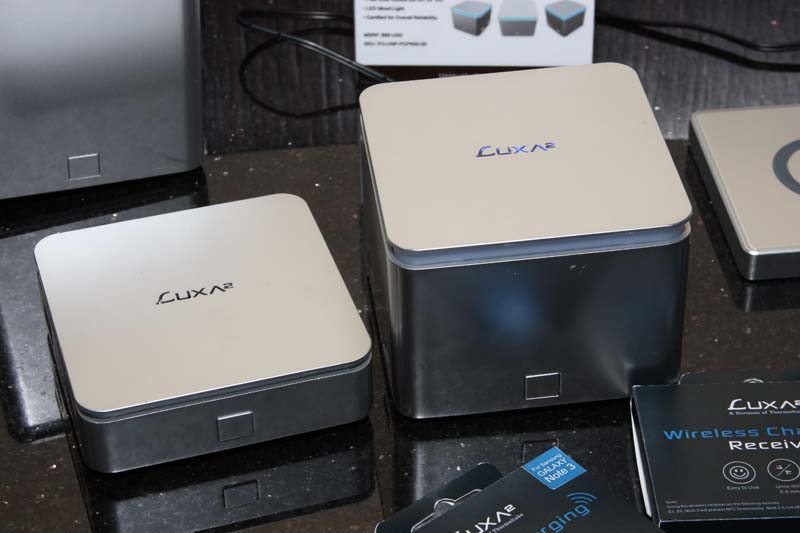 Whilst battery banks are convenient, the cables are not and this is where items such as the TX-P1 5000mAh wireless charger comes into play. A number of phones these days such as the Nexus 4 and Nexus 5 have the capability to charge wirelessly and this charging bank is just the item to pair with one of these handsets, especially if like me you hate the bulk of cable that you otherwise have to take around with you.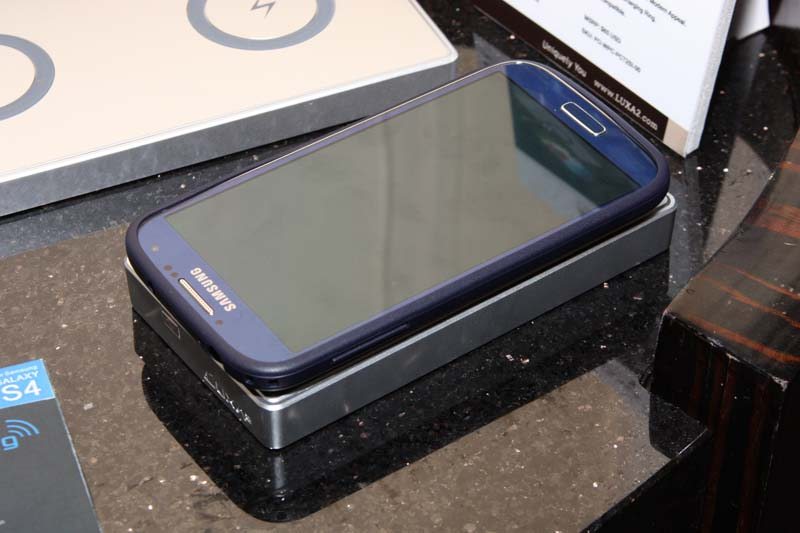 For those of us who are constantly on the go and would like a little style to go with the functionality, guess what – Luxa2 has you covered with a range of charging packs that can either attach to your handbag, suitcase or briefcase, or give a more rugged feel with a rubber surround. For those that also need it, some products also feature a small LED light on the end to help you find things in your bag – you'll know if this applies to you!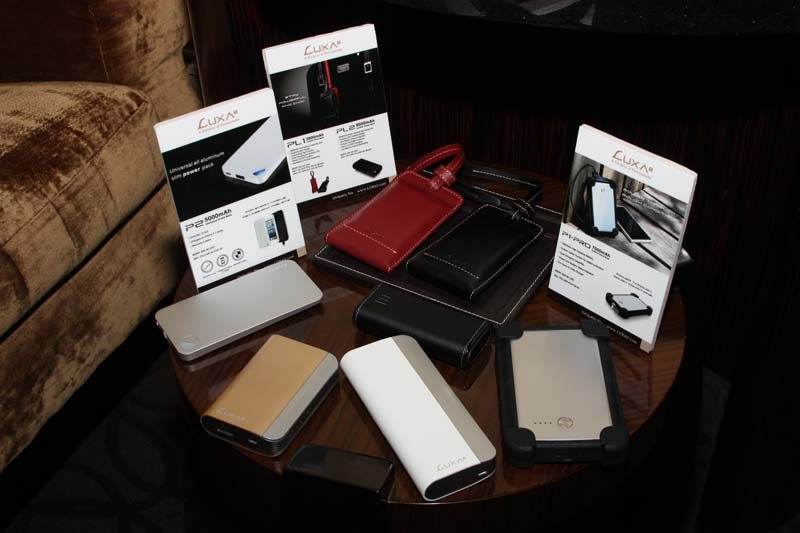 Moving away from portable charging and onto audio, we have a few new and a few existing items on show starting with the Groovy portable speaker system. Connectable via Bluetooth, the Groovy allows you to not only listen to your music as it should be heard, but with its built-in microphone it can also act as a hands-free speaker system for conference call type applications. Next to this is the Groovy T which has a remarkable low price and requires no setup or connections to be made. By simply placing your phone on to of the speaker, the Groovy T simply amplifies the sound that it picks up and makes audio sharing simple and affordable.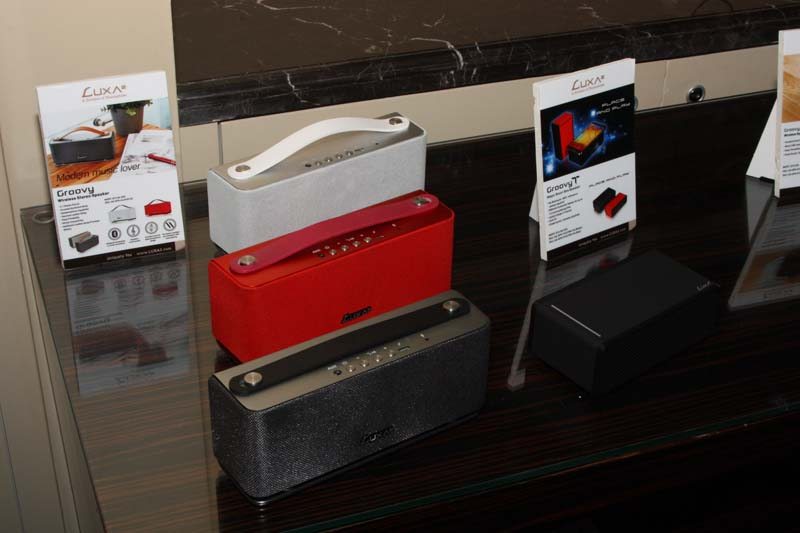 Moving along the line we find a few more speaker systems including the Groovy W which we saw last year at Computex which offers both wireless playback and mobile charging and a simple one tough setup with its NFC enabled technology. Beside this is a smaller unit which is new to this years show – the Groovy W Mini. Like its bigger brother, the W mini also features wireless charging for mobile devices, although it does drop the NFC technology. Instead the W Mini allows you to pair a second W mini to the first to give you a wireless stereo speaker system.
On the far end of the table are some of the mobile and headphone mounts – some of which are new to this years lineup. To the left we find a pair of E-One Note headphone stands which feature an all aluminium design and have a simple, sturdy and stylish design to give your headphones just the place to rest when they're not in use. On the far end of the lineup is the H5 in-car mount which I took a look at earlier this week, however mounted on the wall is a new and improved model that features a sticky suction cup allowing it to mount to virtually any surface with the same firm grip that the H5 offers.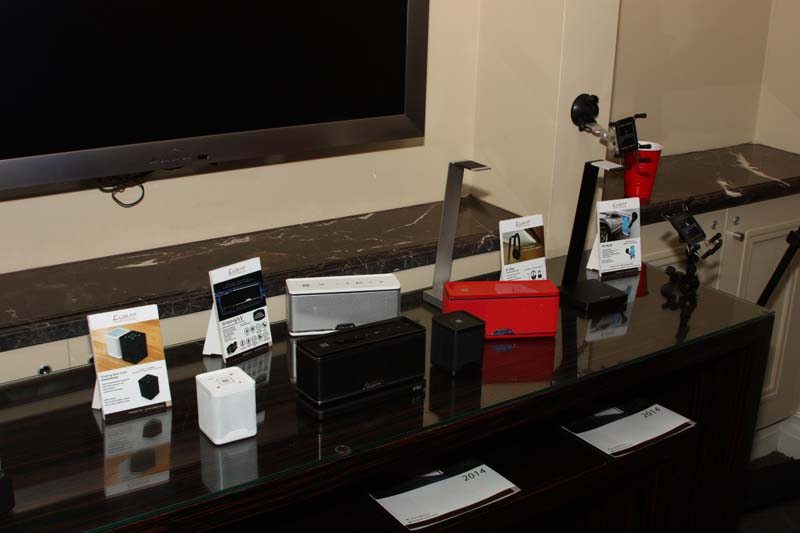 [youtube]http://youtu.be/uYWEJOGPGdM[/youtube]