MacBook Air Lookalike Pinebook Might Still Happen
---
---
---
Bohs Hansen / 6 years ago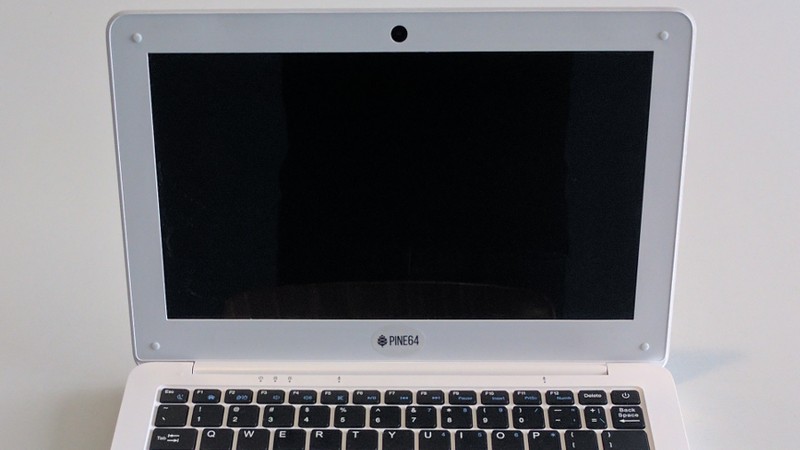 Readers might remember the very tempting and very cheap MacBook Air lookalike Pinebook which was planned for a release last month. That sadly didn't happen. The good news that it still could happen as new pictures have surfaced, showing the prototype. According
According to the reports, the 11-inch prototype models were sent out to developers and that alone could point towards an imminent release. However, that is pure speculation as the company didn't release any statement when the February release time passed by.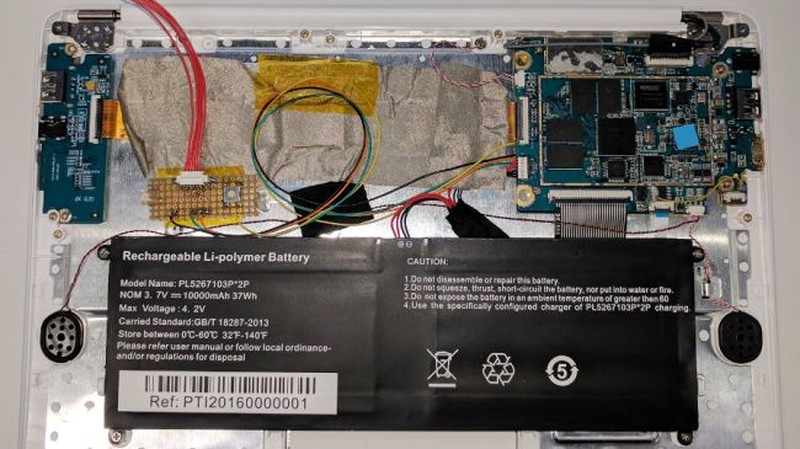 The Pinebook runs using a Pine A64 Raspberry Pi-style computer board which runs with a 1.2GHz clock speed on the 64-bit quad-core ARM processor. The laptop will also have 2GB of DDR3L system RAM, 16GB of eMMC storage, and a TN display with a resolution of 1366 x 768. The 11-inch model will measure 300 x 200 x 23mm, and weigh in at 1.05kg and that includes the above-pictured 10,000mAh battery.
As for external connections, the Pinebook comes with microSD card reader, USB ports, and an HDMI port.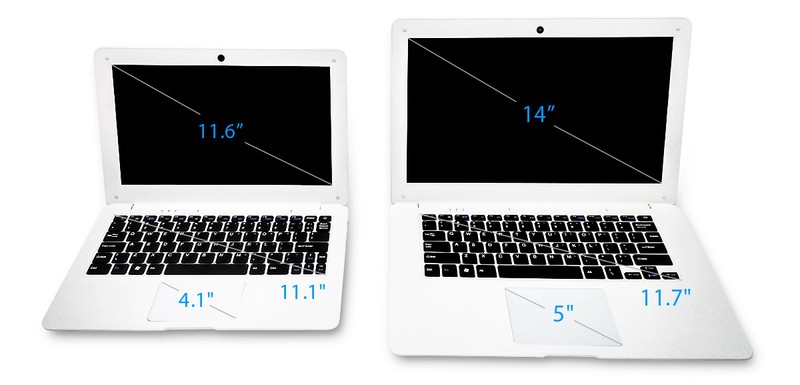 There is another size planned and that is a slightly larger version with a 14-inch screen. While all that doesn't sound so amazing in relation to specs, the price might change your opinion on that. The 11.6-inch Pinebook should cost as little as $89 (£75) and the 14-inch will cost $99 (£80).
The system will most likely run Ubuntu and Debian, but that's not fully clear at this time.
Specifications
Dimensions: 352mm x 233mm x 23?mm (14″ model), 300mm x 200mm x 23mm (11″ model)
SoC: A64 @ 1152Mhz max
DRAM: 2GiB DDR3L (Prototype) @ xxxMHz, 2GiB LPDDR3 (Production) @ xxxMHz
Power: DC 5V@3A 3.4mm? barrel plug, 10Ah 3.7V 1S2P LiPo battery
LCD: 14″ (HB140WX1-501) or 11″ (N116BGE) 1366×768 pixel, TN panels
Video: HDMI (Type C – mini)
Audio: 3.5mm headset plug (4pin), HDMI, internal stereo speakers, internal microphone(s)
Network: WiFi 802.11 b/g/n + BT4.0 (RTL8723cs)
Storage: eMMC, uSD
USB: 1 USB2.0 Host (USB-A) via internal 4 port hub (camera, HID), 1 USB2.0 OTG (USB-A)
Camera: 0.3MP (640×480) front USB camera (ZC-RZ3762 / BYD BF3703)
Other: 8051 based (SinoWealth SH68F83) USB HID keyboard/touchpad bridge; weight xxxg (14″), 1050g (11″)