Mad Catz Announced L.Y.N.X.3 Mobile Wireless Controller
---
---
---
Bohs Hansen / 6 years ago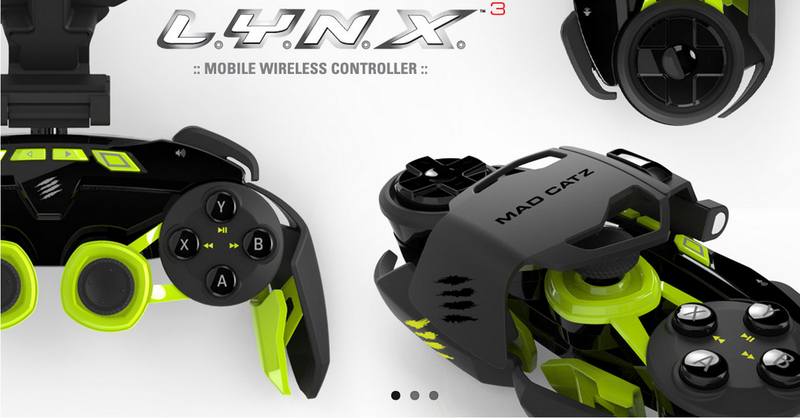 Mad Catz announced the L.Y.N.X. 3 Mobile Wireless Controller, a highly-compact mobile game controller. It is designed for those who value performance combined with lightweight portability and it retains the transformative design of the L.Y.N.X. 9 that allows you to fold it up during travels.
"We're thrilled with the attention the L.Y.N.X.9 has garnered and proud of the multiple 'Best of CES' awards received when we unveiled the new controller in January 2015. We're excited to now introduce the L.Y.N.X. 3 as the newest member in the L.Y.N.X. range – a new mobile gaming controller designed to convey the same striking looks and Bluetooth® technology, at a price point which we believe will resonate strongly with passionate mobile gamers," said Darren Richardson, President and Chief Executive Officer of Mad Catz. "We expect that mobile gaming will see strong growth in 2015, and we believe our strategy of offering console-quality controllers for every budget will allow our GameSmart range to contribute positively to our sales in fiscal 2016."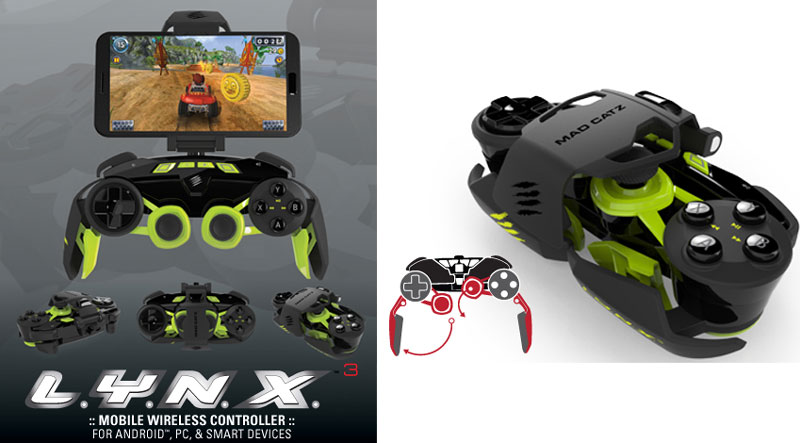 The L.Y.N.X. 3 features a removable mobile clip for docking a smartphone when on the move and a full complement of analog thumbsticks, action buttons and trigger controls, as well as the companion L.Y.N.X. app which will unlock additional functionality.
The entry-level L.Y.N.X. 3 mobile game controller will debut on March 1st at the MobileFocus Global 2015 in Barcelona and is expected to begin shipping in Spring 2015.
Thanks to Mad Catz for providing us with this information