Mad Catz Announced S.U.R.F.R Wireless Media And Game Controller
---
---
---
Bohs Hansen / 6 years ago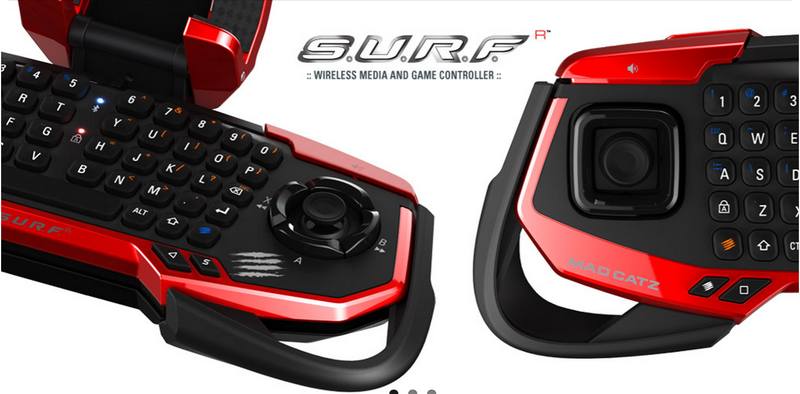 Mad Catz announced the S.U.R.F.R, a wireless media and game controller designed to integrate into today's connected living room while staying portable enough to take it with you anywhere you want to go.
The controller connects with Bluetooth enabled devices to control your smart TV's running Android TV, Android-powered streaming media devices such as the Amazon Fire TV and the Mad Catz M.O.J.O. Micro-Console as well as connected devices including smartphones, tablets and home theater PC's.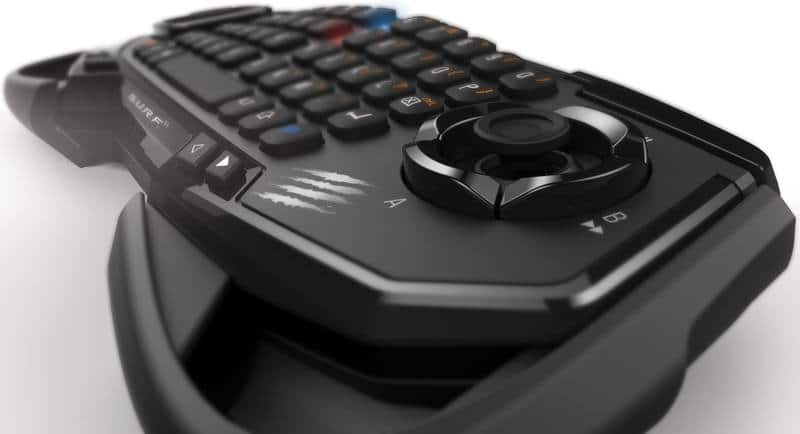 The controller also featuring a full QWERTY keyboard and mouse capabilities along with integrated media controls allowing you to easily control pretty much any aspect of the connected system.
Gamers can enjoy the gamepad controls with action buttons positioned around dual analog thumbsticks, four buttons positioned on the left thumb stick mimic D-pad control, while buttons on the right serve as the traditional four action buttons commonly found on console-style controllers. The controller also features a removable mobile clip for docking a smartphone.

"Today's living room is rapidly evolving beyond proprietary cable boxes and gaming consoles. While consumers continue to gravitate towards connected devices as their preferred platform for streaming digital media content, gaming, surfing the web and social media, current controllers just don't deliver on the experience they desire. The S.U.R.F.R has been designed to get the most out of these different devices we are now accustomed to in our daily lives," said Darren Richardson, President and Chief Executive Officer of Mad Catz. "We are confident in the multiple opportunities presented by the S.U.R.F.R and look forward to it contributing to sales of our GameSmart suite of connected products throughout 2015 and beyond."
The new Mad Catz' S.U.R.F.R will debut on March 1st at the MobileFocus Global 2015 in Barcelona and will be on display the next day at Mobile World Congress in the Silicon Image/MHL booth.
No word on pricing or general availability yet, but the controller can be pre-ordered from the official site.
Thanks to Mad Catz for providing us with this information