Mad Catz Profits Nosedive 470 Percent
---
---
---
John Williamson / 6 years ago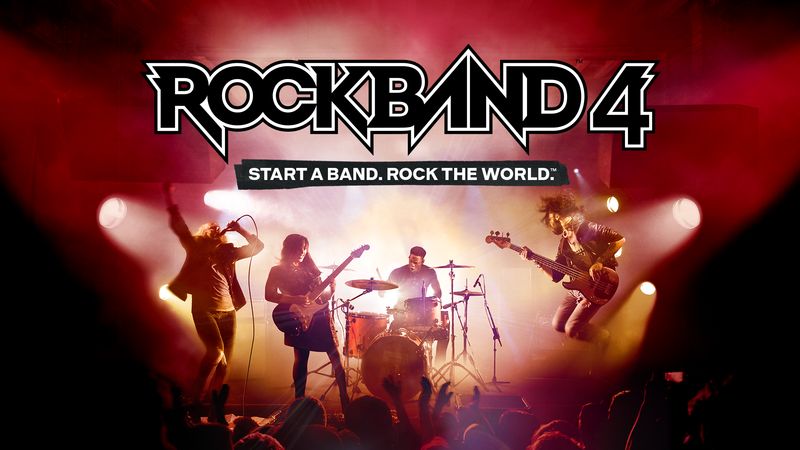 Throughout the years, Mad Catz has produced a wide range of wacky peripherals featuring distinctive colour schemes and striking designs. Popular creations like the R.A.T 3 mouse offer good tracking and an unusual shape. Of course, one important element of Mad Catz's business is the Rock Band series as they originally acted as the publisher. Given the roaring success of the previous titles, Mad Catz's financial standing rested on Rock Band 4's sales. Unfortunately, the latest entry fell short and has caused some major problems for Mad Catz resulting in a loss of $11.6 million for the financial year ending March 31st. This is a whopping 470 percent demise and dramatic transformation since the company was actually turning out a profit.
As a result of this dreadful situation, the company's headcount has been reduced from 219 to 133. Furthermore, Mad Catz is aiming to shift $8.3 million worth of stock within 120 days after parting ways with Harmonix, the developer of Rock Band 4. The company's CEO, Karen McGinnis told investors as transcribed by Seeking Alpha:
"We focused a substantial amount of our efforts across the organization this past year on executing the successful launch of Rock Band 4 in time for the 2015 holiday season, which negatively affected the development and launch timing of our other product lines. As a result, most of our other product categories experienced sales declines over the prior year,"

"Following the 2015 holiday season, Harmonix decided to take a different approach to holiday 2016, which included making changes to the hardware. After careful consideration, we informed Harmonix that Mad Catz would not invest additional development resources and tooling to design new hardware.

"As such, Harmonix decided to engage a new hardware partner, which they have the right to do based on the terms of our original contract. Our agreement with Harmonix has now been terminated.

"Although the overall Rock Band 4 program was incredibly disappointing for us, exiting the relationship with Harmonix at this time allows us to focus our efforts on the development and execution of our other exciting and profitable product launches."
Despite the horrendous financial situation, the company's CEO remains bullish and expects a turnaround in the near future:
"All the data head shows that consumer demand for Rock Band 4 should have been much greater than it ended up being. But that was a disappointment. It was an incredible disappointment actually for Mad Catz and we ended up taking and some large write-offs in Q4 because of it."
Hopefully, this is the case because it would be a shame to see the end of Mad Catz.