Mad Catz R.A.T. DWS Wireless Gaming Mouse Review
---
---
---
Peter Donnell / 3 years ago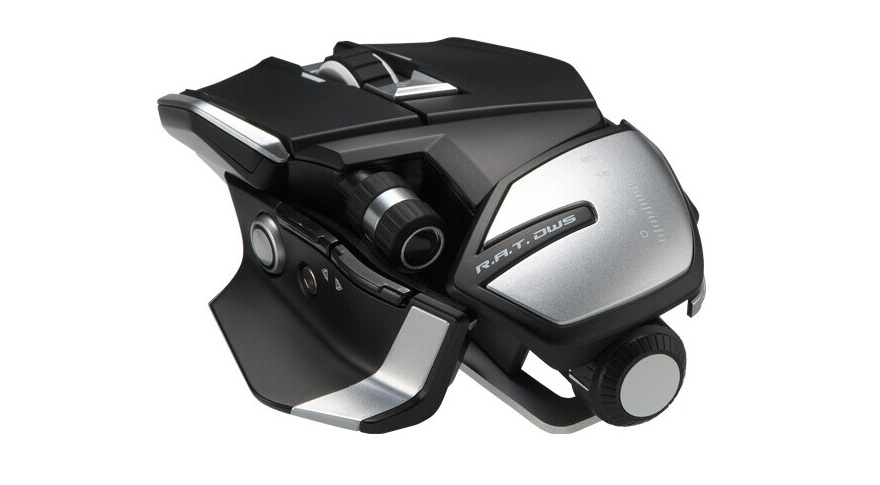 The Mad Catz R.A.T. series is the Marmite of gaming mice. It looks and feels unlike anything else on the market, and you either love it or you hate it. I really have found it to be a product that divides gamers. Myself, I love the design, and I've always found them to be rather comfortable too, especially the more advanced ones with adjustable ergonomics. They've had some success in recent months with the phenomenal R.A.T. 8+, which I reviewed here. However, now the R.A.T. is cutting the cables and going wireless, with the DWS Wireless Gaming Mouse.
Mad Catz R.A.T. DWS Wireless Gaming Mouse
Wireless gaming performance isn't the compromise it used to be, and Mad Catz certainly hasn't cut back on features for their latest gaming mouse. It comes equipped with the fantastic 60M DAKOTA mechanical switches, as well as the PAW3335DB Optical Sensor for truly high-end performance. You get a choice of both 2.4G and Bluetooth 5.0 connectivity, too, meaning you shouldn't have any issues getting it paired with your devices. However, despite all this, you still get around 300 hours of battery life! How did they do that, you wonder? There's no RGB LED lighting at all; isn't that a breath of fresh air?
Features
Highly-customized accessories
Mad Catz DAKOTA™ Switch – 2ms response time and 60M clicks
2.4G wireless and Bluetooth 5.0 connectivity
Up to 300 hours of optimized battery life
16000 DPI PAW3335DB optical sensor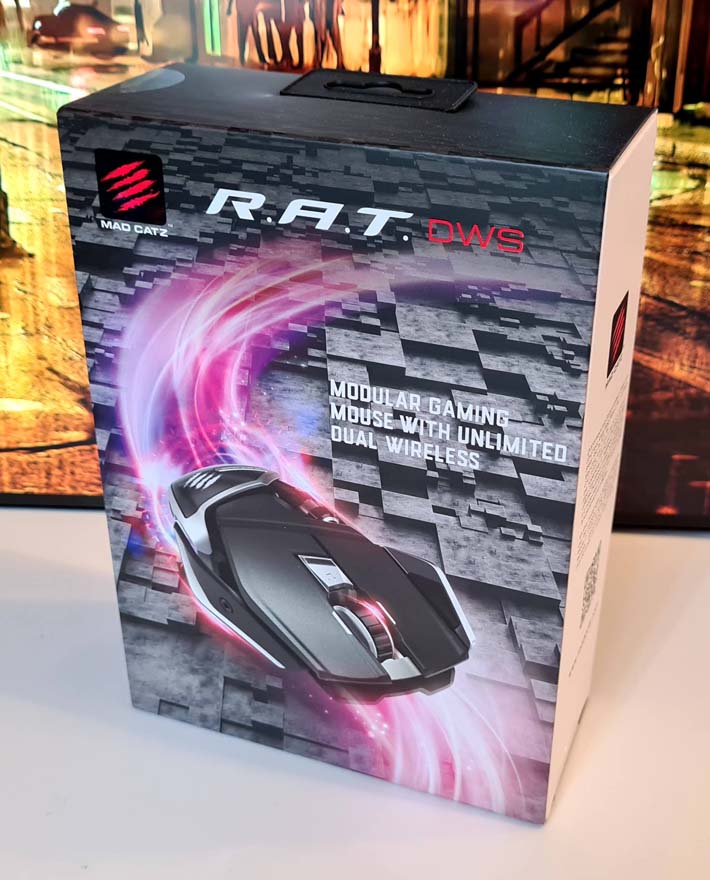 What Mad Catz Had to Say
"R.A.T. DWS is a triumphant return of the beloved Mad Catz R.A.T. wireless mouse. The additional and adjustable accessories fit different grip styles under every battle situation and are coupled with a dual-mode wireless connection that gives you the most convenient technique in gameplay. Equipped with the hyper-responsive 60M DAKOTA™ mechanical switch and the 16K high-end sensor, R.A.T. DWS achieves the ultimate performance, tracking ability, and longevity which other gaming mice can't compete with." – MadCatz