Major Concerns Raised Over Atari VCS Status
---
---
---
Mike Sanders / 3 years ago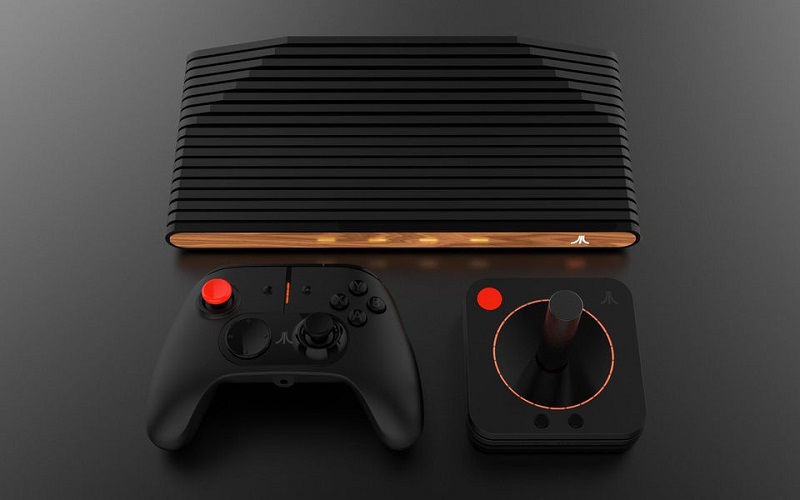 Major Concerns Raised Over Atari VCS Status
In July 2017, Atari announced that it was getting back in the business of creating consoles. The announcement was completely unexpected and was treated by many as a positive sign that after over 20 years of failure, the company might have been getting back on the right track. Fast forward us 15 months into the future (and a subsequent name change from the AtariBox to the Atari VCS), however, and the console is still nowhere to be seen. In fact, on the whole, it's all looking rather bleak.
It has led many to question if this console is ever going to be released or if it's starting to get more than a little sniff of yet another crowdfunding disaster.
The Ouya MK II
Back in March this year, I already began to express some concerns over the console. I even went as far as to call it the 'Ouya Mark II'. It seems, however, that the voices of discontent are growing and quite significantly. In addition to this, YouTuber 'Smash JT' has found that the company behind the Atari VCS is bizarrely aggressive in its attitude towards questions and criticisms over the console.
Referring back to my concerns in March, it should be noted that in the 7 months that have passed since then, we've literally had nothing to report about it. Zilch! Nada! Not what you want to hear about an upcoming console!
Lack Of Good Updates!
At present, the Indiegogo page is still active. That being said though, there has not been an official status update since August and even then, the details were somewhat alarming showing a very crude 'prototype' board. A board which, incidentally, may have had its serial number airbrushed off to hide the fact that rather than custom, it's entirely standard. Remember how they were supposed to have a fully operational prototype?…With many now expressing concern at the apparent lack of direction for the project, some are even beginning to strongly recommend asking for a refund on your pre-order now, before it's too late!
I don't want to sound downbeat on this system. I sincerely want Atari to be a name again! If I had a pre-order on this though… I think I'd be planning my exit strategy and quickly! This is still very much looking like another Ouya, except the Atari VCS may never release!
What do you think? Did you pre-order an Atari VCS? How do you feel about the project so far? – Let us know in the comments!