Manli Reveal Their GTX 1080 Ti Gallardo Graphics Card
---
---
---
Peter Donnell / 4 years ago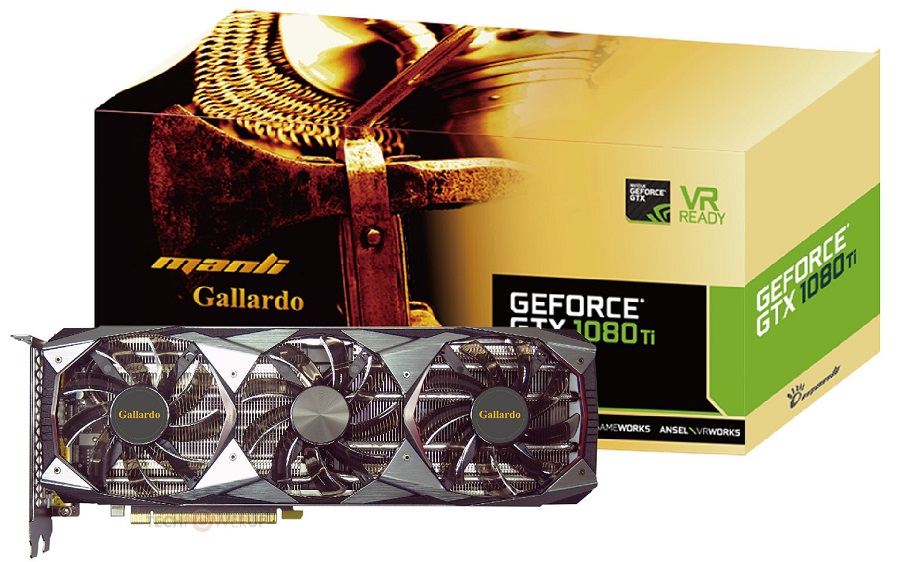 We don't see many graphics cards hitting the market from Manli, especially not here in the west. However, the Manli Technology Group Limited has just announced a new Nvidia GeForce GTX 1080 Ti Graphics card, and it looks interesting, for better or for worse.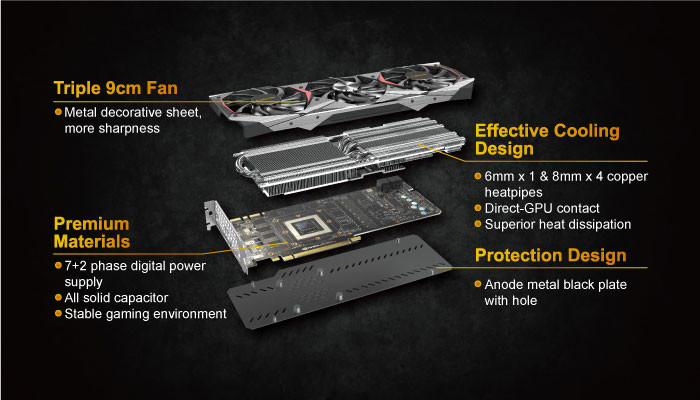 Manli GeForce GTX 1080Ti Gallardo
The new card takes the stock Nvidia GeForce GTX 1080 Ti and gives it a nice boost in performance. Named after the italian word and similarly named Lamborghini supercar "Gallardo", which is a word that means both "elegant" and "bravery" the card certainly has some naming credentials to live up to.
The new Manli GeForce GTX 1080Ti Gallardo comes equipped with three 90mm fans over a massive heat sink for extra cooling performance. That extra cooling means the card can be pushed harder too, and it comes with a 4% overclocked compared with a stock version; clock speeds are 1531 MHz, 1645 MHz GPU Boost, compared to 1480 MHz core, 1582 MHz GPU Boost reference.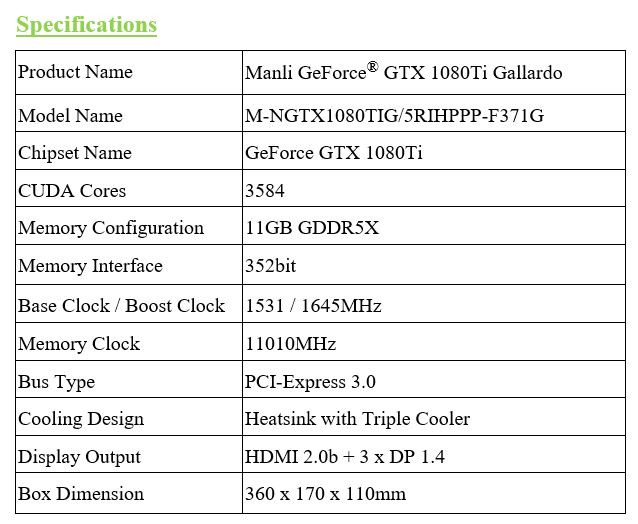 Hot or Not?
If this card has anything going for it, it's the name. However, I can't help but think that it looks fugly. I can't tell if that's a bad design, or if they need to fire the person who took the photograph. However, it's certainly not attractive from what we know. That being said, it's a powerful card with a triple cooler design. It should be a solid performer and there's certainly a market for it, as style is in the eye of the beholder.
Price and Availability
We don't have the price just yet but expect it to be a small premium over the stock card. We do not know the release market. The cards are certainly more popular in Asia, but some do find their way over to the western world. We'll update you as soon as we know more.