Mario Turns Evil in GTA V Mod Video
---
---
---
John Williamson / 8 years ago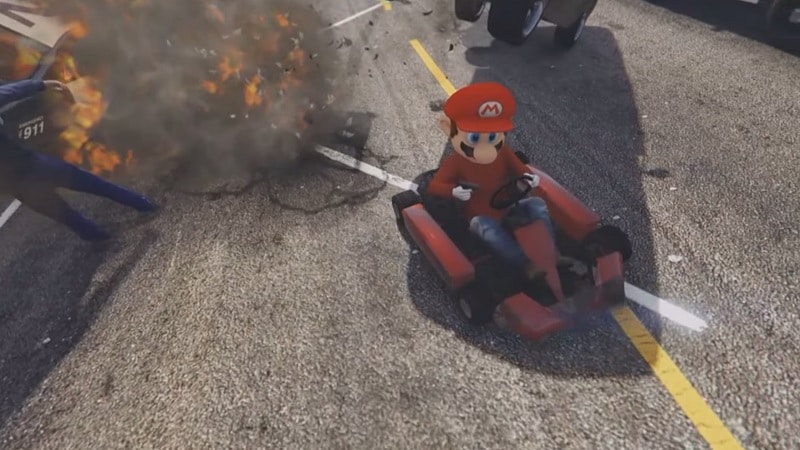 Nintendo's infamous mascot has always been heroically rescuing Princess Peach and foiling Bowser's evil plans for world domination. However, his risqué side has come to fruition in a hilarious GTA V fan-video which beautifully contrasts the child-friendly Nintendo art-style and brutal GTA gameplay. Mario has now replaced his menacing banana peels with an array of weapons which sees him run amok in GTA V's hectic world. Mario engages in speeding, drive-by shootings and unbelievable confrontations with the police.
The theme revolves around the Mario Kart and Mario Mask mod which are both freely available via the YouTube video page. Unfortunately, the graphical assets are lacking in sharpness and fairly low-resolution. This is to be expected given the old source of the Mario textures. Although, this doesn't really impact on the mod's hilarity factor in motion as you become so embroiled with the action. It's certainly interesting to see Mario's hidden evil side and makes me ponder what Nintendo games would be like without their focus on child-friendly entertainment.
GTA V's longevity is significantly improved by a wealth of user-mods and this has to go down as one of my favourites. I'd like to see the police models replaced by Toad, and Luigi to exemplify Mario's turn to the dark side!
What is your favourite GTA V mod?