Mass Effect Legendary Edition Causing Crashes and Lacking Features
---
---
---
Peter Donnell / 2 years ago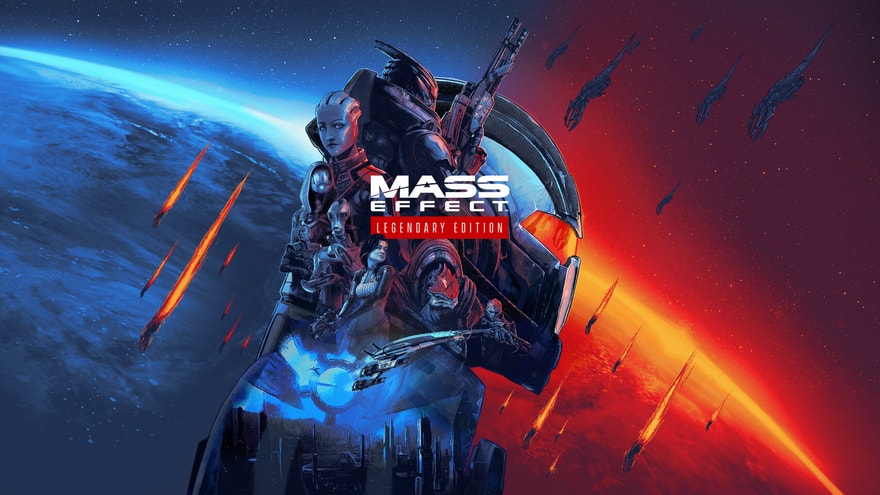 I've been hyped to replay the Mass Effect series. Sure, the franchise has had its ups and downs, but personally, I put in hundreds of hours into the trilogy and really enjoyed the world and characters within. I even enjoyed the fourth game, if I'm honest, but I will admit that it was somewhat forgettable and should have been so much more. This week saw the re-release of the trilogy with a few new bells and whistles to bring it into the modern age.
Mass Effect Legendary Edition
Unfortunately, and I guess predictably, as this happens with just about any game these days, it's not been smooth sailing for some. Threads are already popping up on forums and reddit listing a range of issues that are cropping up.
"This is a warning to anyone else looking to pick this up on PC, you might want to wait. ME1 LE is crashing quite frequently – it's driving me mad. Happens walking around on Citadel and spontaneously when interacting to talk with NPcs. The game just disappears, but I can hear the sound. In task manger it is not responding and I have to force quit and reload. I'm not alone, there's plenty of negative reviews on steam, and reports on EA forums. It's a frustrating experience as the game looks good and I really want to finally play this series. But I can't take the frequent crashes." said redditor octatone.
It's certainly not an isolated issue, with similar reports from other users. However, it doesn't appear to be everyone, as is often the case with bugs, they crop up for many, but not all users.
Steam users aren't getting away too easy either. The Steam version of Mass Effect Legendary Edition still launches the EA client, but it appears that quite a few users can boot the game once, then the Origin client just crashes or refuses to open from Steam; we're not sure of a fix for this issue at this time.
Furthermore, Steam reviews are showing general disappointment in the lack of QOL features one would have expected from a PC remaster like this. Mass Effect Legendary Edition lacks true 21:9 support, as all cutscenes and conversations are in 16:9 pillar boxes; I can understand that given the source material. However, the constant changing of aspect ratios is said to be disorientating. Furthermore, there are no real graphics options for the game, it has forced mouse acceleration, no FOV slider, etc. Steam reviews are currently "Very Positive", though, but with around 2500 positive and nearly 600 negatives, there's clearly room for improvement here.
Thankfully, the game has stunning 4K visuals, frame rates are stable, and it's a noticeable step up from the original release. Have you tried it yet? Let us know what you think. For me, I'll do what I always do, wait a couple of months for all the patches, mods and more, then play it when it is at its best!