MasterFrame 700 – The INSANE Watercooled Gaming PC Is COMPLETE!
---
---
---
Ben Enos / 3 years ago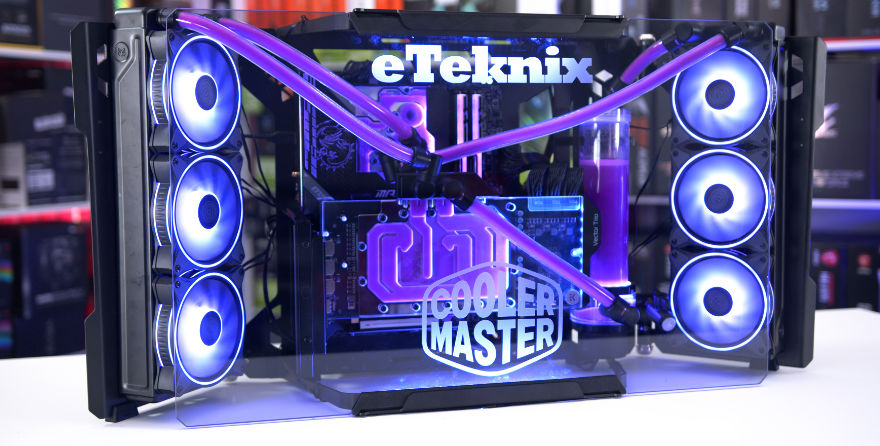 Cooler Master has recently released their new MasterFrame 700. The MasterFrame 700 is an open-air frame case that can be used as a highly customizable test bench or a show build case to help show off some lovely hardware. For those looking to show off the latest and greatest hardware, it comes with a tempered glass front panel and can house up to an E-ATX motherboard, and a whole lot of other hardware. Those looking to use it as a test bench will be happy to see the wings on each side are easily moved and can be tightened into the place of your preference. The customization options it offers in either configuration are almost endless, and users will no doubt have an enjoyable time getting it set up just as they want.
INSANE Watercooled Gaming PC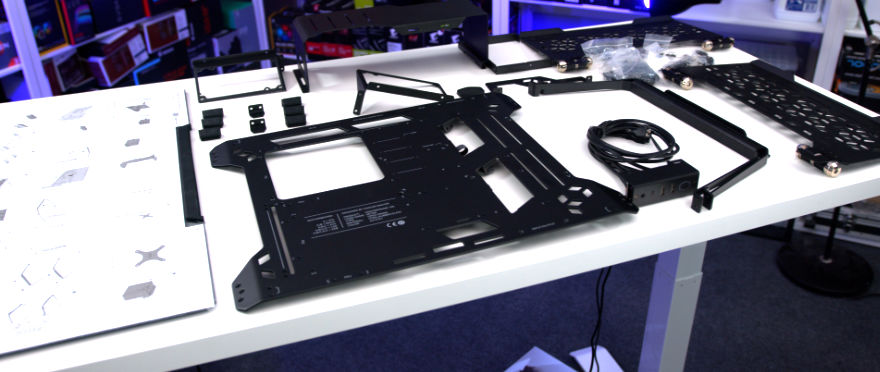 Alongside its E-ATX motherboard support, you can fit a ridiculous amount of other hardware on the MasterFrame 700 as well. It features support for dual ATX PSUs, up to four 3.5″ HDDs and three 2.5″ SSDs or a total of up to seven 2.5″ SSDs (HDD/SSD configuration will depend on how many PSUs you are using), up to three rads (360mm/360mm/420mm), pump/res combos and will still allow you to throw in a triple-slot graphics card should you need to.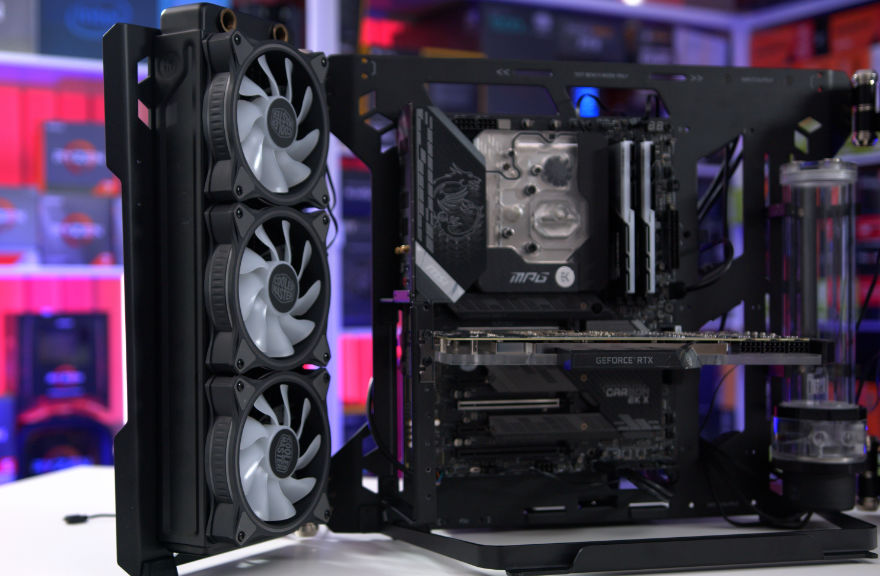 Build Specifications
For our build, we have used the following hardware:
We have chosen this hardware specifically for this build to allow us to fully showcase what Cooler Master is trying to accomplish with the MasterFrame 700. We have even previously reviewed the MSI MPG Z590 Gaming Carbon WIFI Motherboard and will soon be doing a review on the EK X version now that we have used it in this build.
Thoughts and Final Build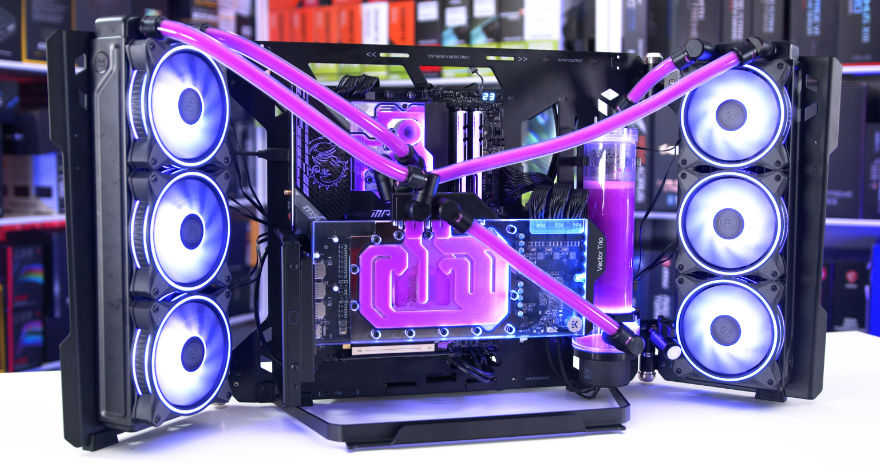 As you will see, we have gone with a purple theme for our build as we felt this best represented Cooler Master and their current colour scheme. We have also chosen to go with the more showcase style build as we felt this would best show off all the components and really showcase what the MasterFrame 700 is all about. While we have gone with a more showcase type build, we have still gone down the soft tubing route as this allows us to easily remove components without having to tear the whole build down, such as you would do with a test bench. To add a bit more of an aesthetic appeal, we have added vinyl logos to the tempered glass front that give off an etched glass vibe.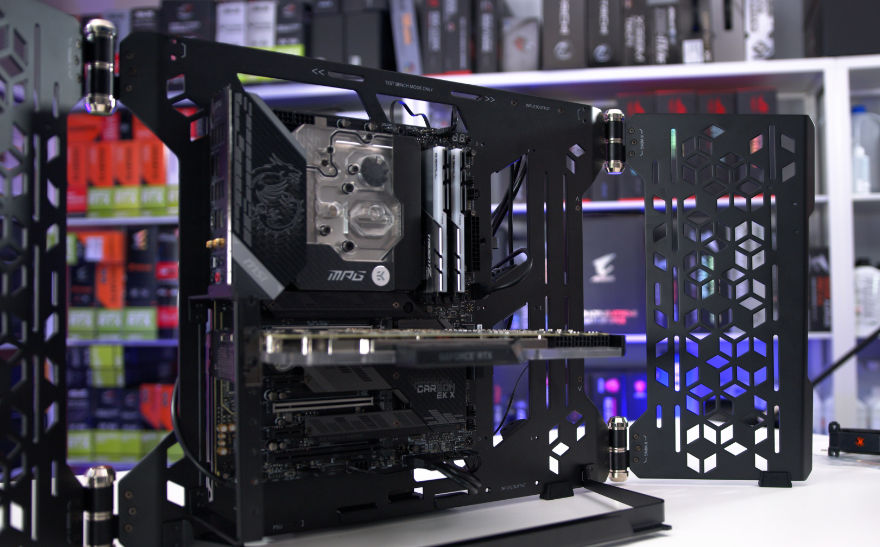 No build is without its own little niggles, but overall, the MasterFrame 700 was a fairly straight forward build. We can say that it would be nice for the instructions to be a bit clearer as they only really have images and no text to explain what you are looking at. We do know most people buying this case will likely have some tech knowledge and be able to figure most things out. However, should they not, clearer instructions would be lovely. Other than that, everything was fairly straight forward as mentioned and this is one of the easier builds we have been working on over the last few weeks.
Cooler Master MasterFrame 700 Build Video
Make sure to check out Andy in action in the video below to see the complete build process and the outcome. You won't want to miss this! Also, let us know in the comments what case you are using and what your thoughts are on the MasterFrame 700.
Price and Availability
For in-depth specifications, please visit the official Cooler Master MasterFrame 700 product page here. Looking to purchase? Check it out on:
AMAZON UK – £179.99: https://amzn.to/3uE53Jn
AMAZON US – $199.99: https://amzn.to/3wynJfn