Mastermind Behind €1B Cyber Bank Heist Arrested
---
---
---
Ron Perillo / 5 years ago
That is A Billion Euros with a 'B'
Europol announces that the mastermind behind a massive organized crime bank robbery has been apprehended. However, this is not just the typical bank heist, but a cyber criminal responsible for the loss of over €1 billion. This leader is behind the crime gang responsible for the Carbanak and Cobalt malware attacks. Which targeted over a 100 financial institutions worldwide.
His arrest in Alicante, Spain follows a complex investigation involving various groups. This includes the Spanish National Police, with the support of Europol, the US FBI, the Romanian, Belarussian and Taiwanese authorities and private cyber security companies.
Who Were The Targets of These Attacks?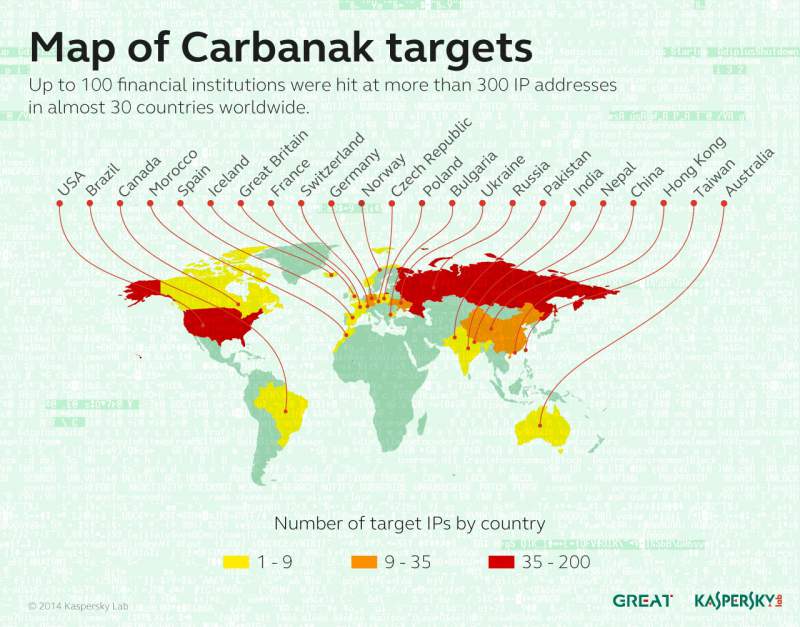 The coordinated effort is necessary considering the scale of the robberies.  In fact they have hit over 100 financial institutions in over 30 countries worldwide. US and Russian financial institutions were the largest targets. However, there were targets across six continents.
How Did the Cybergang Hit Targets?
Kaspersky Security outlines how exactly these robbers pulled it off in their blog. The crime group started its activities in late 2013 by launching the 'Anunak' malware campaign. This targets financial transfers and ATM networks of financial institutions around the world.
The Anunak malware then evolves into 'Carbanak. Which saw action until 2016. This then evolves into attacks using tailor-made malware based on the Cobalt Strike penetration testing software. The Cobalt malware alone cost €10 million per heist.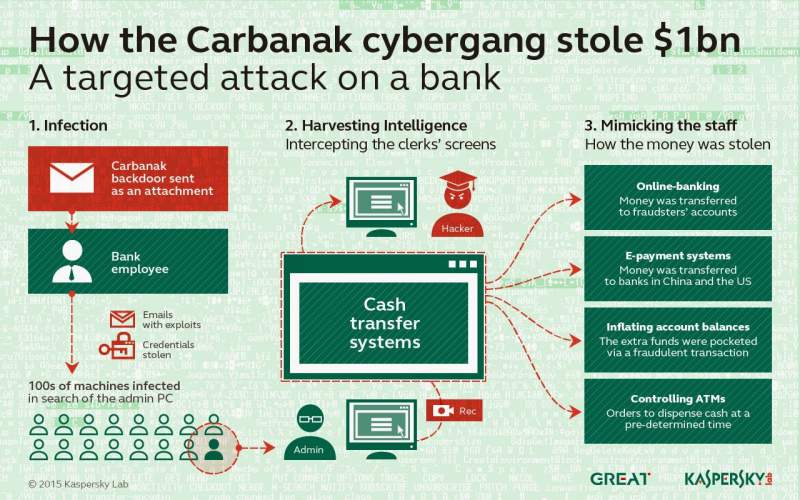 Alternatively, Europol also has their own infographic outlining the methods of the group. Pointing out that cryptocurrency conversion is necessary to hide the trail on the tail end.