May Hardware Deals
---
---
---
Peter Donnell / 1 month ago
RYZEN 3 4300G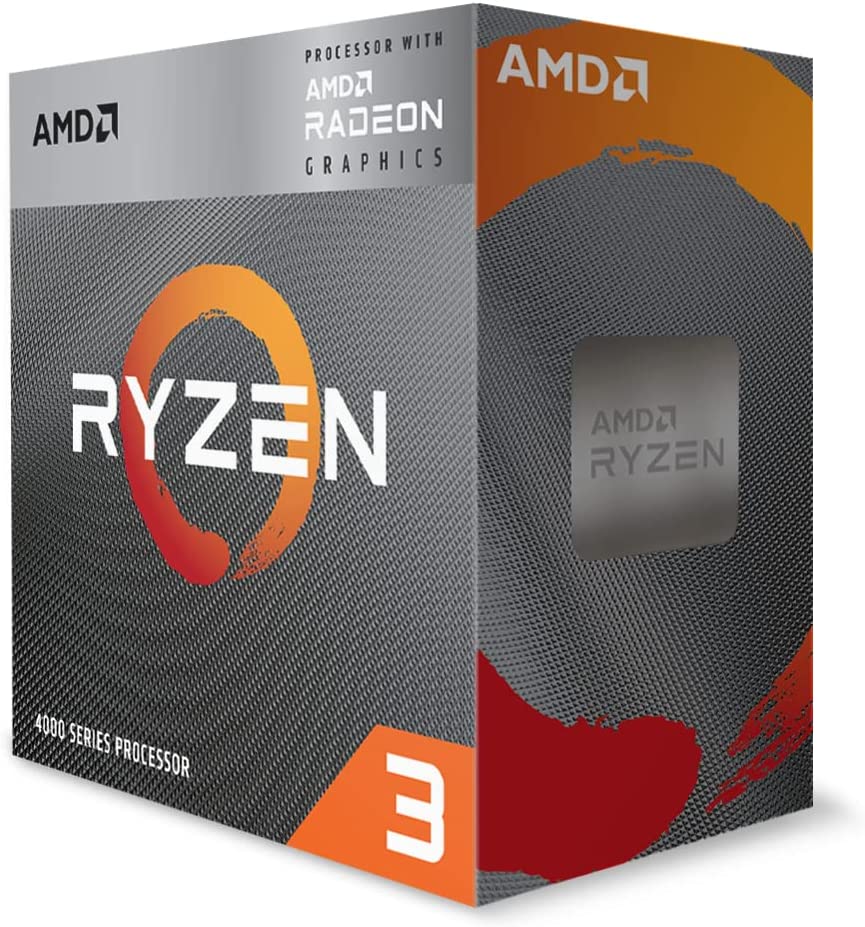 The AMD Ryzen 3 4300G is a desktop processor with 4 cores, launched in July 2020. It is part of the Ryzen 3 lineup, using the Zen 2 (Renoir) architecture with Socket AM4. Thanks to AMD Simultaneous Multithreading (SMT) the core-count is effectively doubled, to 8 threads. Ryzen 3 4300G has 4MB of L3 cache and operates at 3.8 GHz by default, but can boost up to 4 GHz, depending on the workload. AMD is making the Ryzen 3 4300G on a 7 nm production node using 9,800 million transistors. The silicon die of the chip is not fabricated at AMD, but at the foundry of TSMC. You may freely adjust the unlocked multiplier on Ryzen 3 4300G, which simplifies overclocking greatly, as you can easily dial in any overclocking frequency.
Was £97.49 Now £89.99

---
AMD Ryzen 5 5600X Processor
When you have the world's most advanced processor architecture for gamers and content creators, the possibilities are endless. Whether you are playing the latest games, designing the next skyscraper, or crunching data, you need a powerful processor that can handle it all—and more. Hands down, the AMD Ryzen™ 5000 Series desktop processors set the bar for gamers and artists alike.
AMD Ryzen™ 5000 Series processors power the next generation of demanding games, providing one of a kind immersive experiences and dominate any multithreaded task like 3D and video rendering2, and software compiling.
With great processing power comes the bleeding-edge technologies to support. All AMD Ryzen™ 5000 Series processors come with a full suite of technologies designed to elevate your PC's processing power including Precision Boost 2, Precision Boost Overdrive3 and PCIe® 4.0.
Was £299.99 Now £169.99

---
AMD Ryzen 7 5800X3D
Crème de la crème. Absolute king of gaming, fastest in the world. This new CPU is for the true gaming enthusiast, whether you play AAA games or fast paced Esports, the new 5800X3D will deliver insane framerates.Besides offering 8 Zen3 cores with 16 threads, introducing the newest packaging technology, 3D V-Cach e, to enable 3X the amount of L3 Cache for 100MB total.L3 Cache helps significantly in gaming performance. Having more than 3X that compared to a regular 5800X or even more vs. our competitors.Note:- 5800X3D on current AM4 boards > It will boot on any AM4 chipset with a BIOS that supports 5000 series (so even older AGESA than 1.2.0.5 for example). Then you need to update to a BIOS that has 1.2.0.6b or newer for full 3D V-Cache support.Specification:- Base clock: 3.40GHz- Boost clock: 4.50GHz- Total Cache: 100MB- Architecture: Zen3- PCIe Ready: Gen4- TDP: 105W- Onboard Graphics: NO- Warranty: 3yr
Was £449.99 Now £349.99

eTeknix uses affiliate links, which means we may earn commission from our links.