Mechwarrior 5 Game Play Trailer Is Released
---
---
---
Mike Sanders / 5 years ago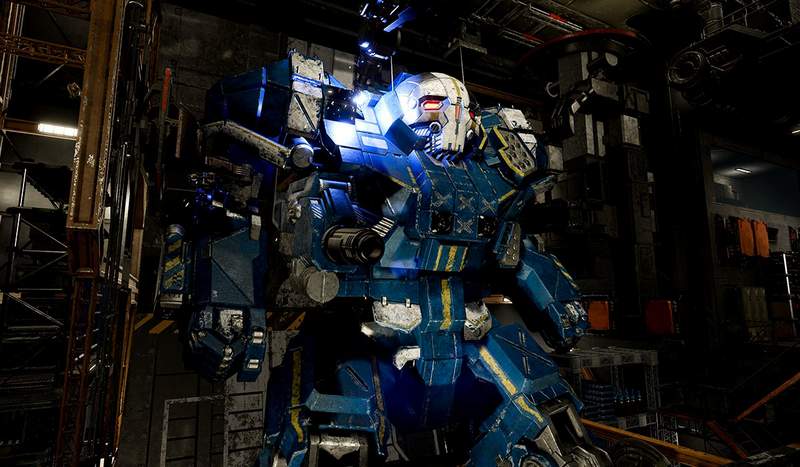 Mechwarrior 5
It has been a long time since a MechWarrior game was released. Personally, I can still recall playing the original and 2 on PC many, many, years ago. I must admit, I wasn't very good at either game and generally tended to spend my time creating custom mechs with rocket packs and seeing just how crazy the flying (and landing) mechanics could be.
We have known for some time that a brand new MechWarrior game was coming, well, a single player game. There has of course been the online version. Following the announcement though, news, until now has been rather sparse in what we would expect for the game.
We do, now, however, have some great news. A brand new gameplay trailer has been released showing over 2 minutes of footage from the games and, of course, everything we all way to see, robots fighting!
An update to a longstanding franchise
It's incredible when you think of it, but MechWarrior as a series is amazingly old. Probably older than many of you reading this. The original game release on PC in 1989 and in the near 30 years that have passed since it is somewhat incredible to think this series has only seen 3 official sequels and 1 online game. Yes, there have of course been spiritual successors or indeed outright rip-offs, but the main series itself, despite receiving a new game as can be seen in the gameplay above, have probably not had the attention it deserved during that time.
What we know of the new game so far is limited to what we can see in the gameplay trailer and that a release is expected in 2018. I am monitoring the process of this game with some interest and I sincerely hope it will be able to replicate the fun and urgency of the original.
What do you think? Have you played any of the previous Mechwarrior games? – Let us know in the comments!
Support eTeknix.com
By supporting eTeknix, you help us grow. And continue to bring you the latest news, reviews, and competitions. Follow us on Facebook and Twitter to keep up with the latest technology. Share your favourite articles, chat with the team and more. Also check out eTeknix YouTube, where you'll find our latest video reviews, event coverage and features in 4K!
Check out our Latest Video