Meet Blue Jay – The Beer Serving Drone
---
---
---
Gareth Andrews / 7 years ago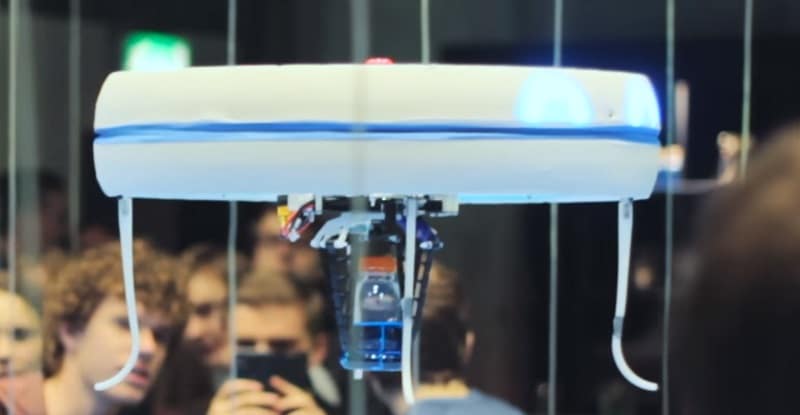 Drones are being used for all kinds of reasons these days, from creating entirely new sporting events to delivering your Amazon deliveries. While some are wary about the risks they put forward, people are often looking at new ways we can use drone technology to help make our lives easier. Introducing the "Blue Jay", a drone that can now serve you beer!
That's correct, there's a drone that's been specifically designed to fly indoors, and to celebrate their 60th Birthday the people behind the idea at the Eindhoven University of Technology have showcased just how the Blue Jay could be used every day in every house.
To show off their indoor drone, the Blue Jay is being used as part of the world's first "drone café", with nine months of work and twenty students developing the drone that picks up your orders and brings them to your table. Ever feel like your server is going a bit slow? The Blue Jay uses a batch of sensors to make sure that its claw can pick up and deliver your drinks to you safely inside your own house or at a restaurant.
Tap a screen at your table and have a drink delivered to you by drone? Who would love to sit in that pub all day and who would be scared of the constant barrage of drones flying overhead?