Meet The Electric Supercar – For Kids
---
---
---
Ryan Simmons / 7 years ago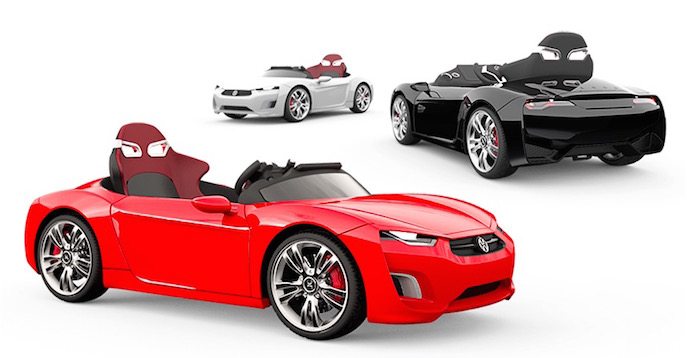 Want your little boy or girl to be the coolest kid in the neighbourhood? South Korean company Henes has announced the F870 – the electric supercar for kids.
This thing really is a miniature supercar, including shock absorbers, coil-spring suspension, differential steering, a leather racing-style seat and a and a 7-inch Android tablet entertainment system. It also has something a real supercar doesn't have – remote control. Yes, while you may be to old to fit in this thing, you can control it via a dedicated Bluetooth Controller.
The currently yet-to-be released F870 will set parents back anything between $895 and $1,000, perhaps a reasonable price considering the usual cost of similar yet low-tech electric ride-ons. Still, it is rather garish isn't it?
Source: The Verge