Meet Erica, the Most Advanced Autonomous Android Yet! (VIDEO)
---
---
---
Ron Perillo / 6 years ago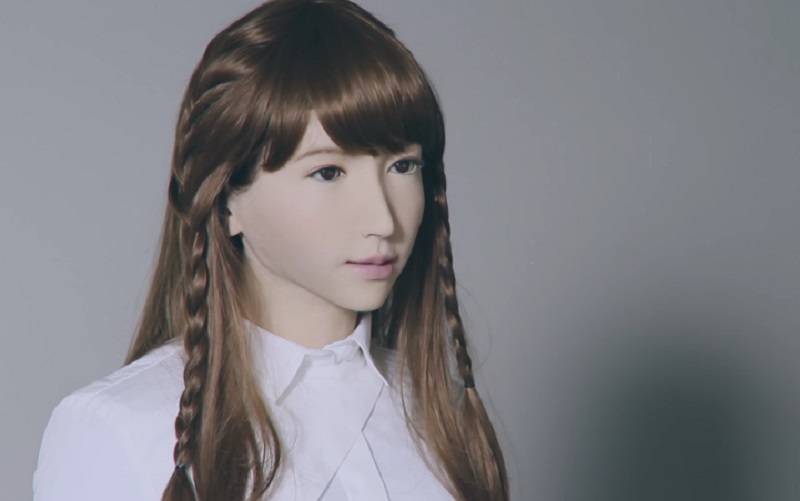 Famed robotics expert Dr. Hiroshi Ishiguro, together with his colleague Dr. Dylan Glas are introducing their latest creation Erica to the world. She is a life-like android, designed to look like a 23-year old Japanese woman with long hair and although she has limited mobility, has an autonomous artificial intelligence that allows her to converse with humans. Erica is the result of the most funded scientific project in Japan called "JST Erato", combining the efforts of Osaka and Kyoto universities as well as the Advanced Telecommunications Research Institute International.
The Japanese Ishiguro explains, believe that everything has a soul, so the scientific project is a philosophical pursuit for them as it is a technological one. They are interested in finding out what it means to be human with this project, and Ishiguro believes that Erica is the key to our further understanding of human existence. Her autonomous artificial intelligence has been crafted and curated by Dr. Dylan Glass for the past two years now, giving her a personality and even a sense of humour.
Erica's skin is crafted from silicone and most of her mobility currently is designed so she can appear to be realistically involved in a conversation (her upper body is limited to 20-degree freedom). She is outfitted with 14 infrared depth sensors, face-recognition capability and a pair of 16-channel microphone arrays so she can hear sounds, localise where it's coming from and recognise when conversations are initiated or taking place. In the exclusive interview from The Guardian, Erica is asked about her hopes and dreams, admitting a self-awareness of her limited mobility and hoping to leave the room she is in one day and see the world. Ishiguro and Glas have a similar goal with creating autonomous androids like Erica; they wish to create androids that can think, act and do everything completely on their own and one-day release them into society so they can live with us.