Memory Scaling On The AMD Kaveri A10-7850K APU
---
---
---
Ryan Martin / 8 years ago
Productivity Performance
---
Handbrake
HandBrake is a tool for converting video from nearly any format to a selection of modern, widely supported codecs. Download here.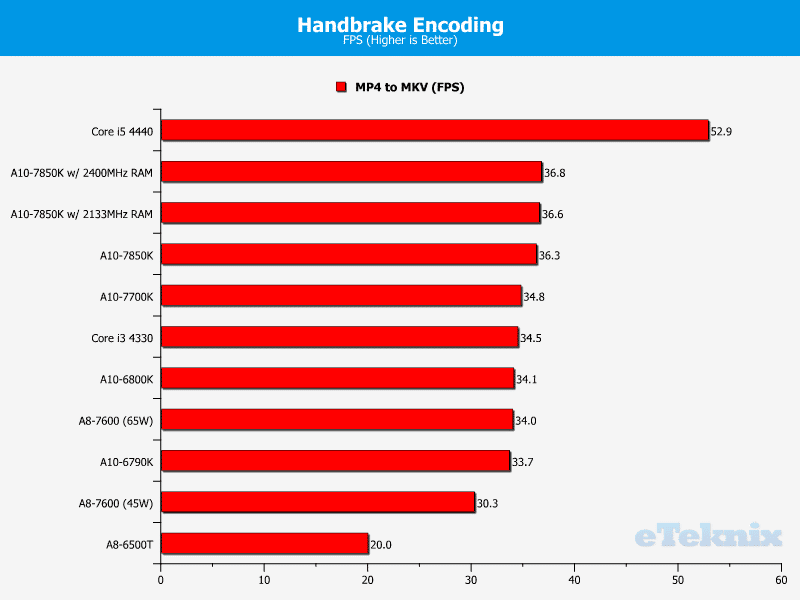 Encoding is a very CPU centric process but we still saw a slight boost in performance, however we're talking around 1.5% which is really small.
Adobe Photoshop CC
Just about every creative digital project has Photoshop CC at its core. The world's most advanced image editing app lets you enhance, retouch, and manipulate photographs and other images in any way you can imagine. Download here.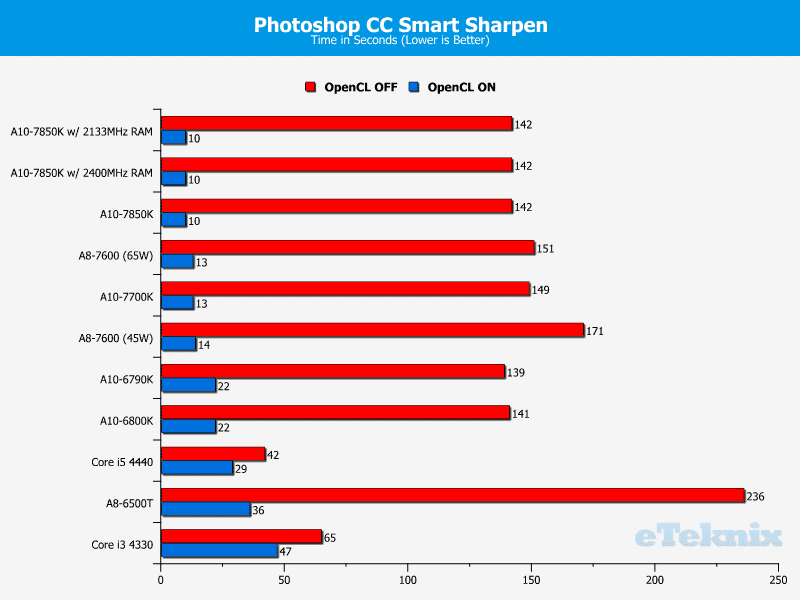 In Photoshop we saw identical results mainly due to the margin of error in our testing. The memory scaling doesn't make enough of a difference to the GPU in this short benchmark.
LibreOffice
LibreOffice is the free power-packed Open Source personal productivity suite for Windows, Macintosh and Linux, that gives you six feature-rich applications for all your document production and data processing needs: Writer, Calc, Impress, Draw, Math and Base. Support and documentation is free from our large, dedicated community of users, contributors and developers. Download here.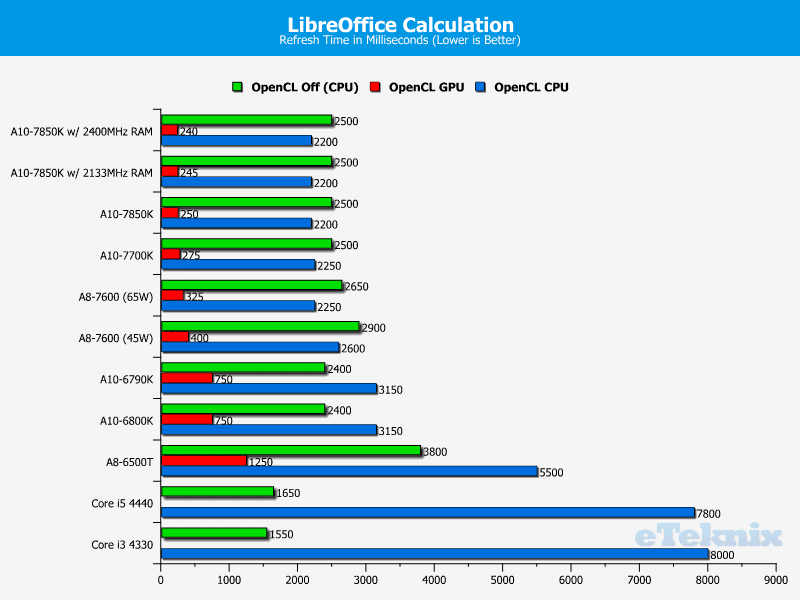 We saw very slightly improvements in LibreOffice on the GPU benchmark, the CPU ones remained static. We think there would be more performance to gain from overclocking, something we'll address later.
MuseMage
Musemage is the world's first fully functional GPU-powered photo editing software with advanced features and simple user interface. Thanks to the GPU accelerated filters, musemage has ultra fast speed and real-time visual feedbacks. Download here.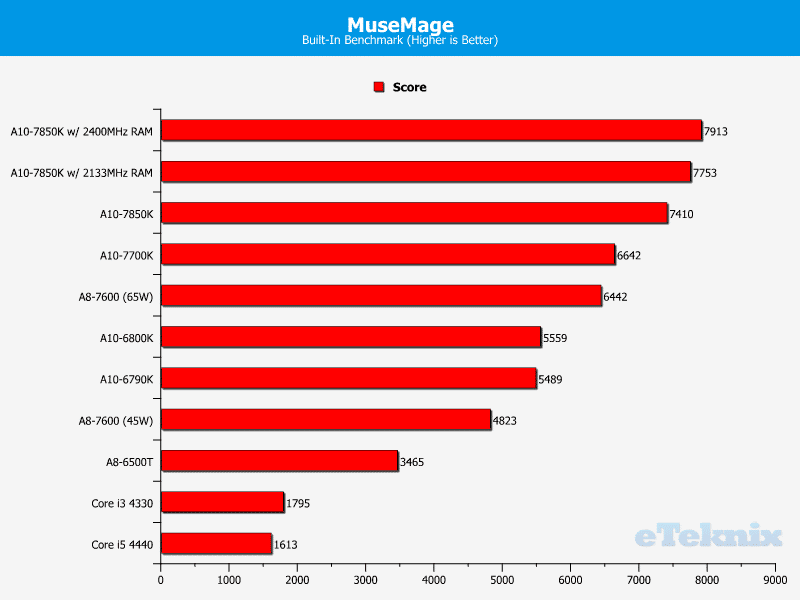 MuseMage showed the kind of scaling we really wanted to see. Being a totally GPU accelerated photo editing program it scaled really well.