Memory Scaling On The AMD Kaveri A10-7850K APU
---
---
---
Ryan Martin / 8 years ago
Gaming Performance
---
 3DMark11
3DMark 11 is a DirectX 11 video card benchmark test for Windows that is designed to measure your PC's gaming performance. 3DMark 11 makes extensive use of DirectX 11 features including tessellation, compute shaders and multi-threading. Download here.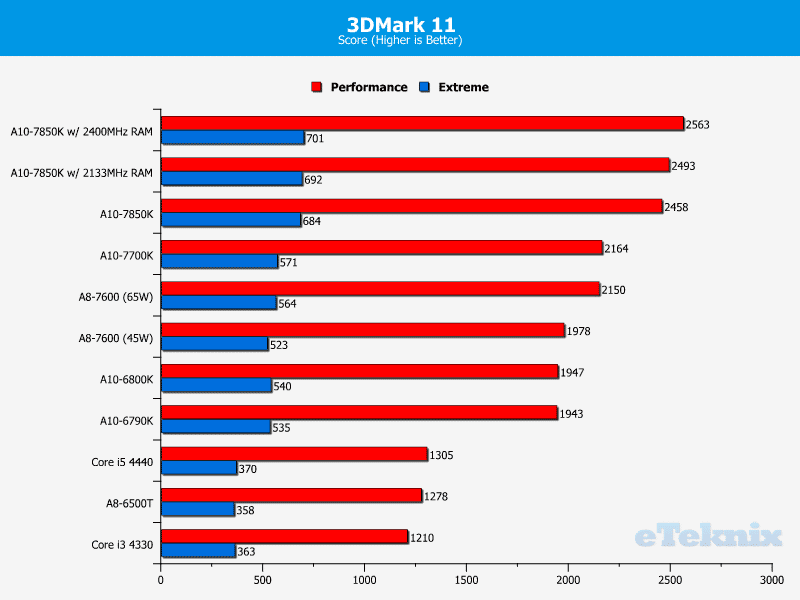 3DMark 11 was fairly unresponsive to memory frequency rises suggesting it isn't a bandwidth intensive benchmark.
3DMark
The new 3DMark includes everything you need to benchmark your hardware. With three all new tests you can bench everything from smartphones and tablets, to notebooks and home PCs, to the latest high-end, multi-GPU gaming desktops. Download here.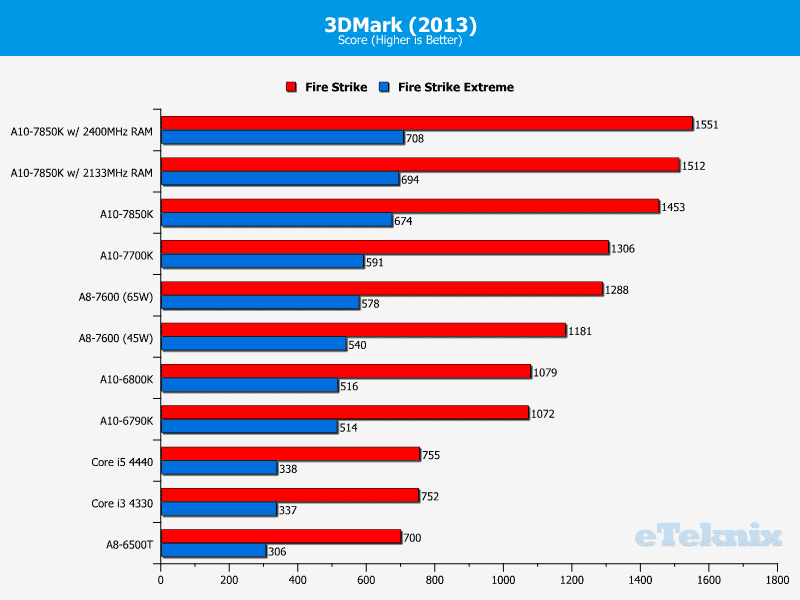 3DMark showed more scaling from the memory increases, around 7% between 1866 and 2400MHz – still nothing amazing though.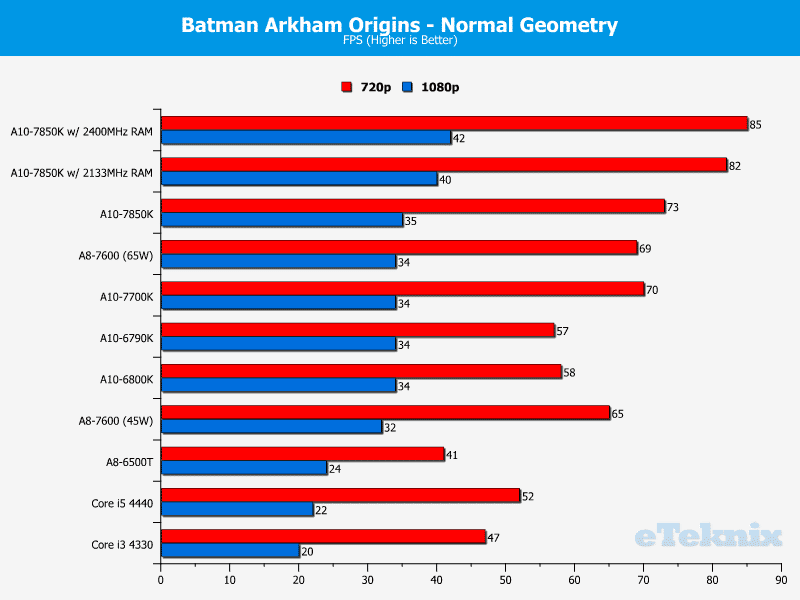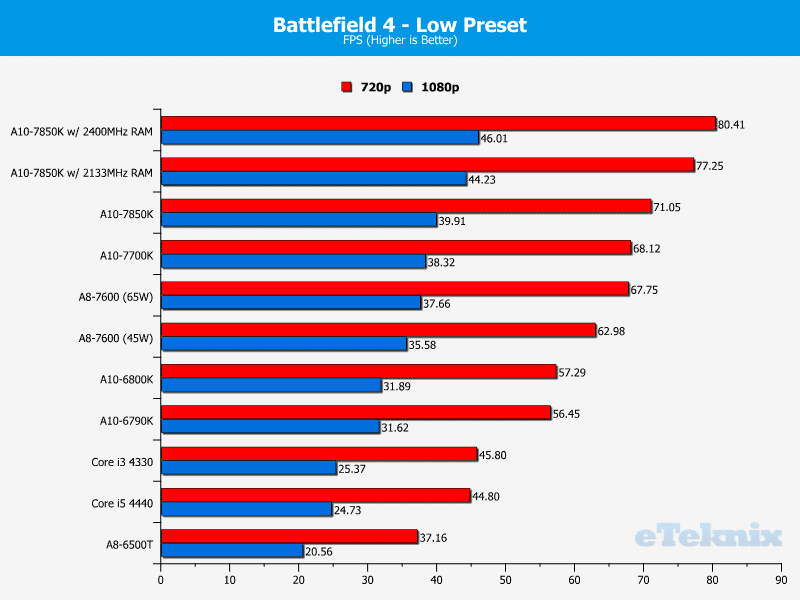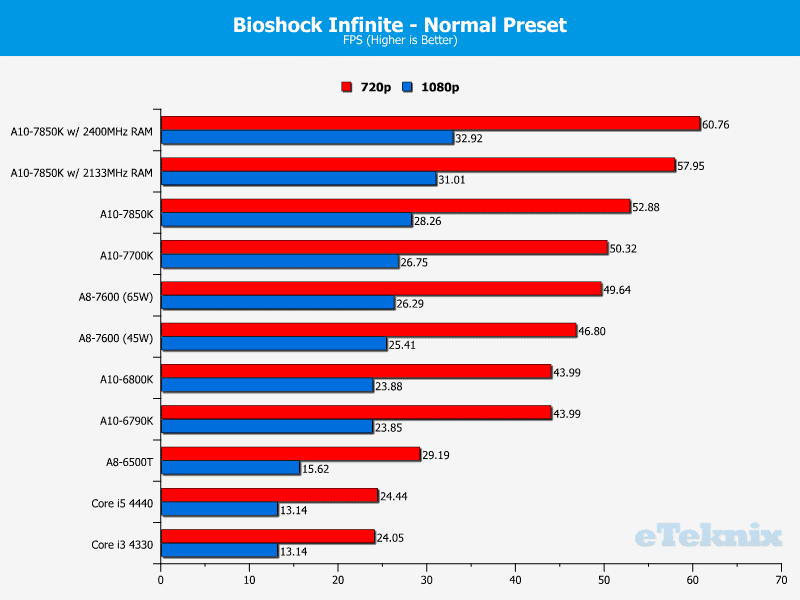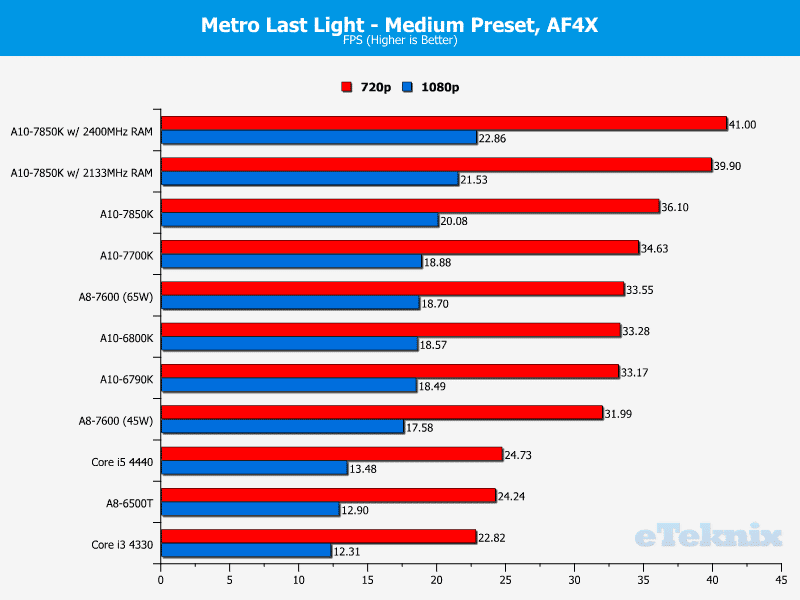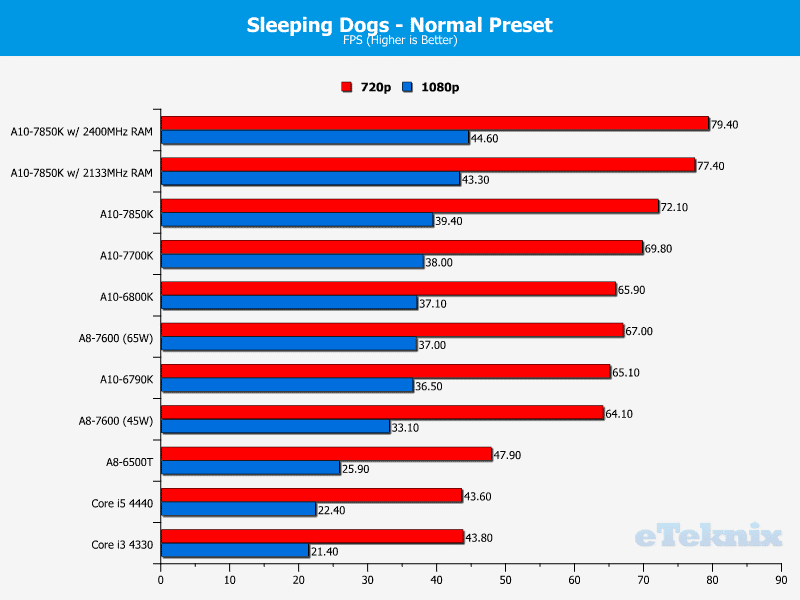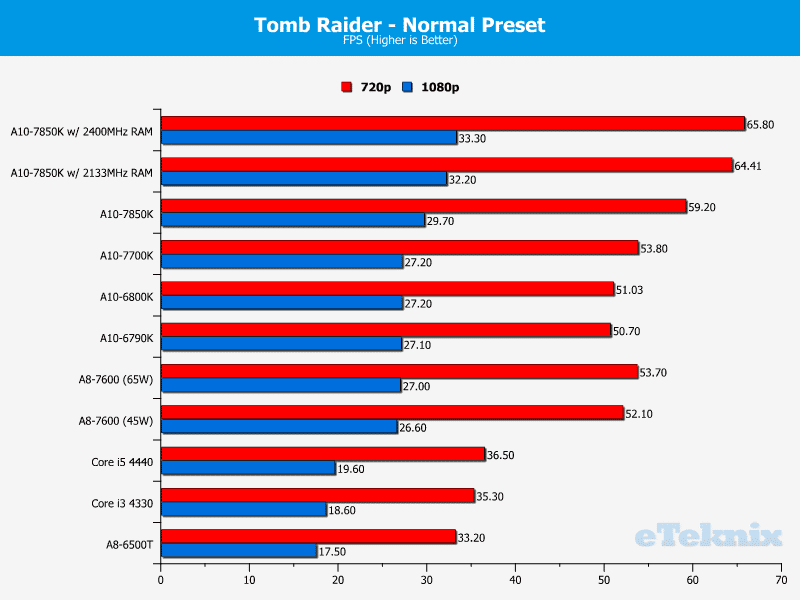 In gaming was where the real wins came. Across the board we observed significant jumps in frame rates of 10-30% in most games. The biggest jumps occurred between 1866 and 2133, there was a case of diminishing returns after 2133MHz.