Mercedes to Replace Factory Robots with Human Workers
---
---
---
Ashley Allen / 5 years ago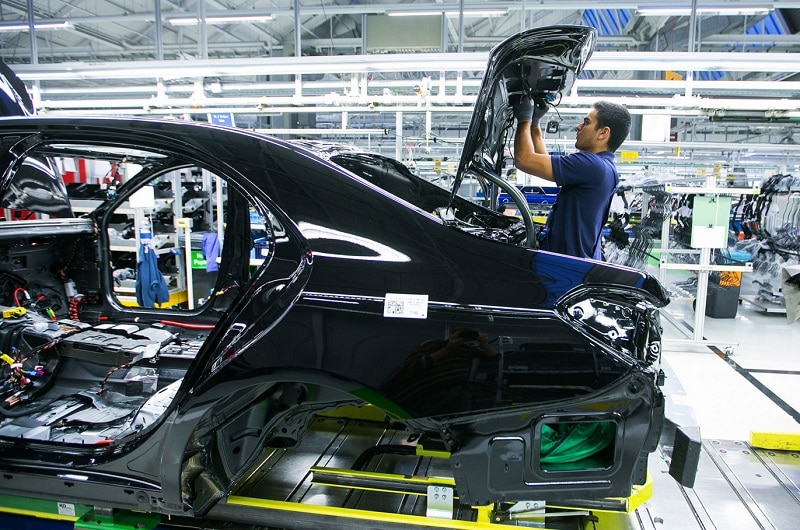 With robot dominating manufacturing processes, and estimates suggesting that automation could make up to half the world's human population unemployed within 30 years, and that one-third of jobs in the UK will be done by robotic or artificial intelligence systems by 2035, car-maker Mercedes has announced the surprising move of replacing its production line robots with human workers. The decision was made, Mercedes told Bloomberg, in order to support its full array of customisable options available to customers.
"Robots can't deal with the degree of individualization and the many variants that we have today," Markus Schaefer, Head of Production for Mercedes, told Bloomberg at the Daimler AG's Sindelfingen factory. "We're saving money and safeguarding our future by employing more people."
Schaefer, who is heading up the new customisation initiative, is also aiming to reduce production time from 61 hours per vehicle to 30 hours, and he believes that human staff can adapt to the range of customisation options quicker than an automated production line can.
"The variety is too much to take on for the machines," Schaefer added. "They can't work with all the different options and keep pace with changes."
While the company will not eschew robots and automation entirely, its remaining mechanical systems will become smaller and more flexible to allow workers to utilise them for various purposes.
Mercedes hopes that its new E-Class model, available this March, will spearhead both its customisation portfolio and its return to using human workers.