Met Office Release Image Showing Summer Impact On Britain
---
---
---
Mike Sanders / 5 years ago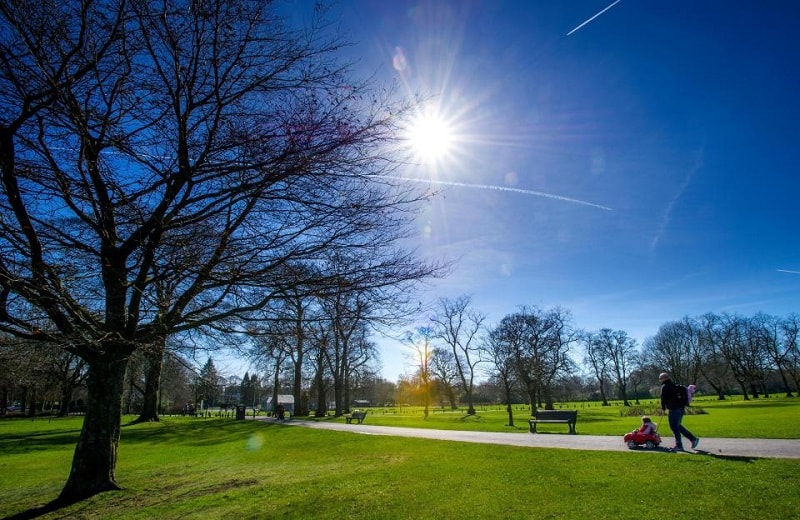 Met Office Release Image Showing Summer Impact On Britain
Yes, I know it's a cliche, but we do love to talk about the weather in Britain. It's the simplest go-to for small talk and avoiding the possibility of discussing anything even mildly controversial with friends of strangers. For anyone not from the UK, consider it our defence mechanism for being polite while remaining distant.
At the moment though, Britain is right in the middle of what will likely be one of the hottest Summers on record. To highlight this, in a report via Metro, the Met Office has released an image showing just how much the country has changed due to the excessive sun.
Quite A Change In Just 3 Months
William Blake once described Britain as being a 'green and pleasant' land. Well, if my lawn is anything to go by, it's more of an off-brown and unpleasant land. In the image below though, it's quite shocking just how much of an impact the last of rain has had on our little island nation.

The images show just how much the landscape has changed in just a 3 month period. The first image on the left was taken in May with the 2nd taken this month. This is in no small part due to the warm weather we have had, but also highlight the fact that the UK has not experienced any notable rainfall for nearly a month now.
Summer, It's Been Nice – But It's Time We Started Seeing Other People
It has been genuinely nice to have a hot summer, but personally, I've had enough now. I want to get back to the on-again-off-again drizzle and overcast weather. To survive the hotter nights I'm having to sleep naked and if that image isn't enough to make you agree, then you might need to seek professional help.
Come on everybody, don your moccasins. It's time for a rain dance!