Metro Exodus PC Enhanced Edition Requirements Revealed!
---
---
---
Mike Sanders / 1 year ago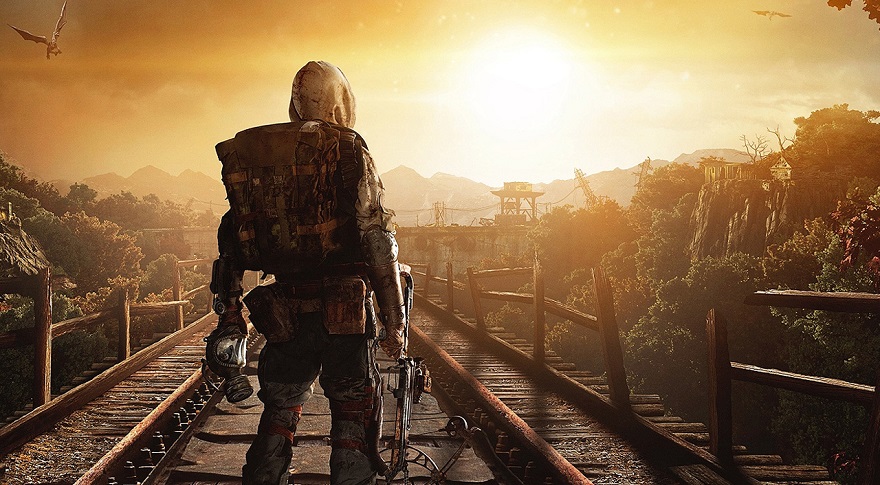 4A Games has officially confirmed that the Metro Exodus PC Enhanced Edition will be released on May 6th. So, while the game was already something of a joy to behold, the good news is that it's set to get even better with a ray-tracing-ridden dose of graphical gloss. However, the even better news undoubtedly represents the fact that if you already own the base game on Steam, GOG, or the Epic Games Store, the updated version will be made available for free.
Before you go rushing off to check your library, however, we should note that this updated version does come with a pretty hefty caveat. Namely, that if your graphics card does not support ray tracing, then, unfortunately, you're not going to be able to try this out! – Worse though, even if it does, the system requirements are still amazingly high!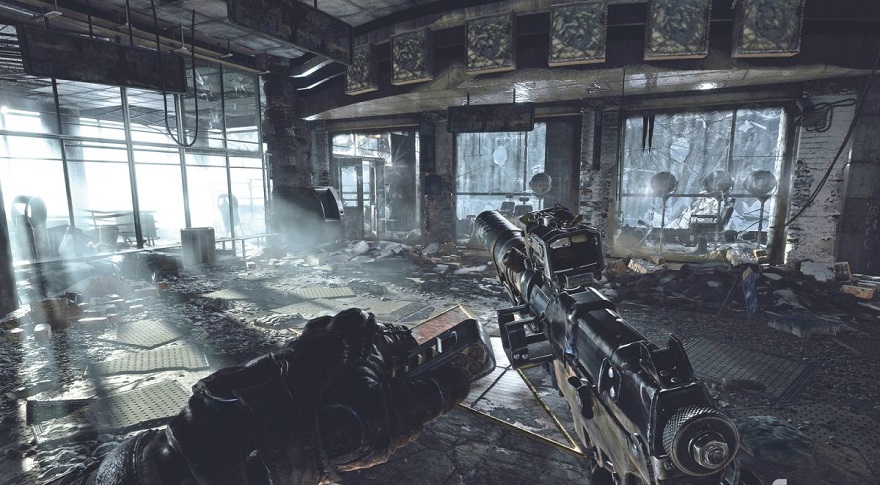 Metro Exodus PC Enhanced Edition
So, what exactly are you getting with this PC Enhanced Edition? Well, the official description (and highly important FAQ) reads as follows:
"We are pleased to announce that the Metro Exodus PC Enhanced Edition – a radical update that harnesses the power of Ray Tracing-capable GPUs to deliver an incredible visual upgrade – will launch on May 6 2021. The PC Enhanced Edition is FREE to all owners of the original release on Steam, the Epic Games Store, Good Old Games and the Microsoft Store.

It offers additional Ray Tracing features including Advanced Ray Traced Reflections and support for the much requested DLSS 2.0 on NVIDIA hardware, which offers sharper image details and increased framerates and display resolutions. Further collaborating with NVIDIA, this update improves our existing Ray Traced Global Illumination tech innovated with the original release of Metro Exodus to make every light source fully Ray Traced, and implements our Ray Traced Emissive Lighting tech from The Two Colonels throughout the game.

This upgrade is so extensive, it will require a Ray Tracing capable GPU as the minimum spec, and will be delivered as a separate product – it is not a simple 'patch' to the base game – instead it will be offered as an extra entitlement to all existing Metro Exodus PC players.

This edition of Metro Exodus can only run on Ray Tracing capable hardware; check out our Recommended PC Specifications chart to see what kind of performance you can expect."
FAQ
Can I run it with Ray Tracing off?
No, this version is designed for Ray Tracing to be on.

What stores is this available on?
Epic Games, Steam, Windows Store, and GOG.

Will this be available on Linux/Mac
No, this version needs Windows to run. Players on Mac can play the PC version with Ray Tracing via GeForce NOW. Learn more at https://www.geforcenow.com/

Is this update available on Google Stadia or Amazon's Luna?
No, the PC Enhanced Edition is not available through these streaming services.

Will you be adding in AMD Super resolution later?
We will not be adding specific support for this, as it is not compatible with our rendering techniques. However we have our own Temporal based reconstruction tech implemented that natively provides the same or better image quality benefits for all hardware.

Are you going to add Ray Tracing to Metro Redux?
No, we don't have any plans at this time.

Will my saves carry over?

Epic – Both versions share the same save game directory. Chapter saves will transfer over, but progress inside of a level remains with the version it was created on.
Steam – Both versions share the same save game directory. Chapter saves will transfer over, but progress inside of a level remains with the version it was created on.
GOG – Both versions share the same save game directory. Chapter saves will transfer over, but progress inside of a level remains with the version it was created on.
Microsoft Store – We are unable to officially support save transfers on the Microsoft Store platform as save files are encrypted in their cloud solution per-product.
NOTE: We realize that some players can't/don't want to carry over their previous progress, but also might want to access later levels directly. We added a Chapter Unlock feature to ALL PC Enhanced versions, as well as Gen9 console versions, for players who do not want to play through again, but want to see a particular level with the new features. This provides a default set of equipment and resources at the start of the selected chapter. Achievements are turned off for the save slot when the unlock button is pressed. However we highly recommend you play through again, to get the best experience, and maybe a different ending.


How big is the install?

Base Game: ~72.2 GB
The Two Colonels: ~1 GB
Sam's Story: ~6.4GB
Total: ~80 GB
PC Requirements

What Do We Think?
I took one look at those PC requirements and let out an audible 'oof!'. I quite honestly can't recall ever seeing a game that required (or at least recommended) such a potent PC to even get a relatively comfortable experience out of it. As such, while undoubtedly exciting, the bad news is that probably most of you reading this will not be able to experience this in all of its intended glory. For those of you who can, however, some serious eye candy is clearly awaiting you here!
You can check out the games official website via the link here!
What do you think? – Let us know in the comments!