The Mexican Runner Completes Infamous Battletoads Level Blindfolded!
---
---
---
Mike Sanders / 3 years ago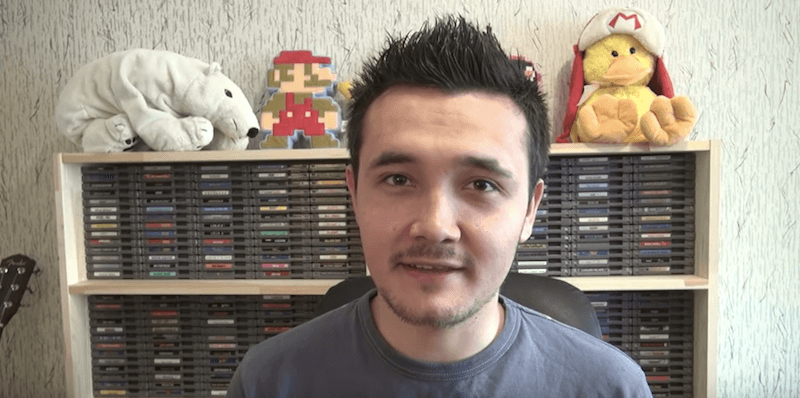 The Mexican Runner
Piotr Delgado Kusielczuk, aka, "The Mexican Runner" is no stranger to us here at eTeknix. Last year he came to our attention after he became the first ever person to complete every licensed NES game. That's over 700 games!
Shortly after achieving this, he was even awesome enough to have a quick interview with us. You can read that interview here as well as more details on his record.
With no disrespect intended, I was not anticipating on writing about him again so soon, but then AGQD is upon us and I must confess, I did notice his name was on the roster. I'm a bit of a closet speedrunning fan.
Well, TMR has only gone and blown us all away again as not only does he specialize in the NES version of Battletoads (which incidentally he calls his favourite game) he completed the hardest level, blindfolded!

NES, Battletoads, Turbo Tunnel
The turbo-tunnel level in Battletoads is infamous. While not impossibly difficult, it does definitely take a lot of practice and memorization to get past. It is at least on par with the dam level on TMNT on the NES, but maybe a little harder?…
Throwing down some swag skills during a speedrun, however, TMR decided to do the level blindfolded.
Now, in fairness, it wasn't 100% successful, but after 8 attempts he did do it. Bearing in mind that most people with full vision cannot even come close to beating this level, it kinda puts it into perspective.
A video of the run can be found below.
TMR finished the run in a time of 29:04. While this is a way off the world record (23:42) he didn't feel too bad. You know, since he set that record himself.
Once again, we at eTeknix give a kudos to The Mexican Runner for amazing us again and incidentally for raising money for charity at AGDQ.
What do you think? A fan of TMR or speedrunning? Ever played Battletoads? – Let us know in the comments!