Micron Begins Shipping the 5210 ION–World's First QLC SSD
---
---
---
Ron Perillo / 3 years ago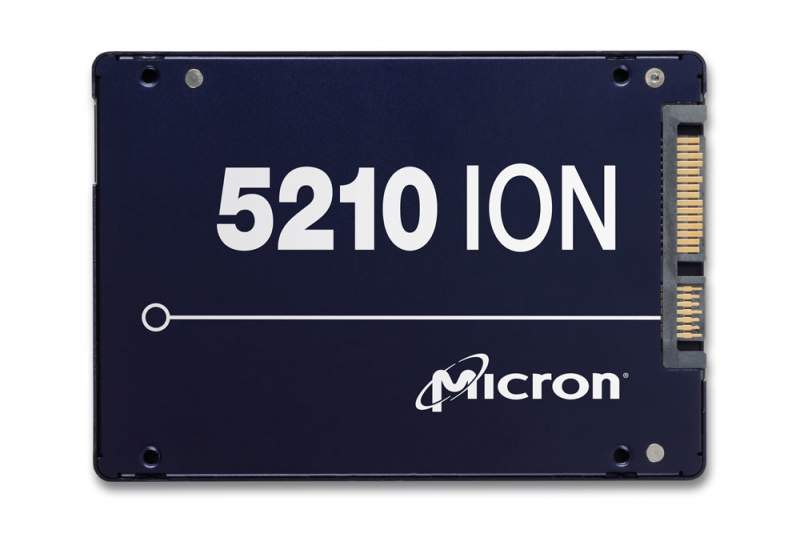 The Result of Intel and Micron Partnership
Micron has announced that they are finally shipping their first QLC NAND based product called the 5210 ION. This joins their TLC-based 5200 family as a lower-cost option having slower write performance and lower endurance. QLC NAND is a much anticipated development for enterprise SSD storage and the company co-developed it with Intel.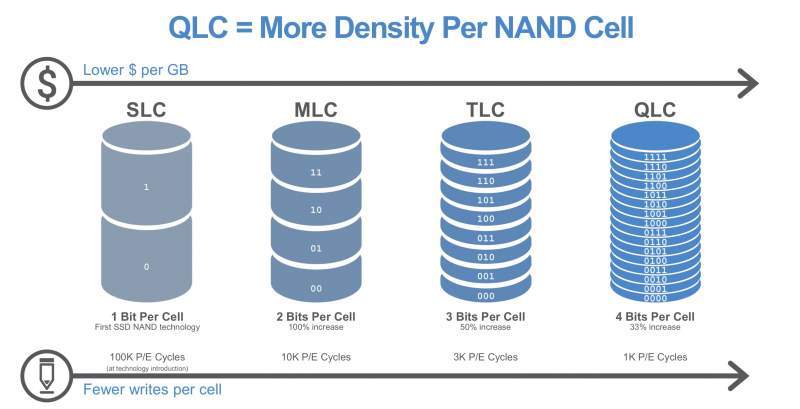 Not purely due to its performance but its application in the enterprise world in terms of cost-savings. QLC NAND flash provides a 33% capacity boost over TLC NAND (4-bit per cell vs 3-bit per cell). QLC NAND now has a write endurance of 1000 program/erase cycles so they are not as fragile now as previously feared.
The 5210 ION specifically is aiming to displace 10,000 RPM drives since it can also pack the capacity and are much more efficient. Although, they are not quite up to par yet in terms of price-performance ratio in comparison to 7,200 RPM drives. These are also not meant to displace current enterprise SSD solutions.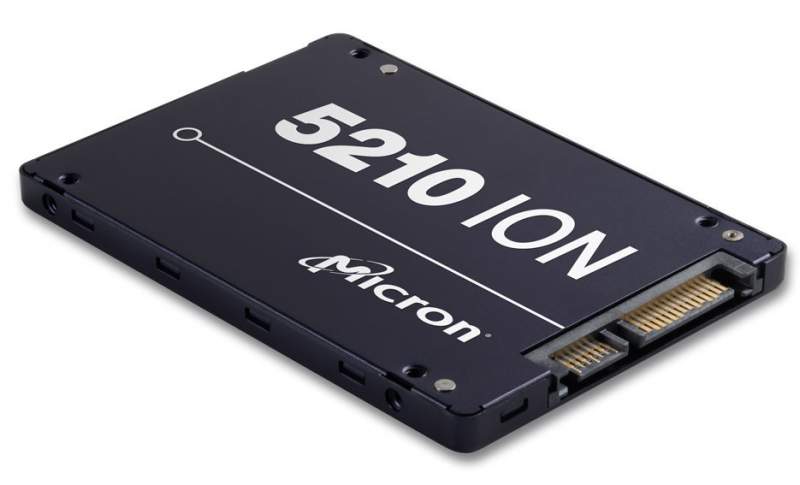 What Capacity Options are Available for Micron 5210 ION SSD?
The  5210 ION SSD is available in a 2.5-inch (7mm) form factor in capacities ranging from 1.92TB to 7.68TB. Micron also plans to release other interfaces expanding across its product portfolio soon.
Intel and Micron are just getting started and will be offering greater capacities in the future as well.