Microsoft Announces Three Xbox 360 Holiday Bundles
---
---
---
Gabriel Roşu / 10 years ago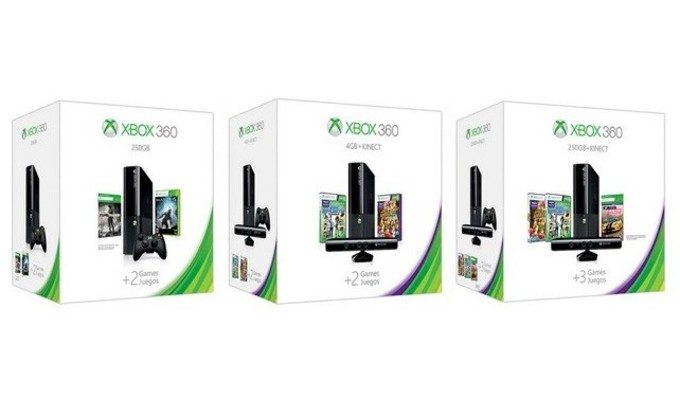 Microsoft has unveiled three new Xbox 360 holiday bundles with just over a month left for the official Xbox One launch. To appeal to our tastes and most definitely our budget, despite the imminent launch of the new Xbox One next-gen console, Microsoft is offering the best games in these new bundles.
The base model comes with a 250 GB HDD and comes bundled up with Halo 4 and Tomb Raider, all for $300. There's also a 4 GB Kinect package with Kinect Adventures and Kinect Sports 2 for just $300 as well. Meanwhile, the $400 bundle will fetch you a 250 GB Kinect which offers the two aforementioned Kinect titles in addition to the Forza Horizon title.
To be noted is that Microsoft will be offering an additional $50 off on these bundles between their launch and the end of this holiday season, which is from October the 13th, 2013 through January 4, 2014. This is perhaps the best time to buy this current generation console.
Thank you NextPowerUp for providing us with this information.
Image courtesy of NextPowerUp.