Microsoft Brings Back KB3035583 to Force Windows 10 Upgrades
---
---
---
Ashley Allen / 5 years ago
Last year's Windows update KB3035583 for Windows 7 and 8.1, which automatically downloaded Windows 10 on to users' computers without their permission, then hassled them to install the upgrade is back, and this time it's marked as a "recommended update".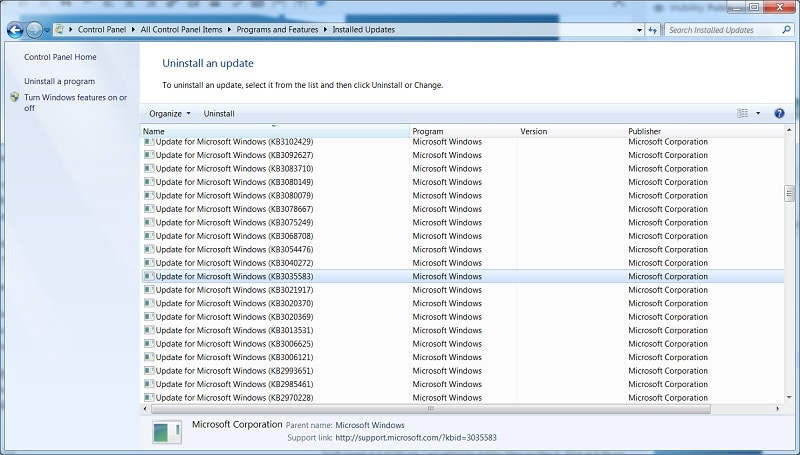 While the update does not seem to appear in Windows update for 8.1 users, Windows 7 users – me included – have noticed today that KB3035583 is back, with a vengeance. Thankfully, GWX Control Panel Monitor – which helps prevent Windows 10 updates and notifications from infecting Windows 7 and 8.1 systems – caught the update when I absent-mindedly allowed it to install.
Despite criticism of Microsoft's invasive tactics to harass users to upgrade to Windows 10, the company has continued to find ways to force Windows 7 and 8.1 users to move on to its latest operating system.
Back in December, in response to criticism, Microsoft told Network World:
"Windows Update is the trusted, logical location for our most important updates, and adding Windows 10 here is another way we will make it easy for you to find your upgrade. Before the upgrade changes the OS of your device, you will be clearly prompted to choose to continue."
KB3035583 first reared its ugly head back in March 2015, back when it was merely a means for Windows 7 and 8.1 users to reserve their free upgrade to Windows 10, in the good old days before we were aware of the new operating system's invasive telemetry and potentially crippling compatibility issues for some users.